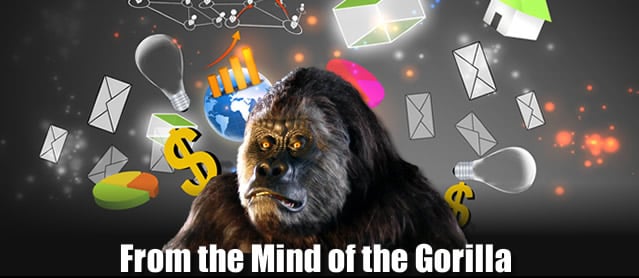 Is Nike (NKE) untouchable?
It seems like there isn't anything Nike can do wrong – even when it surrounds itself in controversy – the company seems to come out smelling like roses.
The whole situation with Colin Kaepernick seemed like it was not only going to be the nail in Nike's coffin – but the bullet that put the body in as well.
However…
Nike rebounded like you would expect a company named after the Greek goddess of victory would – not only making up for the initial selloff over the Kaepernick debacle – but since January 4th, it has seen nothing but a consistent upward trend.
What does this mean?
Is it time for you to jump into (or back into) Nike?
Or is the company ready for a fall?
The answer may surprise you…
But before we get into answering that question – let's first talk about something extraordinary about Nike stock.
Did you know, that had you invested just $1,000 in the company during Michael Jordan's rookie year that right now, you'd be sitting on a veritable fortune…
That one thousand dollars would have garnered you a cool $969,000 (if you would have reinvested the dividends).
Just a $1,000 investment to get back almost a million in 25 years? It's always risky playing the long game – but if I thought it could perform that well, I'd put $1K in EVERY time. (Over the years, Nike has been a component of the GorillaTrades portfolio numeorus times.)
Signing Jordan was the most significant thing Nike would ever go on to do – and while the Jordan brand garners about 10% of the company's revenue – the amount of money Nike has made from the popularity of their brand due to Jordan…
Is likely immeasurable.
The fact that the brand is still one of the company's biggest moneymakers speaks to the power and longevity of Jordan's legend – even 16 years after he retired.
So, it was somewhat of a weird play for Nike to sign Kaepernick – especially considering he wasn't the "Jordan" of his sport.
He wasn't even the Scottie Pippen. Heck, he wasn't even the Dennis Rodman, or
Horace Grant of his sport…
He's more like the Steve Kerr.
Kaepernick the athlete wasn't even playing when the whole National Anthem protest began – he had been benched for less-than-stellar play…
But Kaepernick the man was much more than an athlete – he became a symbol – he became the spokesman for injustice and signing him as a new athlete was a HUGE risk by Nike.
In fact, many experts said it was brand suicide – that Nike would NEVER come back from the controversial signing and following commercial…
Man… were they WRONG.
Now, with the momentum that Nike has brought into 2019, Wall Street has been gushing over it again.
So, it makes sense why many investors are climbing back on board…
The stock is up 15% on the year and is perched on top of an all-time high.
Which begs the question: Is now a good time to get into Nike, even with the stock price so high?
Or should we wait for a break in share price?
Well, as we've watched the stock climb higher and higher – it's worth pointing out that this momentum won't last forever.
In fact, we may be seeing the tail end of the stock's ascension…
Which is why I wouldn't pull the trigger just yet – I think it'd be best to wait a little bit – let the stock settle before putting your hard-earned dollars on the line.
But I'd consider getting in on a dip – because as Nike has proven – it can be an awesome stock to own for the long-term.
It's easy to operate on emotion, isn't it?
Now, just think about all of the people that sold their Nike shares the day after the news of Kaepernick's signing went public – surely, many lost money on that decision.
Which is why you should take emotion out of your stock purchases whenever possible.
The reason that I started GorillaTrades was because I knew there was a better way to pick winning stocks…
Or at least be able to distinguish them from the losers.
The GorillaTrades system stays away from emotion and focuses purely on data. Numbers and statistics don't lie – and when you take the human mind (and heart) out of the equation – the process is really quite easy.
Which is why I urge you – please consider joining GorillaTrades today…
It's the only way to see how the system truly works, and how it's helped people around the world get their chance to make money in the stock market.
Regardless of what you decide, do yourself a favor and watch Nike (NKE)…
And do some due diligence of your own, that way if you see a drop in the price – you'll be ready to potentially scoop up shares on the cheap.
"The temptation to take the easy road is always there. It is as easy as staying in bed in the morning and sleeping in. But discipline is paramount to ultimate success and victory for any leader and any team." – Jocko Willink