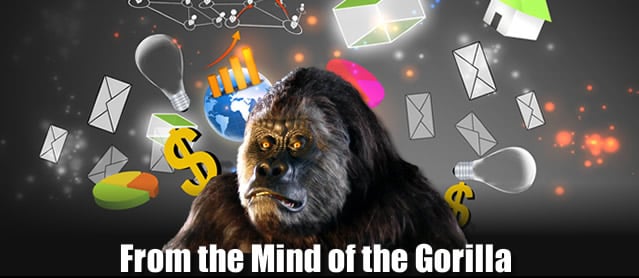 There seem to be so many old adages in the world of investing…
"Sometimes your best investments are the ones you don't make."
"The rich invest in time; the poor invest in money."
"Successful investing is about managing risk, not avoiding it."
But…
One of my favorite sayings from Wall Street has less to do with trading philosophy and more to do with trading strategy.
Have you ever heard, "Sell on the news, buy on the rumor?"
For the layman, what this means is – if you want to buy a stock, do so before it makes headlines, because often, after a stock makes headlines, the REAL money has already been made and those people should sell to capitalize on the coverage.
I bring this up because of a few stocks that caught my attention that have also DOUBLED in price recently – stocks that some may be tempted to buy.
Don't worry, I'll tell you the names of at least 3 of them…
But before I do, I want to unpack this idea of "sell on the news, buy on the rumor."
First, while I'd like to say that I've never fallen victim to this – I'd be lying…
Everybody gets excited sometimes, especially if a stock shoots up like a rocket or if the stock is tied to a company that makes or services something that we're interested in.
I mean, not all of us have the discipline of Warren Buffett…
So, people are going to fall prey to their sensibilities – worse things have happened.
In fact, even if you buy on the news – it doesn't mean that you still won't make money…
You very well could, just probably not as much as you would have, had you owned the stock before you read about it in The Wall Street Journal.
But there's a lot of "ifs" in investing – I'm sure I don't have to tell you that…
One thing that seems to be a constant is that there will always be opportunities – it's just when we take advantage of those opportunities that could mean the difference between making a little dough and a potential windfall.
And that's the magic question…
Are these stocks I'm about to reveal to you going to be a positive opportunity?
Or a negative experience?
Only time will tell! Now…
I'm not going to get into a detailed analysis of each of these stocks. I'm going to touch on each one – briefly – and let you make the decision as to whether these stocks are worth your time or not.
So, let's start with the least known on the short list…
First, let's visit HollyFrontier (HFC), a petroleum refiner out of the Big D, Dallas, Texas – this company has gone on a run over the past year.
A year ago, this stock was trading under $25 per share – today those same shares are hovering around $75 – with very little indication of stopping any time soon. It begs the question though…
How much higher can it go?
Next on the list?
Micron Technology (MU) – a producer of semiconductor systems out of Idaho – has gone on a similar run. Trading under $30 in August of '17, right now – shares are north of $62…
And like HollyFrontier, Micron really doesn't look like it's going to slow anytime soon.
And that brings us to the last, and most well-known company on our list…
Fiat Chrysler Automobiles (FCAU).
Fiat Chrysler has had quite a time over the past year, when in May of 2017, shares were trading at just above $10 – are now going for a whopping $20 and have gone as high as $24.80.
Now, Fiat Chrysler isn't some quiet company the world hasn't heard of, they're up there, as far as name value, and could be a solid piece to any portfolio…
And like the other two, it looks like shares of FCAU could keep heading north for a while.
All three of these companies are making headlines…
All three of these companies could put some cash in your pocket if you act now.
But…
It's NEWS nonetheless!
Do we trust our instinct? Do we trust our heart or our head? Do we follow the advice of some trader long since gone six feet under? Or do we throw caution to the wind and jump on board?
That's only a question for YOU to answer.
Me? I'm more of a "stack the odds in my favor" kind of guy…
That's how GorillaTrades came to be – I was tired of guessing what stocks would do – I wanted to be more certain that the picks I was making were going to make me money.
And the GT trading system does exactly that – it takes the guesswork out of the equation and let's you buy stocks with confidence.
GorillaTrades' track record speaks for itself…
Not many people can say that.
We'd love to have you on board for the next batch of recommendations – so I urge you – consider joining today.
Either way, you may want to give these companies a longer look when you have the time…
Who knows how much money could be left on the table!
"I find very often people like to confront rumors. It depends on how much they trust you. And you have to have a line between what is tasteful and what isn't." – Barbara Walters