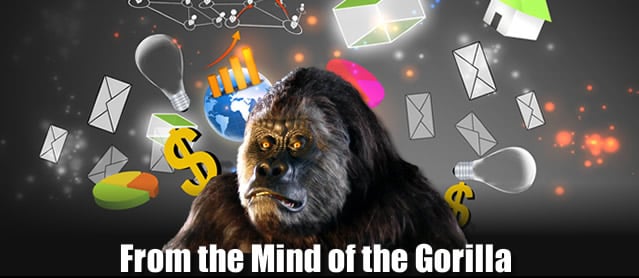 Power…
If there's one thing more important than biotech, precious metals, tech, and the internet COMBINED – it would be energy.
It's not hard to figure out why…
Without electricity – whether it's generated through renewable means, fossil fuels, or nuclear – almost every other industry or market is dead in the water.
Energy surpasses them all – yet often, energy stocks seem to take a back seat to many of the industries I just mentioned…
But why?
Well, to be honest, there's nothing "sexy" about energy. Now, what I mean by "sexy" is – there's nothing about energy that makes most mainstream investors think, "Man, this is both a really cool company and can make me a lot of money if it takes off."
In biotech, tech, or anything on the internet – there's this sense of "newness" – that an investor could make a bunch of money because not many people know about the stock they're investing in. It's new – therefore there's a bit of an unknown there. A hint of danger. And that's something that can make a stock more appealing than something like metals or energy.
Energy stocks are a standard in the market…
Since the beginning, companies like Standard Oil (now ExxonMobil (XOM) – and Shell (RDS.A) – have been around for more than a century – and the attitude towards investing in them is often the equivalent of buying a rotary phone for your house.
They're stocks for your grandparents… old school.
However, in 2018 – that attitude may be about to change.
During the 2016 presidential race – Trump promised he was going to bring back coal and loosen up the regulations that began choking the shale oil industry almost into obscurity.
Well, a year into his presidency – and through a little bit of regulation easement as well as an overall positive economic attitude and outlook – energy stocks may be in store for one of their biggest years in a long time.
Evidence of this can be seen in the strong performance of stocks in this sector in January. Energy stocks jumped right out of the gate…
Whether that was due to the rebounding price of oil, investor attitudes, or the U.S. production push – it doesn't matter – what matters is, energy is back – and could soon be back in a big way.
Like in all things, everything old becomes new again – and while it may be a little premature to say that oil stocks are en vogue – there's no denying that they've got the potential to make investors a lot of money…
Especially if we see oil breaking the $70 per barrel mark.
And with energy stocks climbing a healthy 3.8% in January – we may be at the beginning of a very big wave.
Can we hit that $70 per barrel number? Odds are, yes…
We recently surpassed the $65 per barrel threshold – so it may be just a matter of time till we start creeping up to, and in all probability, past $70 per barrel in 2018.
And while the higher prices have sparked interest in energy stocks – that's just part of the equation.
The renewed interest in oil has more than a few experts calling for a rally in shale production.
Shale production is the main reason that the U.S. has risen to be the 1st runner up in oil production in the world.
With oil creeping up in price – so to does demand – and by doing so, it makes the entire industry an attractive prospect…
Especially seeing that – even with the roughly 4% gains so far – many stocks in this sector remain underpriced.
A strategist with Morgan Stanley was quoted as saying, "We are feeling good about the overall sector, we are feeling good about the space. It is supported both in terms of the fundamentals, the fundamentals having more staying power and that staying power translating into better earnings growth."
And I totally agree with her…
Which is why I've already started researching some of the companies I feel will give my GorillaTrades subscribers the best chance to profit from a potential surge in the price of oil.
There are a few I have my eye on – and I'll push them directly out to my GT subscribers the moment I feel they're ready to pop.
If you want to receive this email as well, please, consider joining GorillaTrades today – because the first email may come as soon as tomorrow morning.
However, even if you don't join, you may want to go ahead and start your own research in energy…
It could be the market that makes your 2018 profitable.
"I do not think that there is any other quality so essential to success of any kind as the quality of perseverance. It overcomes almost everything, even nature." – John D. Rockefeller