You've just received a copy of the Gorilla's Evening Email which is sent to all Subscribers to refresh them on the day's activities. This supplements the Subscriber's portion of GorillaTrades.com, which has the complete trading information including New Stock Picks, Past Stock Picks, Current Portfolio of Stock Picks, and Recently Closed Transactions. To gain access to this area, simply sign up for the 30 Day Free Trial.
The following is a partial overview of the Gorilla Trades System Tutorial explaining what you're seeing in the latest Gorilla Email. For a better understanding, take a look at our stock picking tutorial for the actual presentation.
The Gorilla Trades radar sifts through over 6000 stocks each night looking for only those stocks that meet each and every one of the 14 different technical parameters that the Gorilla has found to be present in most stocks before they make explosive upward moves. A first target, a second target (if applicable), and a stop loss level are given for each new GorillaPick. The first target usually takes a few sessions to a few weeks to achieve. You are normally advised to sell 50% of your position at this target. However, until the market stabilizes, the Gorilla has recently advised to sell 75% of your position at the first target until further notice. The second target usually takes any where from a few weeks to a few months to achieve.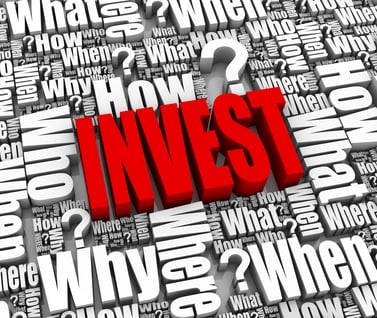 On average, 1 or 2 stocks are listed for potential purchase each evening, but only some of these stocks prove to be suitable for purchase. The reason they are "potentially" for purchase, is that a new GorillaPick must trade above the HIGH (not the closing price) of the previous day (following its initial listing in the nightly email) in order to be considered for purchase For example, if XXXX was listed as a new GorillaPick tonight (for possible purchase tomorrow) and its high trade from today was $59.40 (the previous session's high price for all new GorillaPicks is always listed on the web site for your reference), as soon as it trades higher than $59.40, it is considered to have "triggered." Furthermore, if XXXX does not trade higher than $59.40 tomorrow, but does so a few sessions later, it would then be considered to have been "triggered." Sometimes new GorillaPicks take a bit longer to trigger. In fact, as long as a new GorillaPick trades higher (than the previous session's high price from the day in which it was first listed) within FIVE days of its initial listing, it is considered to have triggered. That has been the case with many stocks recently. Even though these stocks were listed as new GorillaPicks a few days prior, they didn't "trigger" until several sessions later. However, if a new GorillaPick does NOT "trigger" within five sessions, it will NOT be considered for purchase. Keep in mind that this important "trigger price" is always listed in the Past Picks section of the web site for five full days. (This is NOT the NEW previous day's high!)
Once triggered, some subscribers make their initial purchase. However, other subscribers wait for a Confirmation Day to increase their probability of success with the trade. For your convenience, GorillaPicks that "confirm" each day are always listed in the Gorilla's evening email. (For a complete explanation of the "Confirmation Day" concept, please refer to: Confirmation Day Concept. The Gorilla HIGHLY recommends this!)
The exact opposite rule applies to GorillaShorts. Simply substitute "low price" for "high price." A GorillaShort must trade lower than the low of the previous session in which it was first listed, within the next 5 sessions, in order to be considered as "triggered." Please keep in mind that Previous Picks, even if not listed in the current Previous Picks list, remain active until either their second upside target or stop loss is achieved. This brings up another point. Stop losses are extremely important! In fact, they have proven to be even more important than upside targets over the past four years. ALWAYS use stop losses! IT IS THE MOST IMPORTANT FACTOR (BY FAR) FOR TOTAL RETURN! You will have some quick losses, but the big winners should far outweigh your small losses. The important thing is to avoid BIG losses. Stop loss levels are routinely raised as GorillaPicks appreciate in price. Raised stop loss levels are communicated to subscribers weekly, via the Trader's Notes section of theGorilla's Monday evening email.
After a GorillaPick is purchased, most subscribers enter a stop loss order and then "switch" to a sell order (on 75% of the position), as a GorillaPick approaches its first target, as most brokerages will not allow simultaneous orders (a stop loss order AND sell order at the same time). This simply involves analyzing the price of each GorillaPick you hold in the evening or in the morning before the market opens. There is absolutely no reason why any subscriber has to "watch" the market during the trading day. That is precisely why the GorillaTrades is here! The process is fully mechanical. GorillaTrades takes the emotion out of investing; the number one reason for investor failure!
While, the Gorilla says to ALWAYS remain hedged (by purchasing GorillaPicks and selling GorillaShorts), there will be times when the radar doesn't produce any GorillaPicks to be long or any GorillaShorts to be short. This usually happens only when the overall market is reversing a trend.
Lastly, a GorillaPick's Risk Rating should be taken into account and understanding the Risk Rating should not be difficult. The Gorilla is well aware of the fact that every investor wants the highest possible return. However, the oldest rule in investing is as follows; "the higher the risk, the higher the return." A high Risk Rating usually defines a high beta stock. These stocks can produce volatile swings that are usually enough to shake most investors out of their position (whether they are long or short). Although a particular 5-rated GorillaPick (the most risk on a 1-5 scale) appears very strong, its high Risk Rating should immediately alert you to the fact that it has a greater potential of producing a considerably larger loss. Since these stocks have larger targets, they will generally have "looser" stops.
The Gorilla suggests following the trading plan by using the stop loss level and by investing in only those GorillaPicks that are suitable for YOUR risk tolerance. However, your portfolio should be diversified with a variety of "return to risk" stocks. A smacking, which occasionally happens with 4- and 5-risk rated GorillaPicks, will serve as a "wake-up" call to remind you to pay attention to exactly what you are currently invested in!
Special Situation picks are among the most scarce picks. The picks that appear on this special radar screen are meant to be a "bonus" to the GorillaTrades service. Unlike GorillaPicks, you do not receive ANY guidance with "Special Situation" picks. Subscribers are "on their own" with these picks. In addition, the market cap of these stocks can sometimes be VERY low and they can be quite volatile. Only more aggressive subscribers should look at this area. These picks are meant to have longer holding periods (several months in most cases!) Special Situation picks appear very rarely (about 15-20 per year), but when they do appear, they always seem to do very well!
Although we don't specifically recommend options, many GorillaTrades subscribers trade both calls and puts on GorillaPicks and GorillaShorts on those stocks where options are available. Simply use the target prices and stop loss levels as a guide when making your decision on exactly which options to buy (strike price and expiration date) on a particular GorillaPick.
There is more information available on these topics, as well as others, in the Subscriber's Site. Click Here to sign up for your 30 Day Free Trial and gain full access to GorillaTrades.com and receive the Gorilla's Evening Email.
RULES OF THE JUNGLE:
INVEST NO MORE THAN 5-10% OF YOUR CAPITAL IN ANY ONE GORILLAPICK<

ALLOW 3 TO 4 MONTHS TO PLANT A CROP OF ABOUT 20-30 STRONG GORILLAPICKS

FOLLOW EACH GORILLAPICK'S APPROPRIATE EXIT STRATEGY (BOTH ITS STOP LOSS LEVEL AND ITS UPSIDE TARGETS)

SCALE OUT OF GORILLAPICKS (CURRENTLY 75% OF CAPITAL) AT THE DESIGNATED FIRST TARGET

EACH TRADE IS DESIGNED TO HAVE A TWO TO THREE TIMES GREATER POTENTIAL GAIN (12-24%) THAN POTENTIAL LOSS (6-8%)

HARVESTED CAPITAL FROM LOSSES OR ACHIEVED TARGETS WILL FUND NEW TRADES OR ADDITIONS TO CURRENT POSITIONS

2ND TARGETS WILL CREATE A STRONG PORTFOLIO OF WINNING STOCKS WITH ONLY 25% OF YOUR ORIGINAL CAPITAL

NEVER CHASE A NEW GORILLAPICK THAT "GAPS UP" MORE THAN 5% ON THE OPEN.

GOOD (GORILLA) TRADING SHOULD BE EFFORTLESS
If the GorillaTrades system is so successful, then why is there a chance that my first few "closed" transactions will be losses?

The success of GorillaTrades is based upon building a strong portfolio. It takes a few months to build a well-diversified, Gorilla money-making machine. In order to accomplish this, the weaker GorillaPicks must be "weeded out." You see, the key to the Gorilla's method is to ride the winners and to quickly cut the losers. Thus, statistically, there is a good chance that your first few "closed" transactions will be losses, while the positions that you continue to hold will have unrealized gains. As any good investor knows, losses will occur, but the important thing is to keep them smaller than your gains. Subscribers find that profits can add up quickly. You see, the "harvested" capital from the quick losses will be used to fund new GorillaPick transactions, and holding a portion of each GorillaPick (after it achieves its first target) until it achieves its second upside target, will create a strong portfolio of winning stocks. Don't make the mistake of fooling yourself by giving up too quickly. There is a very good reason why GorillaTrades has become one of the fastest-growing and most highly respected stock picking services in the world: It works!
We hope that this overview has provided valuable information on how to effectively use the GorillaTrades system. If you still have questions, please read the FAQ section and view the tutorial, before emailing the Gorilla. It covers ALL of the most common (and some not so common) questions that the Gorilla has received.