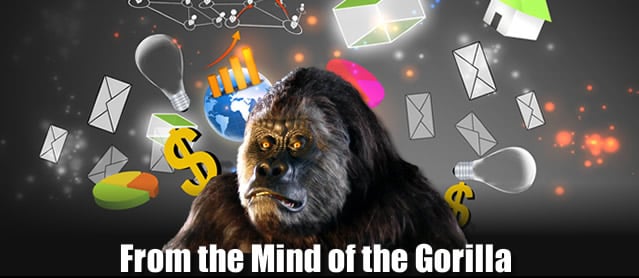 Finger on the pulse…
In order to keep up with the market, it's important to have your finger on the pulse of what's happening.
However, it's even MORE important to know what's GOING to happen, and how that can help to make you rich.
Of course, there's no crystal ball that can tell the future…
Nor is there a time machine that you can use to jump forward a few years and see what the trend is going to be (at least not yet!).
But that doesn't mean you can't see what's on the horizon for the market…
In fact, there's something BIG coming – and if you know where to look – you could be sitting pretty for YEARS to come.
No doubt that right now you're wracking your brain – trying to figure out one of two things…
Either you're trying to think about which areas of the market are ready to heat up…
Or you're trying to figure out why I think I know which areas of the market are about to heat up.
Either way – the answer to the second question is easy to answer…
And it comes down to logic.
Logic is how I'm figuring out which areas of the market are about to heat up. There's an event that happened in the past that century that's going to set up one of the most profitable moments in recorded history…
At least by my calculations.
And, this profitable moment isn't going to come on slow…
It's going to hit us like a tidal wave the size of a skyscraper.
Have you figured it out yet?
Well, I guess it'll be easier to tell you about the event first before telling you where it's going.
After WWII – when all those GIs got back stateside and married their sweethearts – we had one of the biggest increases in population that America has ever seen. You may know this generation as the Baby Boomers – and they are still one of the biggest population segments in our country.
Now…
What's going on is the Baby Boomer generation is reaching the age of retirement. They've been working hard since the 70's and were mainly responsible for the success America had in the 80's, but now, many of these people are ready to retire – which is what will cause more than just a few areas of the market to heat up – and FAST!
One of the things that you're going to see heat up is the banking industry…
A lot of these Baby Boomers didn't work their whole lives just to depend on Social Security income to get them by because they know that retiring isn't going to be easy. A couple grand a month isn't going to get them by on the lifestyles that they've become accustomed to.
Boomers are either going to have to downsize their life…
Or they're going to have to figure out a way to make their money work for them – and that's where the banking industry comes in.
Banks have changed a lot since the days where they were basically depositories for your cash…
In order to keep up with the changing tides – banks have had to add all kinds of services to their menu in order to stay in business. So, now, banks are also in the money management business – meaning that banks should be chockfull of money over the next 20 to 40 years – as Boomers try to stretch their retirement dollars as far as they possibly can.
That being said – banking wasn't the industry (or technically "industries") I was talking about…
No, the industries I'm more interested in – and they could be more lucrative than most over the next coming years, would be the healthcare and health insurance markets.
Just like Boomers know they can't live off SSI alone – they also know that Medicaid/Medicare by itself – isn't going to be enough to give them the affordable healthcare they're going to need going forward in their twilight years.
So, in order to afford the procedures and medications they're going to need – they're going to have to pay for supplemental insurance to do it.
However, health insurance is just of half the moneymaking equation…
Healthcare is going to have to work overtime in order to keep up with the increase in demand that almost 75 million retirees are going to put on healthcare.
Retirees have all the time in the world to go to doctors and specialists – and to do so is going to cost money – boosting an already gigantic industry through the roof!
And here's the best part…
I think it's already started.
The Healthcare industry is starting to surge – the other day, I was researching Amedisys (AMED), a healthcare juggernaut, which has gained more than 140% over the last year – and more than 630% over the last five years.
That's a lot of cheddar – and it could be only the beginning…
I fully expect to see more and more of these types of companies meeting all of the strict technical requirements of the GorillaTrades system over the coming years.
That's one of the things that makes GorillaTrades so great – I really don't have to try to predict the market – the system takes care of everything. If a particular area of the market is heating up – picks will show up in the system.
I don't have to worry about doing the work – but I understand for some, old habits may be hard to break.
So, if you'd like to get a few of the picks and try them for yourself – please consider joining GorillaTrades – I'm sure you'll like what you find here.
If not – I think it's worth your time to look into healthcare and where it's going…
Could be worth a pretty penny if you get in at the right time.
"Let us never know what old age is. Let us know the happiness time brings, not count the years." – Ausonius