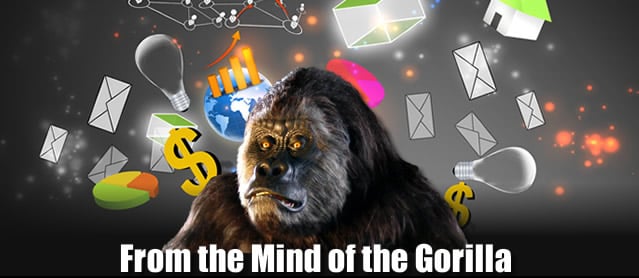 Holy Cow!
I can't believe I missed it!!
Every year I look forward to this event, but I was so busy when it happened – I totally forgot about it…
Lucky for me, the internet is a wondrous thing. It's like a time warp when you need it – which is why I'm so happy that my fingers worked their magic and allowed me to view the 2017 list of the World's Richest People.
Now, this list is always hotly contested…
Does it come down to cash on hand or net worth? Do land holdings count or is it fair that most of a person's wealth is actually that of their company's?
It's a bit subjective – but I believe Forbes does an excellent job of presenting their case.
What's most interesting to me, isn't the person themselves (though they are often interesting) it's what these people have in common that's the real story.
That common thread that makes these billionaires who they are – that's what should be important to people like you and me…
What we can take from them in order to replicate just a modicum of their success.
Bill Gates was number one, coming in at $86 billion.
What's amazing is the fact that out of the past 23 years, he's held the top spot 18 times. That's a lot of money.  You'd have to live under a rock to not know how he made his money…
But Bill Gates made his fortune by copying an old Apple (AAPL) operating system and marketing it better than Steve Jobs could. His creation, Microsoft (MSFT), is one of the biggest software and gaming companies in the world.
So it's no surprise that he's still on top of the mountain.
But what drives Bill Gates?
What is the one thing that separates him from other programmers of his generation? Or for that matter, what separates him from other billionaires on the list?
I'm not going to tell you yet…
Number 2 on the list? Everybody's favorite stock prognosticator, Warren Buffett.
Warren Buffett is a true living legend in the investing world. His holding company, Berkshire Hathaway (BRK.A), is one of the most successful conglomerates in the country – owning huge stakes in companies across many different industries with names like Geico, Fruit of the Loom and Benjamin Moore.
But just how did "The Oracle of Omaha" get his nickname? Yes, I know that he got it from his success – but HOW did he get there? What drove him to reach that level of success?
It's something that he and Bill Gates definitely have in common – along with some of the other names on the list.
I know I haven't given you much – but do you think you've figured it out?
What's the common core that both of these men possess?
And before you say it – no, it's not philanthropy. While both of these men have vowed to give away most of their wealth (in Buffett's case, he plans on leaving 99% to charity) – that spirit of giving isn't what drives them.
Nor is it a need to succeed. These men aren't machines – they don't eat, drink and breathe success…
No, what both these men are guilty of is a pure joy of what they do.
Warren Buffett absolutely LOVES the process of finding a new investment – he enjoys the research, the scrutinizing and the headaches – it's fun for him.
Just like programming was fun for Bill Gates. When he was a young pup he didn't care about growing his company into one of the biggest computer companies in the world…
He just had a love for programming. For creating. That's what he, Warren and many others on the billionaires list have in common – a love for what they do.
If you have a love for what you do – it's not work. It's fun! For me, creating the GorillaTrades system wasn't a "job." It was work, sure, but it was more a labor of love than anything.
I wanted to create a system that helped pinpoint moneymakers in the market to help my subscribers profit– and the GT system does EXACTLY that…
But I didn't create it to make myself a billion dollars– I created it because I enjoy watching how all the little mechanisms work together to create success and more than anything, I truly enjoy helping other investors profit in the market.
I didn't want to create the GT system – I HAD to.
That's what makes many of the names on the list who they are…
They didn't go out trying to become successful – I did something I enjoy and it just HAPPENS to be successful. Success for success's sake doesn't normally work out…
Do what you love…
The rest follows.
Will you end up on the World's Richest People list? I'm not going to say it's impossible, because it certainly isn't! One of the people reading this could very well go on to create the next big thing… but realize that doing it just to make money isn't going to be a winning proposition.
Passion is the key…
You can't fake love or passion – follow your heart – and success should follow!
"Success comes to those who dedicate everything to their passion in life. To be successful, it is also very important to be humble and never let fame or money travel to your head." – A. R. Rahman