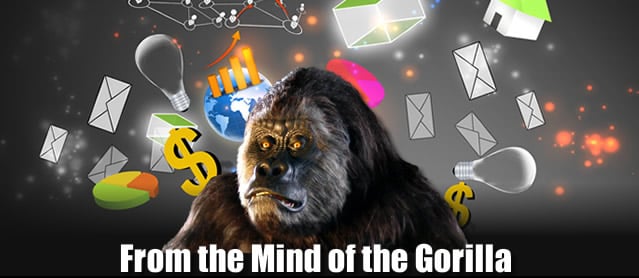 It is getting hot in here!
What am I talking about?
I'm talking about the fact that there is verifiable PROOF that Wall Street is FINALLY starting to heat up again.
Sooooo, I bet you're wondering what that proof is – well, I'm about to tell you…
But first, what do you know about self-driving cars?
Sure, some of us have heard what some of the big boys are doing – like Tesla (TSLA) and Google (GOOG) – all working on technology to build self-driving cars that need little to no human interaction.
This has been the automotive future the world has been waiting for – the future predicted in the science fiction stories from decades past…
But it's now here.
The first company to bring the very first self-driving car to market will be at a distinct advantage over the rest of their industry…
So you can bet that every manufacturer is working diligently to get this done ASAP – and they're entering into business agreements with smaller and little known companies to get it done.
Some of these agreements are taking the form of buyouts – people gobbling up valuable pieces to the self-driving puzzle…
And recently we saw a doozy go down that may mean big things for not only this new generation of cars – but for all of Wall Street as well!
It was recently reported that tech giant, Intel (INTC) had declared their plans to buy Israel's Mobileye NV (MBLY) – an Israeli based company, and a leader in self-driving software – for about $15 billion dollars.
This is Intel's second-largest acquisition to date – but it's needed if they want to be able to keep up with their rivals in the field.
One tech research specialist shed a little light as to why Intel was willing to pay so much for Mobileye NV (about 34% higher than its recent share price) by saying, "Intel is so far behind in this space the only way they could catch up was via an acquisition."
Which is a smart move – seeing as Intel may be behind the 8 ball on this technology…
Another analyst said, "They're paying a huge premium in order to catch up, to get into the front of the line, rather than attempt to build from scratch."
This "if you can't beat 'em, buy 'em" attitude is something Wall Street has been missing over the past decade or so – and it's something that points toward a brighter tomorrow.
Companies are now willing to spend money to get what they want – where in the years since the 2008 collapse – they were content to grow on their own or make deals with other, like-minded companies that were mutually beneficial.
This is a very good sign…
And it's getting the rest of Wall Street excited too!
For a while there, many people thought the Trump Rally was just an anomaly – but the longer this prosperity streak runs – the more faith investors will have in the market.
It's like watching your bobber go up and down while you're fishing…
It may be a little too early to set the hook – but you know there's something about to bite.
There's an air of anticipation being observed by many – and it may not be long till we're all able to make a lot of money again.
In preparation for this moment – I've been researching a few companies that could very well be the next generation of Wall Street winners.
Once everything passes the GorillaTrades system's markers – you can bet your bottom dollar that I'll be sending those picks out to my subscribers post haste!
I'd love to have you with us when that email is sent, so please, consider joining GorillaTrades…
You never know which of these picks could catch fire!
Until then, I'll keep you updated with some of the biggest stories and inside observations that could help you in your journey…
"There is no short cut to achievement. Life requires thorough preparation – veneer isn't worth anything." – George Washington Carver