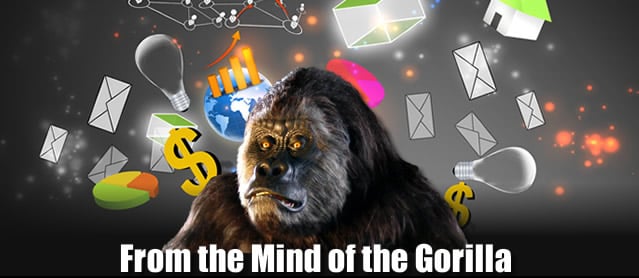 Well… they actually went and did it.
After 3 years of debate and heavy thought… they actually went and did it!
Many people still think they shouldn't have done it – that by keeping the status quo things would work out better for everybody…
But they decided to do it anyway.
And I don't blame them.
Me? I'm really not sure what to think yet. I mean, if we're ever going to get back to where we were and where we need to be – this is something that had to be done…
And since it's done, I guess it's best to figure out ways to make money, am I right?
Ok… I'll stop talking in riddles. If you haven't figured it out yet, I'm talking about the Federal Reserve Bank's recent decision to move forward with raising interest rates.
Sure, this may be "old news" as it happened in November – but that doesn't mean that
It won't happen again soon…
We can't find ways to make money!
That being said, when the rates are high – there's a family of stocks that always seem to do well…
Banking.
Banking stocks have always seemed to do well while rates are rising because people want to make money. It becomes a much more difficult choice to invest in uncertainty when you're profit percentage is guaranteed, while gains from stocks and others aren't.
Why buy a stock that may return 4% at most and may even LOSE money when you can put your money in a CD for 3 years and grab a guaranteed 2%?
So there will be people that will put larger sums of money back into the banks because they see it as "safe"…
Banks use that influx of cash to turn around and make investments and or issue credit to business and individuals that need it.
It's a cycle that's kept the American machine moving for the past 250 years…
And while it may be antiquated, there are still people out there that think a dollar in the hand today is better than $5 in your hand tomorrow.
But what if you could do both?
What if you could make guaranteed money by putting money in the bank – while letting some of it work for you in the markets where the profits are almost all-but-guaranteed?
Well… by investing in banks, like giants U.S. Bancorp (USB) or Bank of America (BAC) – you could be doing exactly that.
Both companies are solid, with market caps of around $86 Billion and $224 Billion, respectively – they'll be two of the first to benefit greatly from rising interest rates.
The influx of cash they could get would give them the freedom to invest more so they can gather more assets under their roof – increasing their value.
For the savvy investor – investing in banks is a smart play.
But they're not the only stocks that look appetizing…
Some of the brokerage companies like Charles Schwab (SCHW) or Goldman Sachs (GS) should see an uptick in business too– making them promising candidates as well!
Not to mention how well Warren Buffett and multi-national conglomerate holding company, Berkshire Hathaway (BRK.A & BRK.B), will take advantage of these rates. If you think that stock won't increase – you'll more than likely be mistaken.
And these are just some of the stocks we can invest in going forward…
If you investigate some of the public companies in the same vein – you may find some other unknown gems just waiting to be plucked.
That's what I'm looking for…
The next diamond in the rough to set my GorillaTrades subscribers up with a healthy chunk of change.
I've got my eye on a few right now – and as soon as they meet all of the technical requirements – you can bet that I'll let my subscribers know ASAP.
If you want to have the chance to potentially profit with them – please consider joining GorillaTrades – it could be the best thing you do for 2017!
If not – I understand the "lone wolf" mentality…
But do yourself a favor and check out some of these companies or others like them – they could have you sitting pretty!
"Being fully present is the best guarantee for a bright future." – Guy Finley