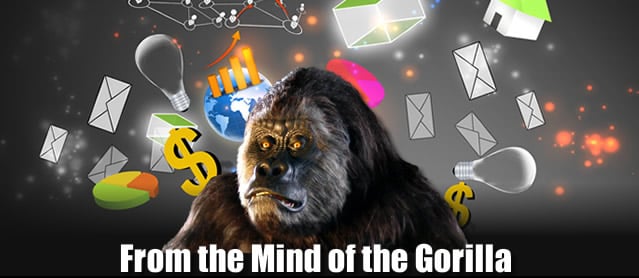 Are you aware that we're on the verge of a war that could shock America's commerce down to the core?
Most people aren't…
But right now, both sides are preparing for an all-out battle of supremacy.
No… I'm not talking about what's happening with North Korea or Russia – though – we should probably keep our eyes on what's happening there as well…
The war I'm talking about is the one about to break out between two of the biggest companies on the planet!
Walmart (WMT) Vs. Amazon (AMZN).
See? I told you it was a "secret" war…
You probably had no idea that little skirmishes were already taking place on the chosen battlefield of the boundless internet – but they are.
Each side has generals making battle plans and organizing their armies for when war is officially declared.
Walmart fired the opening salvo by making online sales a priority – with the unintended consequence of cutting into Amazon's sovereign territory.
There were warning signs that this was going to happen…
We knew there was going to be a fight the moment Walmart acquired Jet.com (a direct competitor to Amazon) and put founder Mark Lore in charge of their e-commerce division.
I'm sure that stuck in Jeff Bezo's craw…
And I'm sure he liked it even less when he learned that Lore was already in the process of buying up as many online retailers as he could get his hands on!
The more he gets under Walmart's umbrella – the less Amazon can utilize…
And that's not good for Amazon – especially when you take into account the fact that Walmart has over 5,000 brick and mortar locations throughout the US – something Amazon hasn't broken into yet.
And if Lore has his way – this is only the beginning for Walmart's push into online sales.
Now, some people say that the internet is big enough for both companies to thrive…
And they may be right, but the simple fact is that neither company will want to give up ANY sale to the other – so you can bet that the fighting will consist of guerilla tactics and secret deals.
So this entire conflict is going to be interesting to watch.
Here's the thing…
No matter which side comes out on top – the REAL winner is going to be the customers. Can you imagine the price gouging that could soon happen between these two?
Online shoppers may be about to get some HUGE deals in the coming months and years…
Whether I am looking at possible acquisition targets or which of these two behemoths will get the upper hand, you can bet I'll be watching very closely – and you can also bet that I'd put one of them up as a recommendation for my GorillaTrades subscribers when the time is right.
I'd love for you to be there when that pick goes out so you can take advantage of the winner's new status as "King of The Internet" – so please, consider joining GorillaTrades – it could pay big dividends to those who act at the right time!
But I totally understand if GorillaTrades isn't for you – it's not for everybody…
Regardless, you should keep an eye on the war heating up between Amazon and Walmart – it could soon put a lot of $$$ in your pocket!
"The art of war teaches us to rely not on the likelihood of the enemy's not coming, but on our own readiness to receive him; not on the chance of his not attacking, but rather on the fact that we have made our position unassailable." – Sun Tzu