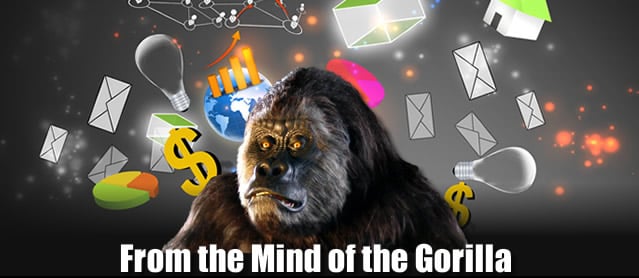 Cars…
Ever since Karl Benz invented the very first modern automobile, inventors, innovators, and mad scientists around the world have been trying to improve upon the original design.
America has been a big reason for that – as we Americans have a taste for more…
We want it bigger. We want it faster. We want it more powerful – we just want more – it's who we've become as a society.
And that's the way it's been for over a century…
From 1883 all the way up through most of the 1990's this, "more, more, more" attitude seemed to be all car companies and consumers were concerned about.
Then, around the turn of the century, that all changed – we started downsizing.
We began trying to go smaller instead of bigger – all because of two little words…
Global warming.
Gone were the days of bigger or faster – what's more important now isn't how much power you have but how fuel efficient and better for the environment your car could (or should) be.
And how do we know cleaner and less pollutive is here to stay? Because even the big American auto companies got in on the act…
General Motors' (GM) Volt may have gotten off to a rocky start as they had a battery issue in the beginning – but after overcoming flaming batteries – the
Volt has gone on to become one of America's best selling hybrid cars.
But, as you know, there's a bigger step BEYOND hybrid.
100% electric.
Waiting in line for gas may soon be a thing of the past…
With the new generation of electric cars – simply plug your car into your wall or a public charging station – and you're good to go!
Which may be why the company that tends to steal the headlines is California car company, Tesla Motors (TSLA).
Backed by Toyota (TM) and Daimler (DDAIF), Tesla has been one of the darlings of the Hollywood set for the better part of 5 years now, especially with the
George Clooneys and Leonardo DeCaprios of the world.
However, Tesla has also become one of the darlings of Wall Street.
Its June 2010 IPO did very well… shooting up huge and making shareholders in the company a nice, fast chunk of change…
But here's hoping those early investors held onto those shares – because over the past 7 years – TSLA shares have shot up over 1800% from their IPO price!
And with the announcement of their coming SUV, it doesn't look like TSLA, the company, or the stock, will be slowing down anytime soon.
I have only one thing to say about Tesla's success…
"Yay, capitalism!"
It's funny – the bigger Tesla Motors gets – the more I anticipate a buyout offer for their shares.
Could they be a target for Toyota, GM or Ford (F)?
While that scenario is HIGHLY unlikely as Tesla has more capital than either GM or Ford – Toyota has MORE than enough to make a run at TSLA.
However, that DOESN'T mean that TSLA couldn't eventually make a run at GM or Ford! Can you imagine if that were to happen?!
Regardless, as the world makes a move toward 'greener' alternatives, the one thing to keep in mind is that there is always a way for savvy investors to make money.
I'm always keeping my eye out for the next GorillaPick. And could it come from the EV industry? It very well could!
It could even be an unsuspecting company, like one of the companies that supplies them with some of the crucial components to their car's computer…
Either way, you can be sure that my GorillaTrades subscribers will be getting the pick as soon as it appears on the GorillaTrades radar.
We'd love to have you with us for the next one!
Either way, it'd be smart to look into the green movement companies like TSLA…
Not to be corny, but there could be a lot of "green" in it for you!
"We could have saved the Earth but we were too damned cheap." – Kurt Vonnegut