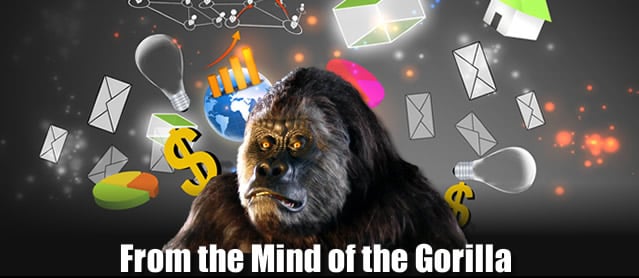 Wow…
What a weird couple of years it has been, right?
It seems that 2020-2022 is destined to go down in history as some of the most chaotic times humanity has ever seen.
There has been so much bad news – that it's almost work to find the good news…
That's why whenever we get something promising – we should JUMP on it – as there's no telling what fate is coming down the pike at us. Maybe an asteroid or something is lurking behind the moon? I don't know…
But what I do know is that after some shaky times – any good news is great news…
And the news coming out of the manufacturing industry recently was GREAT news.
Ready to hear it?
Actually, I've got a better question to ask: are you ready to breathe yet?
I know I am. In fact, I think the whole world is ready to breathe again…

And while I mean that figuratively, I also mean that LITERALLY – as there are signs that point toward us getting closer and closer to the end of COVID.
We don't need to get into all the arguments about what happened in the last two years. All the missteps, all the restrictions that should have never happened, all the money spent on this or that…
We all lived it, so we don't need to rehash the mess that 2020 and 2021 turned out to be.
Though, with the way that 2022 is going right now, we may find ourselves WISHING for the troubles of the past two years – as what we're facing with Russia invading Ukraine could make COVID look like a pleasant experience…
But that's a conversation for another day.

We're here to talk about some GOOD news…

News that shows that, slowly, yet surely, we may be getting back to a semblance of "normal" life as the country and world start to ease their fears about COVID – and businesses get back to offering opportunities for investors.

As COVID fears fade away, people are more and more willing to get back out into the world. That means one thing and one thing only: people need to get back to work.

But as businesses open up, issues with supply chains and contact with foreign suppliers are turning over a new leaf for American manufacturing.
While it's true America and the rest of the world are starting to open back up, that doesn't mean we're "back" yet. In actuality, we're far from it…

However, what we can say is that, according to a recent report by the Institute for Supply Management (ISM), US manufacturing is on its way back to where we were two years ago when the economy was humming.

Of course, before we get into those manufacturing numbers, I want us to keep in mind that while manufacturing may be on the comeback trail, the economy we had at the end of 2019 and beginning of 2020 is VERY different from the inflation-riddled economy we're experiencing now…

While a manufacturing surge is good to see – GREAT, in fact – it's not a magic bullet. We still have some work to do if we want to fix what's going wrong with our current economy – but it IS a good start.
However, US manufacturing picked up more than expected in February as COVID infections dwindle.
This is a good thing…
The ISM recently revealed that its index of national factory activity increased to a reading of 58.6 last month. That's up a full point from the 57.6 it was sitting at in January, which is the lowest it's been since the middle of the lockdowns in November 2020.
What we want to see is a reading above 50 because that number tells us that there's growth in the industry – and since manufacturing accounts for 11.9% of the US economy, we want to see those numbers go up.
The good news is that we're still doing pretty well…
Many economists polled by Reuters had forecast the index rising to 58.0, and we surpassed that number.
That means American manufacturing is starting to get a little steam behind it…
Not enough for the sector to go on a hiring spree, but there does seem to be a light at the end of the tunnel.
The ISM survey's forward-looking new orders sub-index increased to 61.7 last month from 57.9 in January, which was the lowest reading since June 2020.
Goods spending has surged as the pandemic curbed demand for services like travel, but economists expect demand for those goods to remain strong.
Now, as I said, we're not "back" yet, and we didn't need an ISM report to tell us that – but in a time where any good news is GREAT news – it's encouraging to see that things COULD be looking up.
In fact, I expect to see these numbers reflected in some of the recommendations that the GorillaTrades system churns out…
Remember, our picks are based 100% of data and numbers – no speculation or rumors – just the actual facts.
It's why GorillaTrades has become one of the most trusted names in our industry…
We don't guess on anything – we just let the numbers do the talking.
That said, we'd love to have you along for the next round of picks – which is why I'm inviting you to subscribe today before our next email goes out.
Of course, we understand if you'd rather do your own research – just know we're hear if you need us.
Now..
Let's celebrate this good news, shall we?
"The thing I have discovered about working with personal finance is that the good news is that it is not rocket science. Personal finance is about 80 percent behavior. It is only about 20 percent head knowledge." – Dave Ramsey