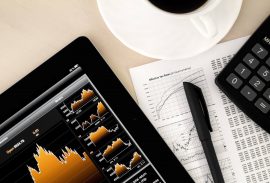 Stock Trading Courses for Beginners
With so many entry points and strategies being advertised for the investment market, an absolute beginner faces a huge mountain of material to navigate when they want to start investing for the first time. Classrooms, tip sheets, books, and television can all deliver financial information about the investment market. However, it can be difficult to find one or two reliable sources to help you to start your investment experience on the right foot.
When you're on the lookout for a decent stock trading course for beginners, it's important to rely on proven experts who have proven credentials, experience, and depth of knowledge. To give beginners some options on places to start their education, here is a collection of some of the best online classrooms, web resources, and reading material that is specifically tailored to first-time investors.

Finding an Online Stock Trading Course for Beginners
Thanks to the Internet, someone wanting to learn about stock investments for the first time no longer has to apply to business school or pay extravagant tuition fees. If you're a complete newcomer to the world of securities investing, it's easy to find a stock trading course for beginners that is able to cover most of the basics and just enough of the more complex topics so that you can get a clear understanding of various stock investment strategies.
These are some of the more dependable, reputable, and relatively affordable stocks trading courses on the web.
Udemy
Multiple online class sites offer stock trading courses for beginners that focus on personal financial management and investments. Udemy is one of the most comprehensive, well-rounded, and smartly organized educational sites on the Internet. They have several investment courses that are tailored toward traders with any level of experience.
For beginner investors, Udemy's Stock Market from Scratch for Complete Beginners gives you a very decent overview of the structure of the stock market, from stocks and mutual funds to understanding technical and fundamental analyses. More in-depth classes at Udemy include Investing in Stocks! The Complete Course, the Complete Investing Course, and The Complete Foundation Stock Trading Course. Guided self-educators stand to gain a great deal of knowledge from any of these Udemy classes.
Coursera
Coursera is another all-encompassing educational site with a few classes from top universities that may be attractive to beginning investors. Robert Shiller's Financial Markets, administered by Yale University, gives a holistic overview of the international financial market system.
Other stock trading courses for beginners on Coursera include Finance for Non-Financial Professionals and Finance for Everyone. Like Udemy, Coursera offers certificates of completion after you've successfully finished your course.
Morningstar Investing Classroom
Morningstar, based in Chicago, is one of the most trusted financial research institutions in the business. Their Investing Classroom features links to six concept-oriented learning modules, which cover stocks, funds, ETFs, portfolio management, bonds, and more general financial instruction. One positive aspect of Morningstar's classes is that they evaluate how much you already know about the stock market and can help to guide you to one of the stocks trading courses that will best fit your particular trading profile.
Warrior Trading
Warrior Trading is a hyper-focused financial education site, one that focuses on stock trading courses for beginners and especially caters to those interested in day trading. Their educational programs are available at two different levels, the Warrior Starter and Warrior Pro tiers.
Beginning day-traders may start off with the free How To Day Trade module, which helps new financial investors to build winning strategies for managing risk, picking the right stocks, and beating the overall performance of the market. Warrior Trading has several easy-to-find deep dives and a straightforward glossary of investment terminology that can be helpful for first-timers.
Bear Bull Traders
Bear Bull Traders takes a community approach to their stocks trading courses. Their education model is centered on building a loose network of new and experienced traders and conducting trade simulations. Their main investing class covers various aspects of becoming an active trader, from choosing the right brokerage to more advanced micro-strategies for investing after you've gained some confidence.
TD Ameritrade
TD Ameritrade is one of the pioneers of online trading. They offer a slew of free, immersive courses that serve to provide a solid overview of the most common investment concepts that you need to know to be able to get started. Their strong lineup for curriculum and resources includes articles, webinars, in-person events, and separate modules for retirement planning, saving for college, taxes, and more.
Investopedia Academy Investing for Beginners
Investopedia is one of the best all-around sources for financial investment information that you can find. Their Academy's Investing for Beginners is a pricey but extraordinarily comprehensive class, featuring 78 videos and interactive lessons that help new investors to build complete portfolios. They are focused on building long-term wealth. Their one-time entrance fee gets you lifetime access to the course for later review, along with downloadable tools and worksheets for additional support.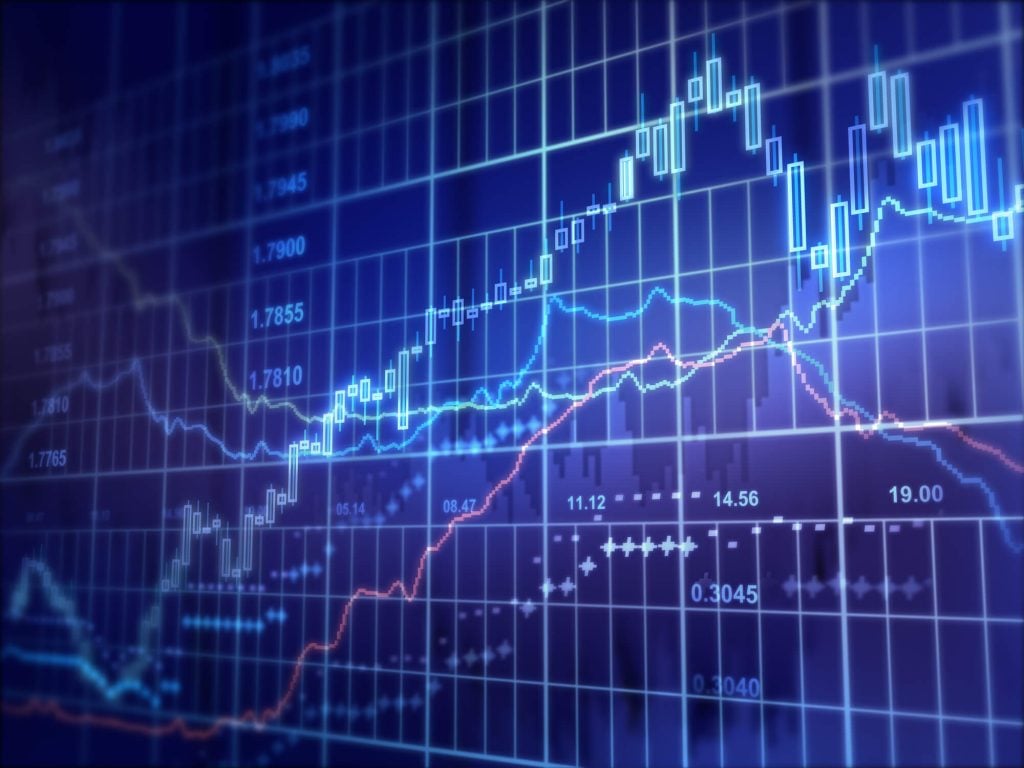 Additional Web Investment Resources
Many financial websites don't necessarily offer a dedicated stock trading course for beginners but contain a wealth of resources that are user-friendly enough for new and novice investors to earn a bookmark in their browsers. These websites are everyday references that can help a person get used to the tools and concepts that lie behind a solid investment strategy.
Investopedia
Investopedia is such a godsend for the self-guided investor that we're mentioning it twice in this article. In addition to their Academy classes, Investopedia freely contains a vast number of simple articles and definitions that you can access through a simple site search.
Whether you're looking for more detailed discussions of mutual funds, bonds, growth and value stocks, short selling, retirement planning, or virtually any other simple or complex financial topic, Investopedia has devoted a great deal of time to make things clear.
Yahoo! Finance
As one of the companies that helped build the Internet, Yahoo! has experienced its share of ups and downs through changing times. But their finance portal remains one of the most convenient and complete web resources for investors.
With a comprehensive news portal, custom portfolio building, stock and fund screeners, cryptocurrency coverage, and customizable watch lists, they have everything you need. They also have a suite of services for premium members.
Peak Analytics' Direction First Newsletter
For $39 a month, subscribers to Marketfy's Peak Analytics' Direction First Newsletter receive stock picks, a well-performing "house" portfolio, and a treasure trove of information and support for creating a killer investment strategy from the ground up.
The Motley Fool
The Motley Fool, established in 1993, is arguably the most well-known brand for investment strategies and information on both traditional and online media forms. Their introductory page, How to Invest Money, is just one of the features of their "Investing 101" series. Their "Stock Market Basics" section is a solid place to start for anyone seeking an overview of securities investments.
You can obtain a pretty solid understanding of all of the basic elements of the investment market through their free sections, and they'll also make every effort to sell you on their premium services.
So Money with Farnoosh Torabi
This Apple podcast is specifically targeted at beginning investors. Host Farnoosh Torabi focuses on issues and subjects that are most pertinent to a broad swath of the securities market. They offer keen insights, advice, and investment philosophies from financial industry thought leaders.
Robinhood
Robinhood is an online investment brokerage with an interface and approach that's extremely suitable for beginners. Their frequently updated learning page rivals Investopedia in its thoroughness. Especially for young investors that need easy-to-understand, "real-world" explanations for the thornier, more complex theories surrounding the stock market, Robinhood is a reliable source for comprehensive information and education.
Top Books Designed to Help Beginner Traders
Avid readers have no shortage of choices for financial how-to books. Some of them are well written and responsibly presented, while others may offer more adventurous and less well-founded advice on getting rich quickly. These books are some of the most acclaimed, reasonable, and helpful volumes for the beginning investor and are written by confirmed experts with long track records of investment success.
The Intelligent Investor
Benjamin Graham was one of the 20th century's most trusted financial advisors. He first published The Intelligent Investor in 1949. Its 2006 edition contains a ton of solid insights, primarily for a value-based, long-term investment strategy. Graham was more interested in building wisdom and practicality in the investor class — he was not in the "get-rich-quick" school — and The Intelligent Investor remains a smart and solid foundational book that you'll find on most serious investors' bookshelves.
The Only Investment Guide You'll Ever Need
Financial observer Andrew Tobias has been regularly publishing and updating The Only Investment Guide You'll Ever Need for almost 40 years. The last new edition appeared in 2016. The title's a bit lofty-sounding, but Tobias dispenses a lot of sound reasoning and advice in a human and very funny way.
It's got a slightly conservative approach — Tobias is more evangelical about savings and protecting money than generating quick profits — but there's a lot of very necessary wisdom that he has for all types of investors.
A Beginner's Guide to the Stock Market
This very concise book by Matthew R. Kratter is one of several quickly digestible investment books offered through Trader University, which also has an online educational component. The entire series of Kratter's books are cheap and especially accessible to Amazon Kindle users. For those who might be a little daunted by larger works like The Intelligent Investor, A Beginner's Guide is a solid and short primer that outlines the most fundamental concepts quite well.
A Random Walk Down Wall Street
Burton G. Malkiel's book A Random Walk Down Wall Street is a true classic of financial non-fiction literature and one of the best-selling volumes in the field. Part of that has to do with Malkiel's excellent writing abilities, as the long-time financial wizard relates financial concepts through a series of engaging stories and understandable ideas. It's especially good for those wanting to build a comprehensive, sound plan for retirement savings who might not know where to start.
Making the Most of Your Money
Jane Bryant Quinn's Making the Most of Your Money is highly acclaimed for its roadmap approach to investing. Quinn offers solid strategies for new-economy investors at every stage in their personal lives. Her tips are finely tuned for those who find themselves in just about any financial predicament you can imagine.
Quinn includes solid advice for cutting student debt, choosing the right credit mechanisms, investing in real estate, generating post-retirement income, and every other financial obstacle that faces investors in today's economy.
The Little Book That Still Beats the Market
True to its name, this book by Joel Greenblatt is brief but powerful. The Little Book That Still Beats the Market was an instant success when it was originally published in 2005. It sets forth Greenblatt's formula for buying good businesses when their stock is available at low prices. It explains concepts in easily graspable terms, all with a welcome sense of humor.
The Essays of Warren Buffett: Lessons for Investors and Managers
Warren Buffett is probably the most well known investor in the world. His year-end letters to shareholders in his company, Berkshire Hathaway, are pearls of financial wisdom given from a practical, yet mega-successful standpoint.
The Essays of Warren Buffett collects several examples of Buffett's thoughts on every aspect of personal and corporate investments. It's ideal for beginning investors who have just gotten used to the main forms of the stock market and are ready to go a little deeper.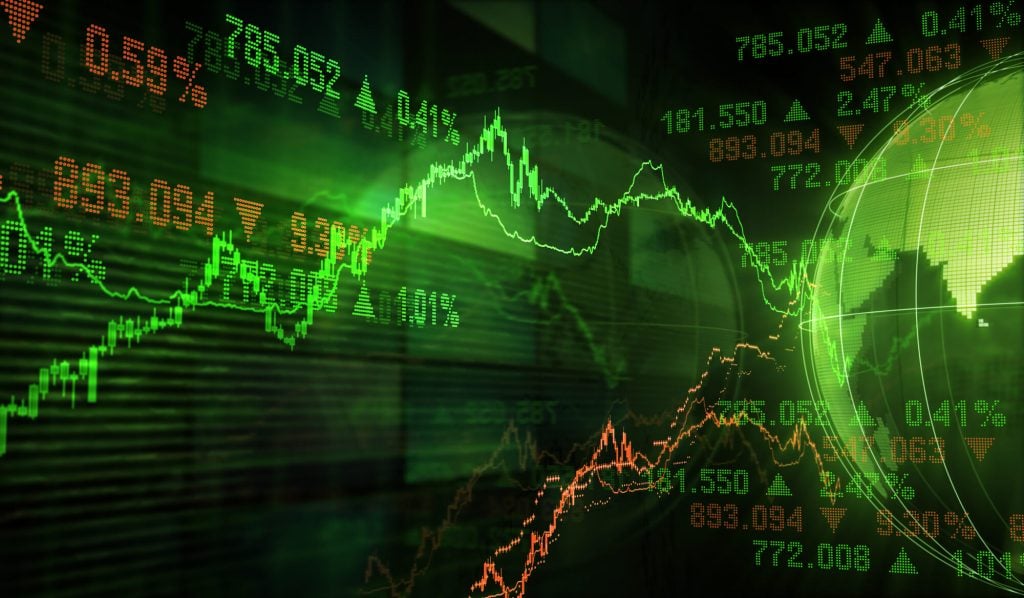 Gorilla Trades: A Dynamic Resource for New and Experienced Investors Alike
Gorilla Trades helps to inform and educate new investors and those who are just getting out of beginning stock trading courses. Our successful, time-tested stock-picking service takes a lot of the research and mental work off of your plate. Learn more and sign up for a free trial today!