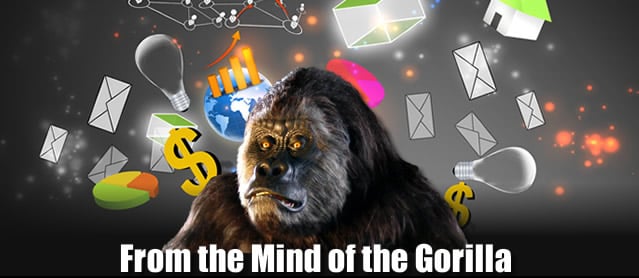 The word "big" is subjective…
What could be big to one person is relatively small to another.
For example…
Slapping down $5 million for a home may be a BIG purchase for the vast majority of us – but for somebody like Jeff Bezos – $5 million is the equivalent of an expensive dinner.
So, when talking size…
It's important to be careful.
That said – the amount that Target missed its earnings per share estimate by was BIG by anybody's standards…
Even Jeff Bezos.
While a miss was expected – as is the case with most earnings report these days – the size that Target missed its… well, target by – was massive.
How big was it?
Keep reading to find out…
So, how big was it?
Well, let's just say it was more than just a few cents.
We've gotten used to companies missing their EPS estimates by five to fifteen cents…
But when you're talking anything over $.25 – you're talking catastrophe.
Target (TGT) missed its estimate by more than $.25…
In fact, it missed by more than $.50 eps.
When the dust settled – Target announced that it missed its EPS estimate by a whopping $.63 – which is MASSIVE.
And Wall Street responded by abandoning the big box retailer like it was a leper colony…
The stock dropped 13% in one day due to the lackluster 3rd quarter performance.
Things are so bad for Target that it just announced a new three-year $2-$3 billion cost-cutting initiative to get the company back on its earnings track.
The rest of the company's report wasn't much better…
Its ONLY bright spot would be that Q3 sales at stores open for at least a year were up a better-than-expected 2.7% from the same time last year…
But even that brightness is dimmed by the fact that the company had to introduce massive discounts in order to get people to buy.
Target's big miss – makes Walmart's (WMT) hit even more massive – as the discount retailer overdelivered on what was expected.
Analysts projected Walmart to report a Q3 profit of $1.32 EPS on $147.67 billion in revenue…
The company – which rallied from its Q1 earnings – reported adjusted earnings of $1.50 per share and revenue of $152.8 billion.
Even better…
That EPS was a 3% increase from 2021 – showing that Walmart is on the right track.
And why wouldn't it be?
The fact of the matter is, inflation is hurting EVERYBODY…
And if there is one thing that was absolutely made clear by the contrast in these two competitors' earning report is this:
Shoppers with less cash to spend want their everyday groceries at bargain prices.
And it the two differing reports prove it.
Walmart's staple items like cheap food and drinks – which make up over half of its total sales – were obviously in high demand…
And will most likely STAY in high demand while the economy finds its bottom before we can start making our way back to a booming economy.
Think about it…
Is it really a surprise that Walmart is outpacing Target?
Walmart sells cheap goods at cheap prices…
Target sells quasi-cheap goods at moderate prices.
When the chips are down – shoppers who are seeing their dollar not stretch as far – are willing to find cheaper options to feed their families.
It's not rocket science.
Of course, the same could be said for investing during this down market…
While there are some that see it as net loss – those with knowledge about how the markets actually work see NOW as the perfect time to buy.
There are so many discounted stocks right now – if you have the capital – it's like being a kid in a candy store…
And if you want to make the most of your investment dollar – you should let GorilaTrades help you find those gems hidden amongst the rocks.
Remember, our trading strategy is simple – we follow NUMBERS – not instinct.
Our trading matrix is designed to find the best profit opportunities in ANY kind of market – because the numbers don't lie.
We'd love to have you with us on our next round of recommendations…
But understand if you'd rather try and figure out this whacky market on your own.
Just know we're here if you need us…
Until next time…
"Inflation takes from the ignorant and gives to the well informed." – Venita VanCaspel