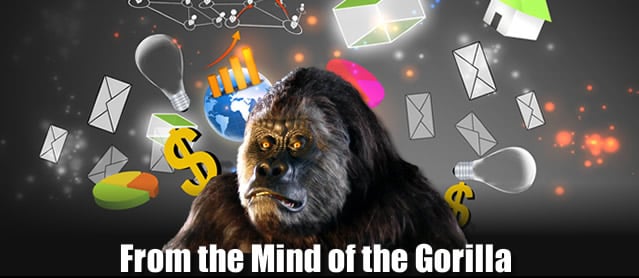 Once thought of as the commodity you couldn't lose with…
Oil has had a rough ride of late.
With America reaching oil independence due to fracking and Russia tapping into its own rich reserves…
OPEC nations have become a lot less wealthy these days.
Oh, they're still disgustingly rich – they're just not getting as much money as they used to…
That is until President Joe Biden decided that fracking on federal land would no longer be an option – a decision, that practically overnight – sent oil price futures through the roof and forcing oil companies to search for oil reserves elsewhere.
Now, the desperate search for oil is on again – and it could ignite profit opportunities we haven't seen since the 1980's…
But which companies stand to make the most of the latest development in the oil wars saga?
As I said, there are a few companies that stand to make a bunch a cash with oil becoming a "hot" commodity again…
But there are some that may end up in red – it all depends how they start playing the new version of a very old game.
For instance, American energy titan, ConocoPhillips (COP) announced that it will be buying Royal Dutch Shell's (RDS-A) assets in the Permian Basin (an area in West Texas and Southeastern New Mexico) for whopping $9.5 billion.
For those who don't know, the Permian Basin is a 225,000 acre area that has been producing oil for decades – and has more than 600 miles of crude oil, natural gas and pipeline infrastructure already in place – and is responsible for about 1/5th of all US production.
With all that oil – you can see why ConocoPhilips wanted and in to this area – and Shell's assets were the perfect doorway…
And at just $9.5 billion (chump change in the oil industry) ConocoPhilips may have just gotten the bargain of a lifetime.
However, if you're anything like me, you're probably wondering: Why the HECK would Shell sell something that could be 10 times that amount?
Well, the main reason is…
Royal Dutch Shell is a European energy company – and are based in the Netherlands – and the fact of the matter is Europe is set to all-but-do-away-with oil over the next 15 to 20 years.
This is going to be the case going forward…
As more and more nations move on to renewables and electric cars – the less and less oil is going to be needed.
In short, it's a dying industry…
And what that means is – while we may not be looking to make any long term investments into companies like ConocoPhilips or Shell – the fact remains that there are PLENTY of short-term opportunities where investors can get the opportunity to make a killing.
However, that window is closing…
And ConocoPhilips and Royal Dutch Shell know it.
There really are only two ways to deal with the coming collapse of oil:
Buy up as much as you can so you can be the biggest provider to those that will still need it. Or…
Unload as much oil property as you can and use the proceeds to move on to "greener" pastures.
Since Shell is based in Europe – it seems that its looking at option 2 as its way out the dying industry – and it may be the smartest play as it will soon come under EU fire for not being "green" enough.
That being the case, ConocoPhilips is based in the US – and it seems that it's taking the first option for now – especially when it can gobble up acres of oil rich land for peanuts.
This leaves investors like us in a pickle…
Do you go with the Shell and its move AWAY from oil?
Or do you stick with ConocoPhilips and try to become the biggest fish in an increasingly shrinking pond?
Well, let's look at it by the numbers…
The day that the announcement was made – Shell's stock was up close to 4% – not bad for an oil company ditching its assets…
But ConocoPhilips, the company that got an incredible deal – was only up 1.5%.
Now, a gain is still a gain – but the difference in these gains may show us which way the market is headed.
If you want to stay ahead of the market, though, you may want to let GorillaTrades be your guide…
Our recommendation service is one of the most trusted on the web – and that's because we ONLY use numbers and data to make our picks. Rumors and fear are emotions that don't belong in trading – and we're in the vanguard of that movement.
We'd love for you to give us a try – but understand if it's not your cup of tea.
All we're offering you is an opportunity – it's up to you whether or not you want to take it.
Regardless – do yourself a favor and watch what happens with the oil industry over the coming years…
We're about to see fireworks – one way or another.
"The thing you have to remember is, oil and gas are commodities, and the more we use them the more the price goes up, like any commodity. Solar, wind – they are technologies, so the more you use them, the more the price goes down." – Thomas Friedman