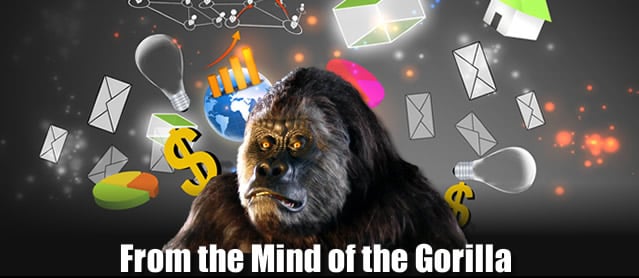 For all those who don't think the pandemic is real…
You haven't looked at the markets – as all you have to do is look at a few of the stocks that were soaring a year ago – aren't so hot right now.
The pandemic is VERY real…
And its reality is reflected all over Wall Street.
But it also goes the OTHER way – as some of the stocks that were struggling or not doing as well as they should have been – have gone through the roof…
Letting you know that there is always opportunity somewhere – you just have to look harder to find it sometimes.
I wanted to take a look at some of these opportunities (or loss opportunities), where we might still be able to take advantage.
The last year in the markets has really been something, hasn't it?
I can remember when people were freaking out over the fact that there wouldn't be live traders on the floor at the stock exchanges – and how this would crash the markets into the ground…
Come to find out – people really aren't all that necessary.
So many things are done over computer these days – that it seemed all the hoopla about shutting people out of the exchanges – was much ado about nothing.
Not only did we learn a lot about trading and what is possible and necessary over the past year…
But we've learned a lot about life too.
What we can say with certainty is…
Even with knowing what we know now, uncertainty STILL persists when it comes the investment world.
It seem that Wall Street simultaneously faces two different outcomes of the pandemic…
The first being the fact that we could potentially be emerging from the COVID-19 nightmare – while at the very same time – facing the very REAL possibility that a full recovery could still take a lot longer than some of our greatest investment minds expect.
However, this uncertainty is largely factored into the broader market, but for many companies, this uncertainty is either giving them hope – or dashing those hopes on the rocks.
For example, let's take a look at two of the hottest companies to go public over the past 12 months – AirBnB (ABNB) and DoorDash (Dash).
Believe it or not, BOTH of these stocks topped Wall Street's fourth-quarter earnings and revenue expectations – this is good…
DoorDash experienced an incredible 226% surge in revenue due to the growing demand of food delivery during the pandemic – and it's a surge that saw it rake in knee-bending $970 million in cash – and orders exploding 233% to 273 million.
On the other hand…
Airbnb reported a quarterly loss – as revenue dropped 22% to $859 million and bookings fell 39%.
This had to be expected…
With the world shutting down during the biggest pandemic we've seen in modern times – one almost had to expect that this pull back was going to happen.
But it's a tale of two companies, right?
Right now, COVID-19 lockdowns are helping DoorDash flourish – while at the same time – they're absolutely crushing Airbnb…
Which is why it's so weird that guidance for these two Millennial stocks look so similar.
DoorDash has put 2021 guidance far lower than the Street's expectations…
The company said that its "forecast assumes increasing consumer churn, reduced order frequency at the cohort level, and slightly smaller average order values beginning in Q2."
However, Airbnb didn't provide guidance at all!
Which is to say, much like DoorDash – it doesn't plan on to do change much either, saying, "We continue to have limited visibility for growth trends in 2021 given the difficulty in determining the pace of vaccine rollouts and the related impact on willingness to travel. We are not providing an outlook for the rest of 2021 at this time."
Want to hear something even weirder?
Following the release of these quarterly reports, DoorDash shares DROPPED more than 5% while AirBnB's JUMPED more than 5%.
Like I said…
Weird.
The different reactions clearly don't come from Airbnb or DoorDash's quarterly reports…
The difference comes from Wall Street's expectations, as investors are obviously expecting the lockdowns to end and for consumers to run out of their homes like a bat out of hell – looking to travel, explore, and do all the things the pandemic has put on hold.
Does this mean we'll see a reversal of fortune for these two stocks?
Maybe…
One thing for sure, subscribers to GorillaTrades will be the first to know!
If you've been finding this pandemic hard to navigate – you can always let us help steer you from time to time – which is why I'm urging you to consider becoming a subscriber today.
However, we understand if you're a loner and don't feel like you need the help – just realize – we're here when you need us.
Either way, you may want to pay attention to these two stocks – as one could be set to soar – while the other may not!
"Don't wait for extraordinary opportunities. Seize common occasions and make them great. Weak men wait for opportunities; strong men make them." – Orison Swett Marden