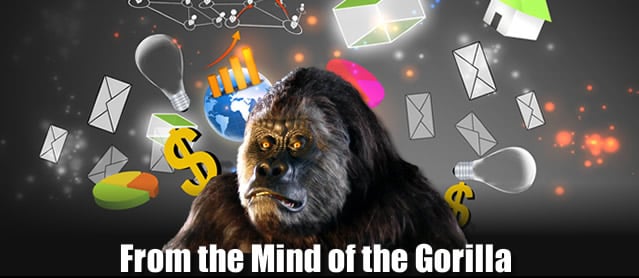 It seems like there are more jobs than ever…
President Biden recently noted that right now – there are two jobs for every worker in America.
However, when it comes to employment, quality matters more than quantity.
And even with so many of these jobs out there – according to the Department of Labor…
People are getting laid off, left and right – and nowhere are these mass layoffs being felt more than the tech industry.
Twitter is laying off hundreds after Elon Musk's takeover of the company…
Zuckerberg and Meta just laid off 11,000 of its workforce…
And many of the smaller cloud computing companies are on its last legs.
Tech is dropping employees like bad habits due to the fact their getting slaughtered on the markets…
And the next company to get hit hard could make Meta's 11K firings look like kid's play.
Who's next on the chopping block?
It's official…
We're in the weirdest economy of all time.
High inflation, low unemployment and a bear market has analysts and economists scratching their heads trying to figure out where our economy is headed…
And how to make money in it.
So far, nobody has a handle on things…
And because there doesn't seem to be an answer – huge companies are left with few options to save their proverbial butts.
Mass layoffs are the quickest way to cut costs…
And the next huge company to go down this road is one of the biggest employers in the US: Google (GOOG).
After Big Tech's less-than-stellar earnings season cast doubt on future revenue growth…
Investors have been calling for blood.
They want profits…
And don't care the price that needs to be paid for them to get it.
TCI Fund Management (TCI) – one of Alphabet's (Google's parent company) biggest shareholders (owning around $6 billion in stock) is one of those companies calling for profits…
And management has written a letter to Google's CEO – explaining that the internet search engine has "too many employees" and the "cost per employee is too high."
TCI's own analysis shows that Google has been adding employees by 20% a year since 2017…
And paying its median employee a massive $296,000 a year – which just happens to be full $100,000 more than Microsoft (MSFT).
Now, when the economy is booming and advertisers are clamering for a spot to advertise on its pages, it pushes revenue through the roof…
But that's not the case anymore.
Alphabet's core search business made only 6% more revenue than the same time last year…
While total expenses leapt nearly 20%.
That alone erased 7% from Google services' profit margin…
And TCI thinks the remaining 32% doesn't cut it.
Instead, it says, the company should target a 40% margin, and management's compensation should be tied to that – a rare move in Big Tech.
In response, Google execs are saying that freezing hiring might backfire if sales pick up again soon…
But TCI's pretty sure the company could operate just as well with "significantly fewer employees."
So if revenue growth stays lackluster, Google will most likely find itself under pressure from shareholders from all over the globe…
Which may not be a BAD thing.
Big Tech has always tried to rebel against corporate norms…
Long-term cost cutting measures have never been its strong suit – but changing that attitude could shift its profit margins too.
Will slashing the workforce turn Google's losses around?
We may or may NOT find out…
But what's clear is that it needs to do something in order to court investors.
TCI is doing the smart thing… it's doing exactly what GorillaTrades does…
We make our decisions based on data.
It's why we've been able to target winning stocks… while many online trading services have lost money hand over fist.
If you're tired of losing money in this volatile market – you might want to give us a try.
We'd love to have you with us for our next round of recommendations…
But we understand if you'd rather try to figure things out on your own.
Either way – keep your eye on Google… it's going to be interesting.
Until next time…
"Manage the top line: your strategy, your people, and your products, and the bottom line will follow." – Steve Jobs