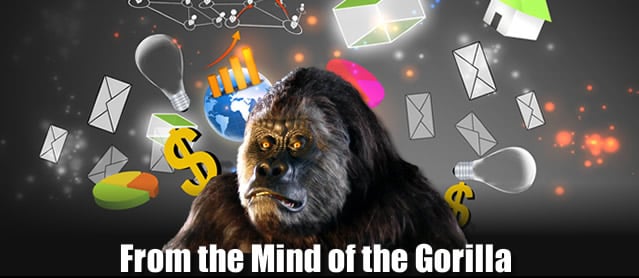 Have you ever seen any of the old Indiana Jones movies?
For those who may not have seen any of these films, Indiana Jones was an archeologist who traveled the globe looking for ancient relics – and often ended up saving the world by keeping said relics out of the hands of Nazis and/or religious mad men.
In the movies, Indiana (played by Harrison Ford) usually found these relics by following a series of clues left behind by some ancient civilization – leading him to the treasure.
Which got me thinking…
What are the clues that our modern society would leave behind to lead some futuristic adventurer to OUR treasure? Even more…
Who would leave those clues?
Well, I think I've discovered a sort of "code" in the speech of one of the most prominent men in business of all-time that could not only lead that futuristic adventurer to buried treasure…
But for those who follow the clues – they could lead us to a fortune now!
Warren Buffett is a legend.
I was going to say a "legendary investor" – but, I believe his story has transcended the industry and made its way to American lore.
His track record of success and his savvy have built his legacy and his company, Berkshire Hathaway (BRK.A / BRK.B), to unparalleled heights – and he's truly one of America's few living treasures.
And while Buffett is one of the richest men on the planet – he's also one of the most generous men on the planet – as he's been giving away BILLIONS for years.
That said, I think it's possible to use the lessons he's taught us to create a "map" to wealth. We can collect the clues that he's left us in his little nuggets of wisdom to create a picture, or better yet, a bullseye as to where, or how, we can get rich too.
Over the years – Buffett has unveiled these clues in some of the quotes he's given to newspapers or in the speeches he's given to various audiences – and I truly believe they tell us EXACTLY what to do if we want to reach his level of success.
Today, we're going to look at 3 different quotes that I think lay the groundwork for our new treasure map…
Clue #1. "Risk comes from not knowing what you're doing."
What does this mean? Well, it's pretty simple – if you're educated and understand everything that's involved – you can mitigate your risk.
Buffett has been known for the extensive amount of research he does before buying a stock or company – it was one of the first lessons he learned when he started buying stocks when he was just 11 years old.
The more you know about something – the less risk involved. Bottom line? Get educated…
Clue #2. "Price is what you pay. Value is what you get."
When buying a stock – you have to understand that price and value are very different from each other.
Paying a low price is good if the company is of higher value – and you want to make sure that it is it NOT the other way around.
There are some stocks that look great! In fact, the price of some of these companies may seem to be too good to pass up – but after doing some extensive research – you may find that there's a reason the company is going for so little.
As investors, it's our job is to find out if there is value to the price we're paying or if there is a disconnect between the two.
Clue #3. "Our favorite holding period is forever."
Patience…
That's what separates those who last in the investing world and those that get lost and end up in the heap of battered souls.
You have to be able to reach your inner Zen – even when it seems things are looking bleak.
It's a lot easier to handle the shockwaves of the rough times if you are confident in your approach.
So….
What are we taking from this?
Get educated…
Know what you're buying…
And be comfortable enough in your approach to be prepared to weather any storm.
Plain and simple – I like it.
Believe it or not, many of these same core values are built into the GorillaTrades system – there are so many factors that go into the GT trading matrix – but many of the lessons that are reiterated to GorillaTrades subscribers match up pretty much exactly with what Buffett says.
It's sort of hard to see from the outside looking in, though…
The best way for you to see it would be to become a GorillaTrades subscriber and get a look at the picks we're recommending.
Of course… the first thing we tell you is to feel free to do your OWN due diligence as well. We'll do the vast majority of the heavy lifting for you – but you we always encourage doing some more on your own.
I mean…
That's what Warren would do – and shouldn't we all try to be a lot more like him?
"Those who keep learning, will keep rising in life." – Charlie Munger