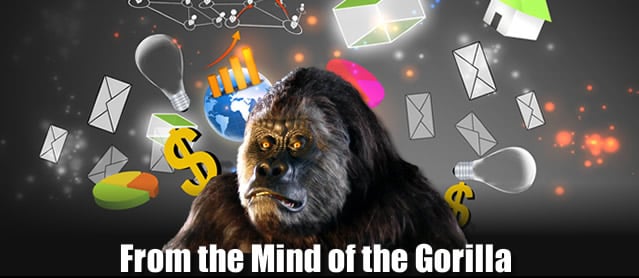 Here's the truth that a lot of financial experts are hesitant to say…
But the market is a LOT stronger than many of them are willing to admit.
It's hard for these people to say that the market is strong – because it's such a weird financial atmosphere – the markets are strong – but there are more people on government assistance than almost ever before…
So it's counterintuitive to think that the markets are strong.
However, they may not be for long – as there's something on the horizon that is bound to knock us around almost as much as the global pandemic did…
Can you guess what it is?
Yes…
The markets are STRONG – seriously – this isn't just a hope, a wish or a prayer, the markets are very solid right now and we have all the proof we need.
How do we know we're still in the midst of the bull? Simple, all you have to do is look at the stocks that make the world go round right now – which a LOT just so happen to be in the S&P…
However, did you know that 94% of S&P 500 stocks currently trade above their 50-day moving average?
It's true…
And that's huge – especially when you keep in mind where were back at the end of March.
That means the market is humming – but there are a lot of experts out there who are afraid to admit that – just in case the bottom drops out before they expect it to.
However, there's another weird anomaly happening that isn't being talked about…
But right now, there are just FIVE different stocks that represent 20% of the S&P value…
That's HUGE!
But Microsoft (MSFT), Apple (AAPL), Amazon (AMZN), Google (GOOGL), and Facebook (FB) represent a HUGE chunk of the S&P – which could insulate the index from losing too much steam if things head south…
And since these five stocks represent 20%- the highest concentration of value in the index since at least 1980 – the trend shows, if not proves that the shift in the U.S. economy really has nothing to do with the market's volatility back in March.
It shows that, for at least the time being, this bull market is surging because of how small and midcap stocks are performing…
As recently, they've been pulling ahead of the big boys.
However…
As strong as the markets are right now – they may not be that way for long – as the next few months is all-but-guaranteed to put us ALL on shaky ground.
I know how weird that sounds – as there are ZERO guarantees when it comes to the markets – but the fact that nation is about to be divided even further does NOT bode well for market stability.
The coming election in November is going to be the monkey wrench that NOBODY wants or needs right now…
The amount of chaos that havoc that the election and campaigns are going to unleash on the country will be felt in the markets – as they always do.
However, there is one issue more than others, that has investors more than a little bit nervous…
Taxes.
After the Trump tax cuts – the corporate tax rate was lowered by almost 15 points – down to 21% from 35%.
It may not be single-handedly responsible for the booming economy – but it's gone a long way – as it's for SURE led to explosive corporate profits…
But presidential hopeful, Joe Biden, has stated that he would roll back some of the Trump's corporate tax cuts to fund various social safety net programs – promising to increase them up to around 27%.
Goldman Sachs strategist, David Kostin, backed up this potential for volatility by putting numbers to what the roll back would mean, "If the tax law is reversed, it would translate into an 11% reduction in our 2021 EPS forecast (to $150 from $170)."
11% reduction…
That's big.
And that's something that is sure to create some havoc each time Biden pulls ahead in a pull…
Or what could potentially happen in the markets the day after a potential Biden win?
Don't fear a weak economy – as minus the pandemic shutdown – we'd be stronger than ever.
It's a weird place to be…
Strong – but on the precipice of a potential fall.
Luckily, GorillaTrades subscribers don't have to worry about what happens – our recommendations have less to do with the markets – and more to do with what's happening with certain stocks.
Hard data is so much better than emotional duress…
And GorillaTrades has found a way to take the stress and emotion out of it – and just worry about hard data.
We'd love to have you with us for the next batch…
But understand if you'd rather go it alone – either way…
You're now caught up with the current and potential future market – what you do with that information is your call.
"You get a reputation for stability if you are stable for years." – Mark Zuckerberg