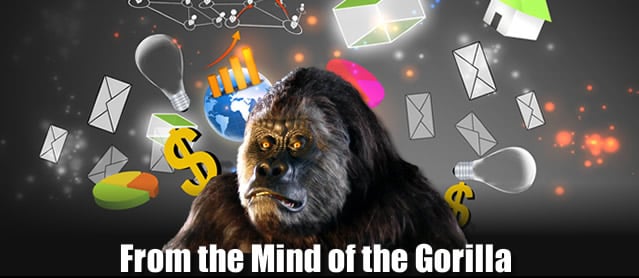 With the war in Ukraine and the world slowly putting the pandemic behind us…
A lot of big news seems to be slipping between the cracks.
It's weird…
Some of the bigger stories just don't seem to get the traction as they should.
However, that seems par for the course, as if it doesn't scream "politics" – then it seems to get ignored by the mainstream media.
It is what it is, right?
However, there are some stories from the financial world that NEED to be heard…
Which is why today we're going to be talking about one of the biggest financial stories that nobody seems to have heard for some unknown reason.
It comes to us out of China…
But could have repercussions here in the Western World – especially here in the US.
Keep reading to find out what that is…
China is a weird place…
While it's one of the most industrious nations on the planet – there is very little innovation out of this Asian powerhouse.
Whether that's cultural or intellectual – the fact of the matter is – Chinese innovation seems pretty far behind much of the rest of the world…
But that has stopped them from becoming one of the most powerful economic powers on the planet.
Why? Because when it comes to production and manufacturing – they've got it down to a science.
Which is why this latest story to come out of the People's Republic is so interesting.
What happened?
Chinese electric car company BYD (BYDDF) surpassed Tesla (TSLA) as the world's biggest EV maker (by sales… not production).
This is big…
And goes hand in hand with the theory that Tesla will steadily lose market share over the next 5 years or so.
What made this possible?
Well, only a few of BYD's factories suffered production issues from China's severe lockdown policies – as said factories were in regions without a lot of infections.
This allowed the electric carmaker to jump ahead of rivals like Tesla and their own Chinese competition, Xpeng and Nio.
This is a big reason why BYD was able to sell 641,000 EVs during the first half of 2022… it had the inventory.
That 641K cars is more than a 300% increase from the same time in 2021…
And 14% more than Tesla produced over that same time.
Which means that BYD has officially dethroned Tesla as the world's biggest EV company in terms of sales.
Oh… and to cap it all off, BYD just overtook South Korea's LG Energy as the world's second-biggest producer of EV batteries too.
That's almost as BIG as them beating Tesla…
And that may have been the driving factor for why Warren Buffett went in big on BYD.
Because this aspect is what sets BYD apart from their competition…as the Chinese company self-produces a lot of its own parts while its rivals compete with each other over a handful of suppliers.
Even more…
BYD is starting to get directly involved with the mining of element that goes into these batteries – lithium.
As supply of batteries and raw materials start to dwindle – this will be huge for the company…
Which may be why BYD's stock was up about 70% from just a few months ago and could be on its way to being one of a few Chinese companies to hit a 1 trillion-yuan market value.
This is big news…
And nobody's really talking about it.
When I started GorillaTrades – it was because I knew that there were companies out there that had tons of profit potential – but were hidden from the sight of most investors.
I knew that if we analyzed the data – we'd find those hidden gems that could make us rich – and I've been right a lot more than I've been wrong.
Which is why I invite you to join GorillaTrades today.
It's not that our picks have the potential to make you money – it's the fact that I find those stocks that rarely LOSE money.
That's important in today's unsteady financial times…
But I understand if you'd rather go it alone.
Either way, there's a bunch of new developments in the financial world – so keep your eyes open!
You never know when you'll find the next Amazon, Tesla or Apple.
"The world hates change, yet it is the only thing that has brought progress." – Charles Kettering