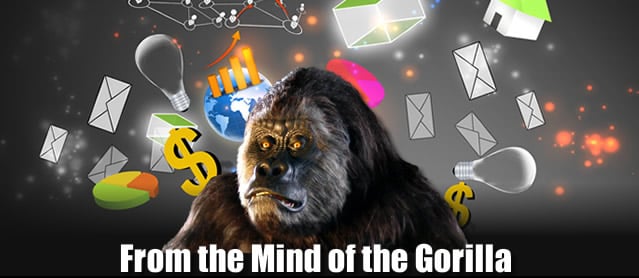 Forward progression…
That's not only the nature of business, but it's the nature of life in general.
For humans, we've watched that progression in the form of our fuels – from wood for fires, to peat moss, to coal, to oil – all of these natural fuel sources have kept our species warm for a million years.
However…
Early humans didn't realize just how toxic burning this organic matter would or could be – but in the modern era – we know exactly the kind of impact these fuel sources are having on our environment.
For decades now, people have been trying to get renewable energy sources off the ground…
Why? Because of the simple fact that the size of our carbon footprint is greatly reduced by using these renewables. And less pollution is a good thing…
So, we've wound up with a cacophony of "experts" trying to push their favorite alternative on us with the grace of a monkey trying to carve a pumpkin…
"Wind! Wind power is where it's at!"
"No! Solar power is better! The sun is always there!"
"Hydro! Let's put turbines out in the gulfstream!"
We've all heard the arguments as to which one is the better.
The truth is – they're all great alternatives to the fossil fuels we're using now – there's only been one problem from an investor's perspective…
"How am I going to make money? Not enough people are jumping on board!"
And while it may not be the most "socially conscious" question to ask – it's still a valid query nonetheless.
I've said it for years – the moment that Wall Street figures out a way to make money off renewables, that's when we'll finally see a paradigm shift away from fossil fuels to these alternative energy sources.
I believe that time is quickly approaching,..
And I bet that you can't guess who's leading the way.
Just a few short years ago, India, one of the world's biggest carbon emitters – had little to nothing to do with clean energy…
But that's all changed. Not only has India embraced renewables – they're setting an example for the rest of the world on how to do it!
Since 2015, India has added 9 gigawatts of solar power in just the past two years—the equivalent of 4.5 Hoover Dams—for a total of 12 GW of total solar power capacity.
This is huge…
So huge, that the world is really starting to stand up and take notice – including
Wall Street's fat cats.
But that's really not surprising, seeing as the International Energy Agency has determined that, "Renewable energy will represent the largest single source of electricity growth over the next few years."
Let me state the important part for you…
By 2020, renewables will be the BIGGEST growing sector in power…
Once they overtake the top spot – guess what?
The big money will ALREADY have been made. The big money happens when something is on the rise – not when it gets to the top.
That's why right now may be the best time for John Q Public to pull the trigger on renewable energy…
Waiting till it begins to get "popular" is the wrong move…
Which is why I've got my eye on a few stocks that could be a lock for big profits. Some are looking like more short-term investments – but I do have a few in my sights that might be good "buy-and-hold" prospects.
As soon as they fit into the GorillaTrades matrix, I'll be sharing them with my GT subscibers…
It'd be great if you were there to get a chance to profit along side of them – but we understand those that like to do all the work on their own.
Either way, now could be the best time for you to start researching renewables for yourself – there could potentially be a lot of money on the table and it'll go to those who acted without hesitation.
Hope you make the right choice!
"The test of our progress is not whether we add more to the abundance of those who have much it is whether we provide enough for those who have little." – Franklin D. Roosevelt