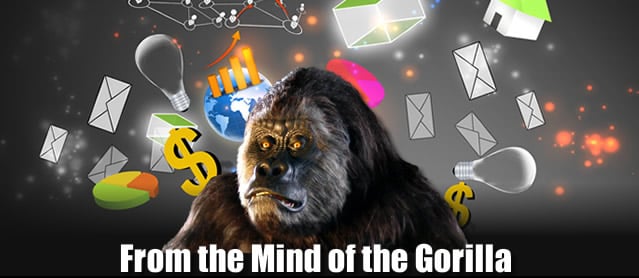 Before we get into how you could be on the verge of an incredibly lucrative winter – we need to talk about something that may fill you with glee… or dread…
The Holidays.
There are two kinds of people in this world: those who are absolutely WILD about the holidays…
And those who absolutely LOATHE them. We've all heard some of these things uttered around November and December:
"Ugh… the Holidays! Am I right?!"
"The weather… the shopping… the spending… it all just seems like some kind of cosmic joke."
"If I eat one more slice of pie, I'm going to POP!"
There are plenty of Grinches out there – and I'd be lying if I said I didn't get a little overwhelmed myself sometimes…
But as an investor – I am thrilled that the holidays are upon us because, traditionally, some of the biggest and best gains are made during this time of year.
It all starts with the day after Thanksgiving…
Black Friday is called such because it's the biggest shopping day of the year in the United States and many companies that have been running "in the red" tend to make enough profits on this day to push them towards the "black" in their ledger.
Retailers LOVE the day after Thanksgiving…
Some of the deals they'll put out are so good, they'll have customers camping out for days so they can be among the first to be in line to get the ultimate holiday gift.
Now…
As an investor, you may be tempted to go with one of the big names in retail as a quick money grab…
Walmart (WMT), Target (TGT), or maybe even Amazon (AMZN) may sound like a smart move – especially in the early part of the winter season – and truth be told, they may be solid plays. You could make a bit of cash in just a few weeks time!
However…
Retailers are limited in their scope – as after Christmas day – the enthusiasm dies and the returns start piling up and all those hard-earned profits tend to dwindle.
Wouldn't it be better to be on board with a company that not only gets to keep its profits – but becomes even MORE profitable after December 25th?
Do you see where I'm going yet?
There's an industry that absolutely KILLS it during the Holiday season and beyond…
A market that gets very little fan fare but could have you sitting pretty by Valentine's Day.
Give up?
I'm talking about global logistics corporations that moonlight as package delivery companies –United Parcel Service (UPS) and FedEx (FDX).
These two companies make a killing during the Holidays.
Last year – both of these companies saw 7% and 8% gains in just a month…
That beat the 4% Walmart recorded over that same time and was on par with what Target made…
However, UPS and FedEx were able to hold onto their profits past January – while Target and Walmart weren't that lucky.
That's why I'd rather go with one of these guys over the retailers any day of the week.
FedEx has been a star performer for the GorillaTrades portfolio and is still there for a reason…
I'm hoping it can match or surpass last years 8% price spike – as I love it when my subscribers put cash in their pocket. I'm just glad that they were able to get in a while ago at an incredibly low price, so they can potentially maximize their profit window.
But that's what happens when you're a member of GorillaTrades…
Often, you get to be there before the rest of the world even knows there's a profit opportunity.
I'd love for you to be a part of the next one…
But I also understand that GorillaTrades isn't for everybody. Some people like to do the grunt work for themselves – and coming from one grunt to another, there's nothing wrong with that!
Either way, you may want to look into grabbing some shares of either one of these companies…
Or maybe even one of the retailers! It's your choice…
I just wanted to make sure you were armed and ready before you went out there.
And may I be the first to wish you a Happy Holiday season!
Now…
Let the profits BEGIN!!
"I like to compare the holiday season with the way a child listens to a favorite story. The pleasure is in the familiar way the story begins, the anticipation of familiar turns it takes, the familiar moments of suspense, and the familiar climax and ending." – Fred Rogers