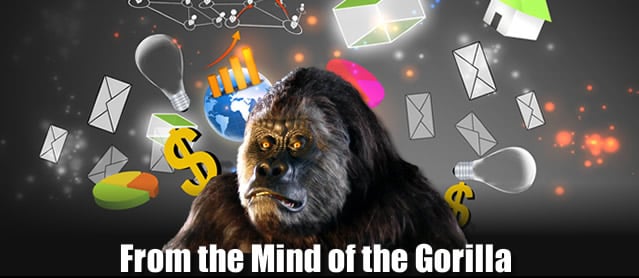 Are you ready?
After months of market uncertainty – a few recent developments may give worried and nervous investors hope for 2019.
The last half of 2018 wasn't easy, was it?
Well, maybe confusing would be a better description – because we had so much conflicting information – that it was hard to know when to buy, sell, or run for the hills…
But that's all about to change.
So, what happened that has Wall Street buzzing with activity and anticipation?
Well, the first thing that happened is that we got a better glimpse into the often shrouded world of the Chinese economy – and the view we got is very promising…
As the latest Chinese stock rush is giving investors hope that the lagging Chinese economy may be making a bit of a come back.
A recent surge in equities has turned the world's attention away from China's bond market – and has analysts around the world recommending that people invest in stocks rather than debt.
And calling it a rally is almost an understatement…
As Chinese equities have experienced an incredible climb since the start of 2019, which has seen almost $1 trillion invested throughout the countries' equities.
On the flip side…
China's bond market has barely moved.
And this may be just the beginning…
Because as confidence in Chinese stocks grows – the bond market may actually experience a bit of a pullback.
This is all very good…
And that's just HALF of the one-two combination of good news that investors have received over the past few days.
On Sunday, President Trump tweeted encouraging news…
"I am pleased to report that the U.S. has made substantial progress in our trade talks with China on important structural issues including intellectual property protection, technology transfer, agriculture, services, currency, and many other issues. As a result of these very productive talks, I will be delaying the U.S. increase in tariffs now scheduled for March 1. Assuming both sides make additional progress, we will be planning a Summit for President Xi and myself, at Mar-a-Lago, to conclude an agreement. A very good weekend for U.S. & China!"
This was the exact kind of news that Wall Street was looking for.
The best part is the fact that the President is delaying the additional tariff increases that were scheduled to take place.
This is huge…
Not only does it mean that the ice is obviously thawing between the U.S. and China – but it shows that things could actually be on the mend and we can hopefully get back to business as usual with our far eastern friends.
What's funny is – many people, including many of the talking heads on TV said that the President's trade war would be disastrous for America and was a huge mistake.
And now, it appears that may not be the case…
In fact, it may truly even things out between our two nations.
It's now clear that China is willing to even the gap with our trade surplus by boosting purchases of U.S. goods in the name of financial security and hopefully, a lasting financial "peace" between us.
This is incredible progress…
But we're far from the finish line.
There are a LOT of issues that still need to be addressed, but…
There's hope.
I've got to say – I'm very excited to see how this news affects data over the coming weeks and months…
Because that's all that really matters. The news… the rumors… those can, and do change at the drop of a hat – but data is what truly matters when it comes to true stock opportunities.
I knew when I started GorillaTrades that I was on to something good – as unlike most other trading services – my recommendations were built on facts…
Not hunches.
And it's worked wonderfully. The GorillaTrades system has helped give a lot of people the chance to make a LOT of money.
That's why I wanted to take a moment and invite you to come along with us for our next stock profit opportunity.
It's pretty easy – you get an email, you look at the information and decide whether you want to research it further, buy, or pass on the recommendation.
It's really that simple…
And I hope you take me up on my offer.
However, if you don't, I still think that the new developments in China are going to be something good going forward…
So, while it may not be time to pop the cork on the champagne just yet – it's definitely time to put it on ice.
Because we may all be celebrating our successes VERY soon!
"Observe good faith and justice toward all nations. Cultivate peace and harmony with all." – George Washington