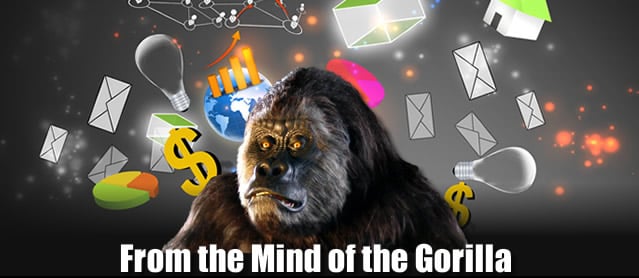 Have you been paying attention to the financial news lately?
Or more to the point…
Have you noticed one of the words being used a lot lately? I mean… other than any words dealing with the election?
If there's one word I've been hearing almost as much as "poll", "Trump" or "Hillary" – it would be one of the investing world's most favorite terms…
"Buyout."
Obviously, one of the biggest stories over the past few months has been the inevitable sale of the website that was once "King of the Internet" – Yahoo.
Yahoo used to be one of the big 3: AOL, Google and Yahoo – and up until a few years ago, they were still the most visited site on the internet…
But a lot has changed since 2013.
Yahoo has dropped to number 4 on the list (behind, Google, Facebook and YouTube, respectively) – which is sort of apropos, as Verizon has just put in a buyout offer of $4.83 Billion dollars for the search engine company.
Another big buyout right now? Tesla Motors and SolarCity…
It was just announced that a merger agreement between the two companies was reached after Elon Musk's company made an all-stock offer to the solar energy company at a $2.8 Billion price tag.
That's a lot of cheddar for a company that specializes in solar electricity – seeing as most experts agree that we're at least a decade out of it being a truly viable energy source.
But as I've often said…
In order to truly profit – you need to be ahead of the curve.
Also in the news?
The buyout of the Ultimate Fighting Championship from its parent company, Zuffa by a conglomerate of investors for another $4 Billion offer.
Buyout, buyout, buyout…
And these are just some of the stories making the rounds this summer season – which, may I add – has been one of the wonkiest summers I've ever witnessed.
The thing about buyouts is the fact that even the rumor of one can send share prices up double and even triple digits, quite literally, over night.
And as long as companies are still able to take advantage of low market interest rates to issue debt and borrow less – we are not likely to see any sign of slowing when it comes to buyouts!
That's why here at GorillaTrades, we're constantly searching for companies that could have this kind of profit potential – regardless of a buyout offer or rumor.
In fact, just earlier this year the GorillaTrades system identified Valspar (VAL) just before the buyout was announced – netting GorillaTrades subscribers a +31.5% profit in less than two months!
Our trading platform has often acted as a virtual cash register for many of our members – offering them money-making picks before the mainstream-investing world has even heard a whisper of them.
But you could bet dollars to donuts that if we come across a buyout opportunity – our members will be the first to know!
It's the best way we know to give our subscribers a chance at building true wealth.
"If the timing's right and the gods are with you, something special happens." – Rick Springfield