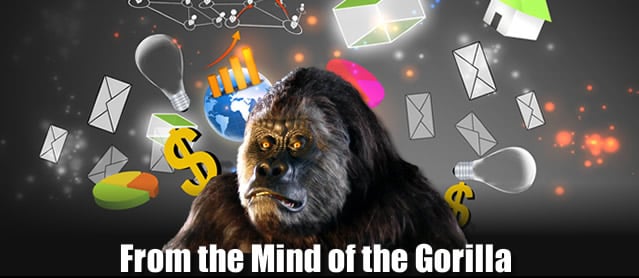 We told you.
When the majority of the experts on the boob tube were screaming "recession" like Chicken Little after the proverbial acorn hit her head…
We told you that it wasn't done and the market proved that recently with surges that made a lot of people look, for lack of a better word, dumb.
We saw a breakout…
And the reason (or reasons…) may not be what you think.
Hang on to your hats, folks…
Things are about to get REALLY interesting on Wall Street.
Now…
With everything going on in Washington, DC, you'd think that Wall Street would be holding its collective breath and would be afraid to act.
We've got impeachments, whistleblowers, and possibly corrupt presidential hopefuls; all of which could bring down the entire political system…
But there were a few things that have had an effect on stocks and they appear to be impervious to the chaos that seems to be going on in our nation's capital.
One of those things is the fact that while most of the financial world has been keeping their focus on China and the trade war…
Trump signed a trade deal with Japan that will go a long way toward helping the hurting heartland farmers.
And the deal is twofold…
As there's a digital aspect to it too.
It was a smart play for both countries and has helped boost optimism on Wall Street.
But that's not the only thing brewing up…
There's an even bigger fish that this administration is trying to land that could send our economy through the ROOF!
It seems that Wall Street is getting its wish…
As signs of progress between the US and China over trade negotiations sent stocks shooting up big last week – with some people claiming that it's nothing compared to the rally that's just around the corner.
Just the RUMOR of improving trade talks was enough to get investors excited, and the market reacted like it got hit with a nuclear missile…
The S&P shot up almost 2%…
The Dow leaped over 300 points…
And the NASDAQ jumped over 100 points.
All this movement happened after President Trump said the two countries have agreed to the terms of a new trade deal that could be signed as early as next month.
This was BIG…
But of course, this is far from a done deal. There are more than likely some issues that need to be resolved first – but the signs are there that'll it likely get done…
Especially because a signed trade deal with China would do a LOT to help bolster Trump's bid for reelection in the upcoming 2020 election.
Again, this doesn't mean it's a done deal, though…
There are some financial strategists who believe the details of the trade deal are just "too scarce to rethink forecasts" …
However, these same strategists are telling investors that they may need to start positioning themselves for a positive resolution to this whole, ugly affair.
One of these strategists has even gone on record, saying, "There is still a peace dividend to be earned after this week's moves. Geopolitics created a growth slump and sank asset prices and bond yields, so less uncertainty should drive a growth revival and market reversals, as long as valuations and positions do not already reflect positive outcomes."
This is good news…
And proves what we were saying was right all along: there are really VERY few signs that there is a looming recession on the horizon.
Of course, even if one WAS on its way…
GorillaTrades subscribers wouldn't care one iota, as the way our system works – whether the market is going up, down, or sideways – our trading matrix would still find those stocks that had the best chance to help make them money.
We don't care what China is doing…
We don't care what Japan is doing…
We don't care if Britain is… Brexiting.
We only care if the company has the right data points to push us into the black.
And you wouldn't believe just how often we're dead on the money.
I'd love to show you how it works…
But it's easier to show you by DOING rather than by telling – which is why I'm asking you to become a GorillaTrades subscriber.
Once you see how it works from the inside – you'll truly understand why we're one of the most prolific stock advisement services on the internet.
However, if you'd rather stay independent – we get it.
Regardless of what you choose – do yourself a favor and take a look at your portfolio…
It may be time to bring some risk back into it.
The market may be heating up and ready to rain down profits on all of us…
So, let's be READY!
"Each player must accept the cards life deals him or her: but once they are in hand, he or she alone must decide how to play the cards in order to win the game." – Voltaire