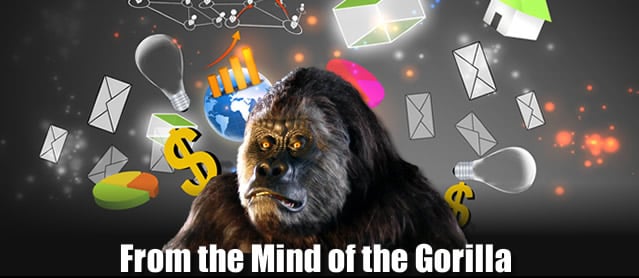 When it comes to the markets – my job is to look for stocks that have the potential to make money.
However, with COVID, inflation and all kinds of regulatory changes coming down the pike – the fact is – my job isn't getting any easier.
Throw into that equation the explosion of cryptocurrency – and you're looking at a recipe of a chaotic market atmosphere.
I'm not worried…
I know I'll still have the ability to help my people find potential profit opportunities – it's going to shake things up for a bit.
How do we know this?
Because even though Disney (DIS) fell short of its earnings expectations – the Mouse was STILL able to grow the company over the past quarter – but STILL got hammered by investors…
Giving us a preview of what's to come.
Which means we better pay attention to THIS trend – before we find ourselves behind the 8-ball.
Now, while Disney (DIS) isn't exactly a Wall Street darling – the stock has produced for investors over the past few years.
However, earnings season will show whether you're a man or a mouse (no pun intended) – and it seems that Disney is living up to Mickey's namesake…
As Disney's report and the reaction that followed is giving us a glimpse into the market that is on the horizon – and it's an ugly one.
However, before we get into that – let's look at Disney's numbers…
First, it fell short of its earnings-per-share estimate of $0.51 – coming in at just $0.37.
Secondly, it fell short of its total revenue estimate of $18.79 billion – coming in $260 million short at $18.53 billion.
However, with all that said, the company STILL grew it's revenue by 9% last quarter – which should be something to celebrate – but for Wall Street…
It's just not enough – and the stock got HAMMERED – dropping almost 10% over night.
However, if there is anything keeping them "in the game" is the growth potential of its streaming service, Disney+.
When looked at closely – Disney's streaming revenue grew 38% to reach $4.6 billion – which is STILL just a small part of the company's revenue – but has potential to be a HUGE part of its revenue pie.
Disney met its own estimates for subscriber adds – hitting its 2.1 million number – but like I said earlier…
Wall Street wanted more – an INSANE number – putting out 9.4 million on the table – even though Bob Chapek told the world that subs would be low due to COVID-driven content production delays.
Disney's new content list is PACKED – with releases from Marvel, Star Wars and Pixar are all expected to drop next quarter – meaning new subscribers will be coming soon.
But minus that miscommunication between Wall Street and Disney – the REST of the company's report was pretty dang good!
Now, all of Disney's theme parks are open – and as we move more and more away from pandemic numbers – attendance is going up…
Even all of Disney's cruise ships are out at sea – giving a huge boost to the company's revenue – with cruises bringing in 26% more money than last quarter.
So, why does Wall Street want us to think that Disney is dead in the water?
Why aren't the fat cats paying attention to the overall story?
Disney isn't falling short of ITS expectations – it's falling short of Wall Street's BLOATED expectations – and it just doesn't make sense.
When the CEO tells you 2.1 million you don't jump up and say, "No! 9.4 million!" – and that's what everybody goes with.
You're hearing these reset expectations from CEO Bob Chapek himself. Where is the disconnect here?
It makes you wonder if many of these analysts just really don't know what they're doing?
Disney missing its OWN earnings and revenue expectations – a smaller drop of about 2% to 4% seems justified – but 9% because it missed Wall Street's estimates?
It just seems LOONEY.
When it comes down to it, whether you own shares in Disney or not, you need to ask yourself this question: What could analysts possibly be looking at to come up with their otherworldly expectations?
When we see overreactions like this on a regular basis, it's clear that there is something MASSIVELY wrong with Wall Street's process at the moment – as these overreactions are getting more and more frequent.
Disney's overreaction won't be the last – but overall – we're probably going to see more of these rapid sell-offs and nonsensical rallies.
This may be our new normal…
Analysts can overestimate all they want – but the fact of the matter is – streaming isn't the end all, be all of business…
And Disney is JUST fine – and post-pandemic – they're only going to get better!
This is why I don't worry…
The GorillaTrades system doesn't CARE about Wall Street estimates – it doesn't care about rumor or conjecture – it only cares about REAL data.
We'd love to have you on board for the next round of recommendations – but understand that there are those that would rather do all the heavy lifting themselves…
However, if you're tired of spinning your wheels – give GorillaTrades a try!
Until next time…
"The flower that blooms in adversity is the rarest and most beautiful of all." – Walt Disney