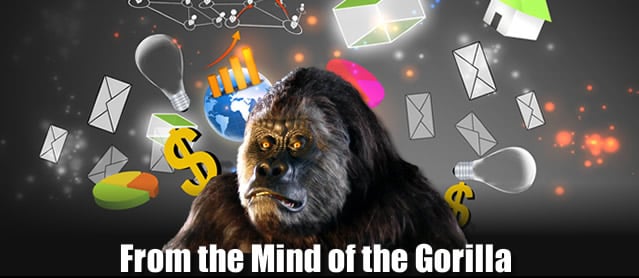 Elon Musk is an amazing innovator…
One of the internet's most famous billionaires, Elon Musk may have made himself as one of the founders of PayPal (PYPL)– but it's what he's done after selling the dotcom giant that has made him one of the world's most recognizable names.
Tesla cars, SpaceX, the LA underground transport system, and to top it all off – he recently just created a submarine to help the young Thai soccer team that was trapped in a submerged cave.
We can all agree that Elon's contribution to technology and humanitarian causes are something to be respected and even touted – there's no question he's an incredibly altruistic inventor.
But…
Is he a good businessman?
Sure, he's built a couple of billion dollar companies…
But, as the shot caller – is Elon Musk a good businessman?
Well, that depends…
From the outside looking in, one can't help but believe that he's got an incredible mind for business – PayPal and Tesla (TSLA) have both become household names and are constantly talked about on popular finance networks.
However, if you're a shareholder in Tesla – you may be a little worried.
Not because he's not good at making money…
It just seems that sometimes, his outside interests – like the LA commuter tunnel and SpaceX – take away from his job of making shareholders money.
And…
When he does take a swing – it's not like he's playing it safe, looking for a single or a double – no, when Elon steps up to bat, he swings for the fences!
For example, after getting both barrels from shareholders and the talking heads on television, Elon has made the decision that no matter what, Tesla must post a profit for the second half of 2018.
That's no short order…
The last time the company was profitable was way back in 2016 – and since then – the company has been running in the red.
You don't have to be a financial wizard (or mechanic) to know that running in the red isn't a good thing.
So, the decision he made for his electric car company to turn a profit may have been welcomed from a stockholder's perspective…
But it wasn't something his company was ready for. Keep in mind, the company was down to just $3 Billion in cash, a staggeringly low number for a company the size of Telsa.
That, coupled with the fact that his side projects come at a staggering price tag, doesn't help to boost investor confidence…
But he is Elon Musk.
And while he made an almost unreachable production goal for Tesla's newest models – the son of a gun has already reached it – as at the end of June, his company exceeded his 5,000-car production goal.
But here's the thing…
Producing 5,000 cars a week doesn't mean he's selling 5,000 cars a week! This is still money spent – not money made.
Think about this…
Tesla's market capitalization value is almost as much a General Motors' (GM) – while selling just 2.5% of the number of cars as GM does.
That's a glaring discrepancy.
So, was Elon's production goal the smartest way to go about the business of making money? To start spending the dwindling supply of cash you have?
Only time will tell…
One thing's for sure, it'll be a great comeback story if it happens.
I'm just glad that I'm not in Elon's shoes – while I can envy his wealth and brain power – I'm not sure I'd like to deal with that much pressure.
I'd rather not worry about production goals and the potential of bankruptcy…
Which is one of the big reasons that I created the GorillaTrades system?
It takes the pressure off the investor. The bottom line is that data is data – it's not hard to make a decision based on hard numbers – but it is hard to speculate how many people are going to buy your expensive electric car.
The GorillaTrades system is fairly simple – find the stocks that have the best upward movement potential based on their technical strength.
I'd love to show you how it works – but I can only show you that if you become a subscriber.
Of course, I understand if you'd rather keep going on your own – but if you find yourself missing the mark – just know, we're always here for you.
Either way, I'd follow the Tesla story…
Things could get REAL interesting, REAL soon.
"Some people dream of success, while other people get up every morning and make it happen." – Wayne Huizenga