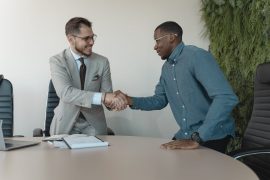 A stockbroker serves as an intermediary between you and the stock exchange. But a good stockbroker does more than simply execute your stock orders. Choosing a stockbroker is an important decision since these professionals can also serve as financial advisors, guiding you as you make investment decisions.
This guide will tell you how to choose a broker and help you consider your financial goals and whether to pursue an online or in-person brokerage service.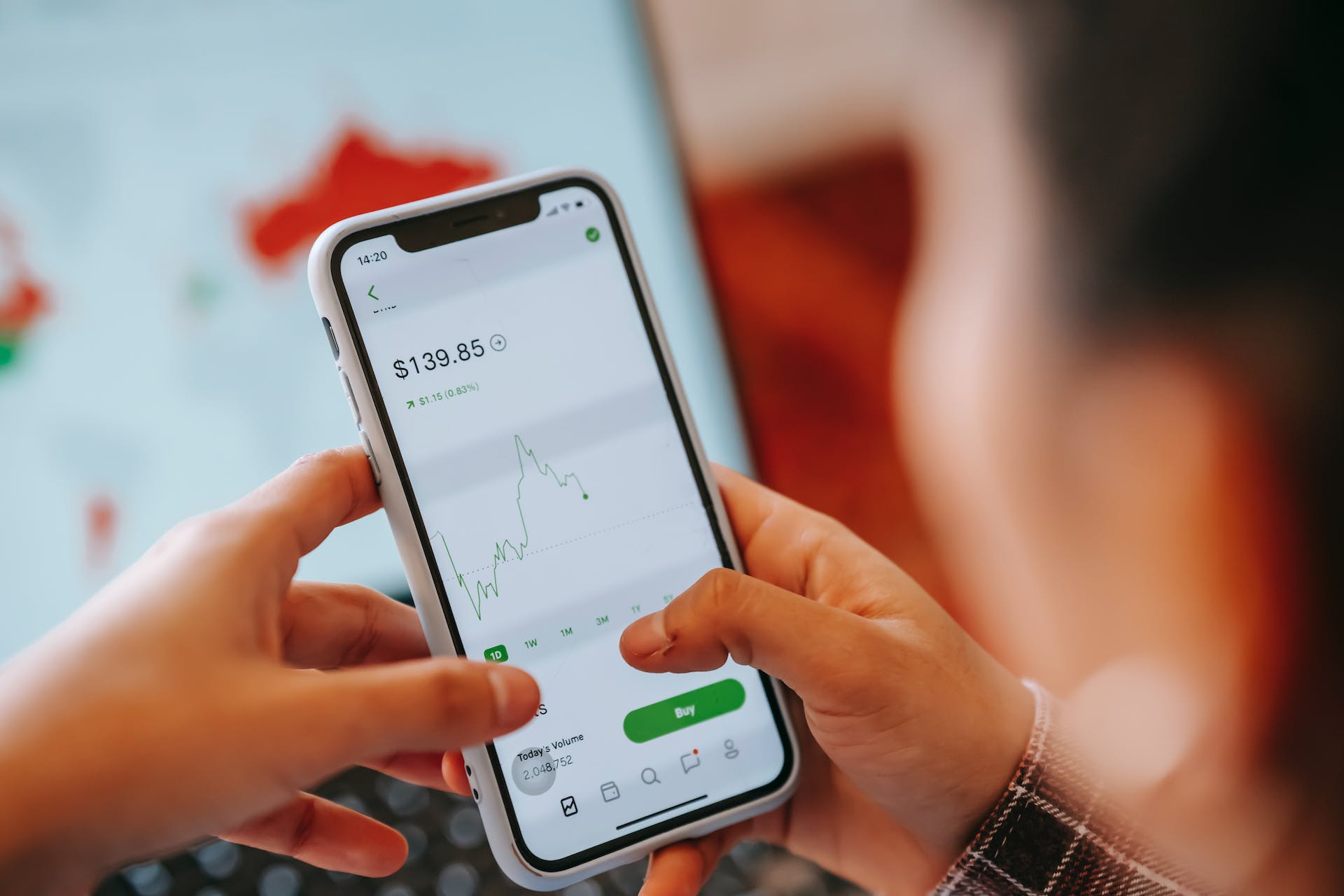 Choosing a Stockbroker: What Are My Options?
Brokerage services come in several forms. The most common types of brokers include the following:
Full-Service Brokers
A full-service broker can provide personalized recommendations and guidance. Some can also actively manage your stock portfolio, making decisions to maximize your earnings. These services usually come with a higher price tag, though the guidance and support may be beneficial for new investors.
Discount Brokers
A discount broker simply facilitates your investment decisions and usually does little more than execute stock orders. Some brokerage firms allow you to use a discount broker but also provide the option to solicit advice on an as-needed basis.
Online Brokers (Robo-Advisors)
Online brokers can be a blend of full-service brokers and discount services. Many robo-advisors are nothing more than automated trading platforms, relying on algorithms to manage your portfolio.
Robo-advisors have gained enormous popularity in recent years, managing nearly $1 trillion in America's wealth.
How to Choose a Stockbroker
Learning how to choose a broker isn't overly complicated, but you'll need to consider multiple factors before landing on the right one. While it's possible to have more than one broker, you'll get the most from your investments by choosing a stockbroker that fits your needs from the beginning.
Here are some questions to ask when seeking a broker appropriate for your trading goals.
What Is Your Experience Level?
First, how much investing experience do you already have? If your answer is "not much," you may want to consider a full-service broker that can give you expert advice and guidance or even actively manage your portfolio to maximize your earnings.
If, on the other hand, you have prior investing experience, you might consider a more affordable brokerage platform or even an online broker. You can perform research on your own and simply execute your trades through the brokerage platform.
What Are Your Investing Goals?
Your personal goals are enormously important when choosing a broker. Are you aiming to build a long-term growth portfolio to save for retirement, or are you hoping to develop your day-trading skills for quick turnarounds?
For example, if your stock portfolio is primarily a retirement vehicle, you might consider a broker who can actively manage your assets, tweaking and adjusting your portfolio according to your risk tolerance level. Day traders, meanwhile, might look for brokers who can help them gain experience and hone their skills.
What Investing Options Does the Broker Provide?
Investing is about more than just buying stocks. Investors might look for brokers that offer a wider range of investment options, such as:
Treasury bonds
Mutual funds
Index funds
Exchange-traded funds (ETFs)
Retirement accounts (e.g., traditional and Roth IRAs)
Education Savings Accounts (ESAs)
If you already have a retirement account, for example, you may need to determine whether you can roll your account into a new one.
Business owners might also consider a broker that allows them to administer benefits like a 401(k) to their employees or can assist with an individual IRA/401(k) for solo entrepreneurs.
What Credentials Does the Broker Have?
To sell stocks, bonds, and ETFs, brokers must pass the Securities Industry Essentials (SIE) Exam (if they entered the profession after 2018) in addition to the Series 7 General Securities Representative Qualification Exam.
Look for brokers who are members of the Financial Industry Regulatory Authority (FINRA). Most brokers will advertise this qualification on their websites, but you can also look them up on FINRA's BrokerCheck.
They should also be a member of the Securities Investor Protection Corporation (SIPC), which means they'll offer certain minimum insurance protections for investors. Again, brokers typically advertise this; if they don't, you can verify their membership through the SIPC website.
How Much Does the Broker Charge?
Cost is usually a major factor when choosing a stockbroker. The easiest way to compare brokers is by comparing the cost per trade, though you'll also need to measure the total cost of working with a broker.
For instance, some brokers charge withdrawal fees or even prohibit withdrawals if your investment account drops below a certain minimum. On that note, your broker may require a minimum investment amount, which can be anywhere from a few hundred to thousands of dollars.
When possible, look for zero-commission stockbrokers. These are commonly found in online platforms, allowing you to make trades without paying fees for most stocks and ETFs. Avoid brokers with complex fee structures or ones you don't fully understand.
What Other Resources Does the Broker Offer?
It helps to choose a broker that offers additional resources, such as stock research tools or educational tutorials.
Many online platforms offer "paper trades," which allow users to practice their trading strategy without using actual money. That's not just good for new investors — it's also a great way for seasoned veterans to refine their skills to maximize their earnings.
As noted, some investors may be looking for brokers that actively manage their stock portfolios, while others might prefer to handle their own investments. Select online platforms provide automated support and also allow users to solicit professional guidance upon request.
Does the Broker Offer Ethical Investment Options?
Many investors want to learn how to choose a stockbroker that aligns with their values. If you care about supporting sustainability, you might invest in companies that pursue Environmental, Sustainable Governance (ESG) initiatives.
That also means you'll want to find a broker who specializes in ESG stocks. The right broker will let you match your values to your investments.
Is the Brokerage Platform Safe and Easy to Use?
If you decide to use an online broker, you'll want to ensure that the interface is intuitive and easy to navigate. After all, if it takes 10 steps to execute a trade, you may find the platform too complex to be useful.
At the same time, you'll want to choose an online platform that keeps your data secure. Look for those that offer two-factor authentication, which adds a secondary layer of protection to your username and password.
What Is the Broker's Track Record?
Online reviews can be worth their weight in gold when it comes to choosing a broker. Many brokers even use reviews and testimonials as part of their marketing strategy.
Take the time to read up on what other customers have experienced when working with this broker. These reviews can provide a clue as to how well the broker's offerings will align with your unique investment goals.
What Kind of Customer Service Does the Broker Provide?
Customer support can come in many forms. But even if you don't need a broker to actively manage your portfolio, you may still need to get in touch with them via email, telephone, or a web-based chat feature.
This is where in-person brokers can go the extra mile in providing a personal touch. But on the other hand, online brokers can often provide 24/7 support through their websites.
The most important thing is to choose a broker you can count on when you have questions or concerns.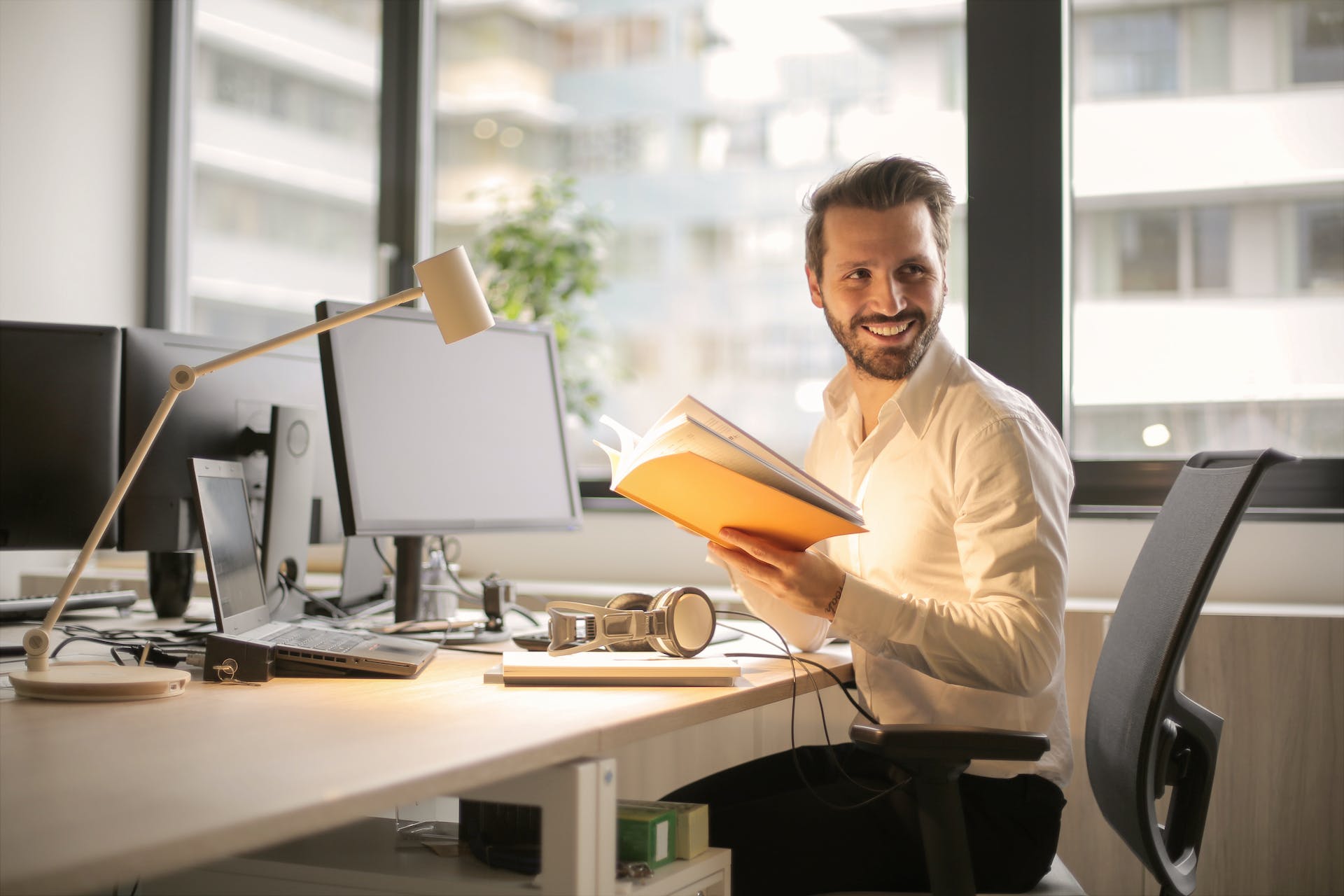 Your Next Stock Pick Starts Here
Gorilla Trades offers members a robust library of stock research tools and educational resources. We're committed to making you a better investor.
Sign up for a free trial today and you'll receive 30 days of stock picks on us.