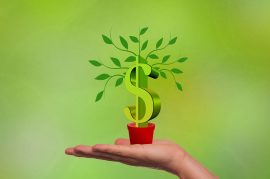 With the number of stock-picking services in the market finding the right one for you can be a challenge, especially if you're a rookie. With Gorilla Trades' excellent track record and with over 20 years of experience, you know that you're in good hands once you sign-up with them and see the results for yourself! If you're wondering what Gorilla Trades can offer you, then here are some of the things you can expect:
Reliable Stock PickingService
In the past two decades, Gorilla Trades has been consistently serving its clients worldwide. Its proven and market-tested stock-picking system has allowed thousands of people worldwide to make smarter investing decisions, which resulted in success after success. The reason behind why Gorilla Trades has been so successful all these years is because of how structured our service is.Our trading strategy relies heavily on our stock-picking system, which is based on the 14 technical parameters found in stocks which showed compelling ascending patterns.
Once the stocks explode above this pattern, they are triggered for buying. They also guide you every step of the way. Gorilla Trades will update you regularly on stock picks that are observed to have explosive potential. With every stock pick that we publish and recommend, our system will automatically provide you with entry levels, target prices, and a stop-loss level. Each stock will also be rated according to its risk-to-return expectancy and volatility. Also, you can wait until an explosion is endorsed before you start buying.
Gorilla Trades is a risk-controlled system. This means that we will set trailing stop losses for every trade we recommend, which helps limit losses to less than 7% for most of the trades.
Daily Stock Picks
Gorilla Trades will provide you with daily stock picks that come with specific instructions on how to execute each trade. You will be given entry and exit points, like targets and stop-losses, together with a chart that illustrates each stock's current activity. Because we take out the guesswork out of the equation, you will also be provided with specific, detailed instructions on precisely when to buy and precisely when to sell.
Twice-daily Emails with Updates on Explosive Stocks
To keep you updated about the market, Gorilla Trades will send out two emailseach day. The first email will state how the general market is doing during the day and features the stocks which have provoked entry or exit points. The nightly emails contain a summary of the week's activities and the present status of the Gorilla Trades' portfolio. It will also state the stock picks which have been stopped over the week. Most importantly, Gorilla Trades will discuss in detail the trends and news that carved the vast market. If you're an investor who does their analysis on Gorilla Trades' stock pick, then this can be useful.
Market Update Through Email
Aside from providing you with information regarding how Gorilla Trades stock picks are doing compared to the overall market, you will also be given a market update via email where they will discuss the factors affecting the stock market during midday.
Nightly Newsletter
Our nightly newsletters will provide you with an in-depth analysis of the stock market's actions for the day. The goal of the nightly newsletter is to help you build a deeper understanding of the market through engaging concepts and examples. They're also unbiased to any advertisers, politics, or networks, so you can trust it.
Real-Time Market Alerts Through Text
As a Gorilla Trades subscriber,you will be notified through text every time a stock enters into the portfolio, stops out of the portfolio, or if a stock has achieved its target price.
Past Stock Picks Data from 2003 till Present
You can also access Gorilla Trades' historical stock pick data from 2003 onwards. This will help you see the trends for every stock pick that they have recommended and come up with your analysis regarding the information.
Weekly Option Picks and Sporadic Small Cap Stock Picks and Short Picks
One of the many perks as a subscriber is Gorilla Trades' weekly stock picks, occasional small-cap stock picks, and short picks. Gorilla Trades will provide you with picks for small-cap stocks with prices less than $5. Usually, there are only a few per year, so these picks have limited value for most traders.
Every weekly option pick contains precise guidelines on how to accomplish a trade as recommended, including the optimal price at which to buy and sell each call, the proposed number of contracts, and more.
Short picks are a bonus from the Gorilla. This only happens when the market permits or when the system has recognized a stock that has a potential for technical problems and is likely to decline in price compared to the amount of the potential risk taken.
30-Day Free Trial
Once you sign up with their 30-day free trial, you will see for yourself the benefits that Gorilla Trades can offer you. Sign-up with us today for free! No strings attached! At Gorilla Trades, we aim to continue to be the no.1 stock-picking service worldwide. Visit our website for more info or try our 30-day free trial!