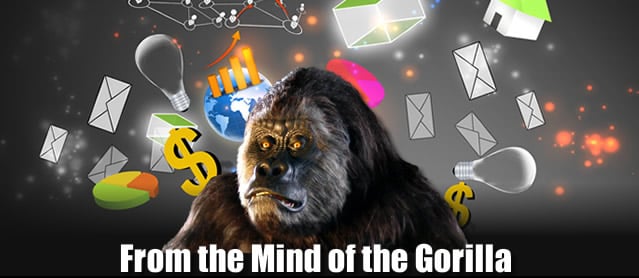 What's better than a BILLION dollars?
Well, we could get philosophical if we wanted to – but I've got a better answer. How about…
One TRILLION dollars…
If you read that in the voice of Dr. Evil from the Austin Powers movies – then not only does that mean that I did my job – but also that you have seen the right kinds of movies, because it's important to have a sense of humor in the investment world.
It's hard to imagine a trillion dollars outside of America's national debt woes…
But we better get more familiar with it as Apple – one of the World's biggest names may be on target to become the very FIRST Trillion dollar company.
Many leading financial correspondents have made a strong case for why this monumental event could be on its way sooner rather than later…
And since the company's market cap is sitting at just over $700 Billion – it's not difficult to imagine how it could happen in 2017.
However, a few things need to happen in order for that to occur…
One of which being the unveiling of the iPhone 8.
Now, we're not just talking about a new phone that's comparable to what's out now…
No, the new iPhone has to rock our socks off. It can't be just an updated rehashing of their latest version – it has to go out of its way to bring us to that next step of smart technology.
Now, rumors are swirling about what the iPhone 8 may hold – we've heard everything from full frontal digital display, to facial recognition – but what's most important is that Apple figures out a way for their next phone to be far and above anything that it or its competitors have done before.
We shall see.
However, the iPhone 8 can't be their only big happening if Apple wants to be the first Trillion dollar company…
It may also need to think about acquiring another company that can take the Apple brand to the next level.
In 2014, Apple paid a whopping $3 Billion for headphone company Beats – making former gangster rapper, Dr. Dre, an overnight Billionaire.
And while this was an incredible play – it's been a few years since Apple has considered any other acquisitions of this magnitude.
What Apple needs is something that puts it in a different league than the rest of the computer companies – rumors of an Apple Smart Car have been heard being whispered around Cupertino for the past couple of years – but whatever it goes after, it will likely be something big.
And if Apple REALLY wants to hit that Trillion dollar number – it's going to have to come out with a new product.
Everybody thought the Apple Watch was going to change the world – and while it was innovative – it never really took off like Apple hoped it would.
So Apple needs something big to shake up the world again…
Could it be a Smart Car? Maybe…
But it need something that'll get the world jazzed again – like how the iPod changed everything before it.
The question is: can it?
Seriously, how many other innovations can Apple create? What's next that also has the ability to take the world to a whole different level?
No one knows for certain just yet…
But I'd bet dollars to donuts that Apple is already working on it!
You may want to take another look at its stock – if you don't already own any…
It may pay you dividends (pun intended) down the road!
"Once you have an innovation culture, even those who are not scientists or engineers – poets, actors, journalists – they, as communities, embrace the meaning of what it is to be scientifically literate. They embrace the concept of an innovation culture. They vote in ways that promote it. They don't fight science and they don't fight technology." – Neil deGrasse Tyson