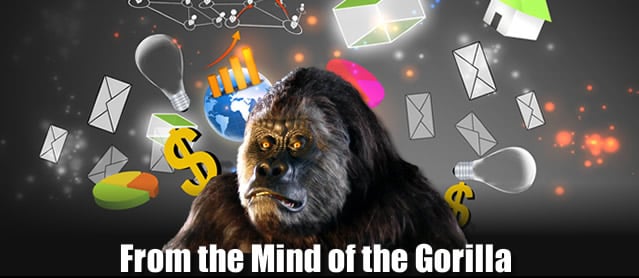 We've talked a lot about this current bull market, how long it haslasted, and how much longer it's going to last, but there's one thing for sure that I can guarantee you, right now…
Eventually this bull market will run out of steam and give way to a bear.
This is just a fact. These things are cyclical…
The bear market will come, and the only thing worse than the bear itself is the prospect of being one of those who get caught unprepared.
You should have a plan – an exit strategy – something to do to protect your money if you even get a whiff of said bear…
And I've got three companies for you to put into your portfolio now that can have you ready to profit when this happens…
Now, as I said, you could put these companies into your portfolio now – but the problem with doing that is you may end up paying a premium.
If you don't mind spending a little extra moolah to make sure your future is secure when our current bull hits a tree – be my guest…
But if you really want to get the most bang for your buck – you may want to wait until the bloodbath is over.
Wait for the time when these stocks drop to their lowest point – and trust me, they will fall – which will give you the chance to then scoop them up at a fraction of what you may pay for them now.
But…
Make no mistake – you need to consider grabbing one or all of these companies if you want to ensure you're not left in the gutter.
The thing you need to think about when coming up with your bear market survival strategy – are the type of stocks that thrive in this kind of economic climate.
Well, one of the things that makes the most sense is to buy stocks of companies that bring value to their customers.
What I mean by this is – during a bear market – people tend to have less discretionary funds to play with and they like to stretch their dollar as far as it can go.
There are literally hundreds of companies out there that could definitely help to keep you afloat during a rough patch – but we're only going to focus on three for now.
First, current GorillaPick, McDonald's (MCD)…
Mickey D's – the fast food titan has over 36,000 restaurants, in over 100 countries around the world.
Which is good – when you consider that one of the things people spend less money on during a recession is eating out…
But McDonald's gives them a cheap alternative and allows them to get a treat that doesn't empty the wallet.
You want to see something amazing?
Look at its chart over the past five years…
After seeing how incredibly is has performed – look at how attractive its chart looks going all the way back to the beginning – it looks like a ramp Evel Knievel would use to jump the fountain at Caesars Palace!
It is practically recession-proof.
Next on our list is the king of bulk buying, Costco (COST).
Costco is the perfect stock and company for a recession…
With people needing to save money – they'll eat out less (except for McDonald's) – but they still won't want to give up high-quality food all together, and Costco gives them the chance to still get that quality food – but at a cheaper price due to the fact that they need to buy in bulk.
And in an age when many retailers are struggling due to the rise of current GorillaPick, Amazon (AMZN) – Costco has been able to sustain consistent growth.
If people are going to leave the house to buy something – they want it to be worth their while – and the bulk savings Costco offers makes it ALMOST as easy as Amazon.
The best part is – Costco's bottom line should only go UP through a recession as more people will want to join the club in order to save…
And seeing as almost ALL of Costco's profits come from its membership fees – the fact that renewals have held at about 90% is a good indication that there can be even more cash on itshorizon.
Which brings us to our last bear market survival stock…
Dollar Tree (DLTR).
Dollar Tree is the quintessential bear market stock – as regardless of a bear or a bull – Dollar Tree appeals to those of lower income and the thrifty alike.
During a recession – people want to keep their spending down to a minimum, even those who are used to shopping at higher-end stores – but Dollar Tree seems to be the one store that attracts all walks of life.
The deals are just too good.
The best part about Dollar Tree?
Analysts believe the company's growth will still hold steady at a lofty 13.4% per year over the next 5 years.
Dollar Tree could be the one company you consider getting into now or later…
As move towards a bear market, coupled with its predicted growth, may be just the thing needed to push the stock back to its previous highs and perhaps beyond.
But you may want to consider getting a piece of all of these now…
As I said, it's your call.
We don't worry about bears or bulls here at GorillaTrades – we know that our system works regardless of the economic climate…
If you'd like to get a look behind the velvet rope – please consider becoming a subscriber today.
But…
Regardless of what you decide – you may want to give these companies a good hard look. They could be the difference between your success or failure in the next bear market.
"The past guarantees you nothing in the future if the rules change." – Joel A. Barker