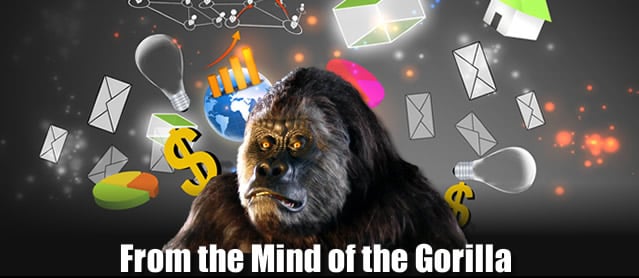 When online trading platform, Robinhood (HOOD) made the announcement that it was going public – a lot of people raised an eyebrow.
It just seemed weird for a trading platform to go public…
As many saw it as a sort of conflict of interest – as users of Robinhood might feel "forced" to buy shares in order to continue doing business on the easy-to-use app.
That may have what kept a lot of buyers away from the company's IPO…
However, that was then – NOW it seems to be a different story, as just a few days after debuting on the NASDAQ – investors started gobbling up shares like the Sheriff of Nottingham gobbled up taxes.
So, it begs the question…
Is Robinhood worth the buy?
That's really the question about any stock, isn't it?
Is it worth the buy (or to put it another way… risk)?
If we knew this answer for any stock – we'd be ahead of the game – but since it's impossible to know the future…
Are there mechanisms in motion that will make Robinhood stock profitable in both the long and short run?
Well, let's talk about what we know about Robinhood…
What we know right off the bat is the fact that the company's entire existence solely depends on retail investor sentiment.
If retail investors don't like Robinhood, they don't use Robinhood – and then Robinhood has no money. It's that simple math – and really just touches on that "conflict of interest" I mentioned earlier…
This stock may be the darling of those that use its platform…
But some don't – really don't like the stock.
Which is most likely the reason why that initial retail investor sentiment has been pretty non-existent – this is something apparent when you check some of the more prominent stock message boards.
On one of the biggest – WallStreetBets (WSB) a post that was posted during Robinhood's IPO (but has since been removed) said: "Is it me or does anyone else get pleasure from watching Robinhood's stock burn to the ground?"
The comments after were of the same sentiment – as a lot of today's younger traders – saw what they did during the height of the whole MEME stock surge of companies like GameStop (GME) and AMC Theaters (AMC).
This generation takes things very personally…
Which is why everybody was stunned when Robinhood's stock was halted during premarket training on August 4th – after prices started surging – and premarket shares were going for 65% above the IPO.
Things settled and it went on to open at about 30% higher…
But that initial surge got a lot of people wondering: Why is Robinhood surging when it seems to be a pariah amongst the younger traders?
Was this all a ploy to get people to stay way?
If you were to listen to the story that mainstream financial media is putting out there – the surge was due by a BIG investment by ARK investments – who $4.2 million buy in triggered some excitement for Robinhood.
Well, here's the narrative that the financial media is selling you right now: ARK Investments, which is run by popular tech investor Cathie Wood, took a $4.2 million stake in HOOD — about 89,622 shares for those counting.
That single investment (ARK Investments is headed by one of today's most influential tech investors, Cathie Wood) reignited (or ignited) faith in the company – and we watched as those same people who were putting the company down – were now putting the company over.
This retail boom was exactly what Robinhood needed…
Giving the company the Hollywood ending it deserves, right?
Well, not exactly…
What we saw actually happen after ARK bought a $4.2 million stake in Robinhood – it pushed the stock back above its IPO price of $38.
This break back above $38 was what was the most likely culprit for the surge – and investors decided to go in – just not as big as many hoped.
We can tell this because Robinhood's trading volume was nothing to write home about on Tuesday…
So, if the "Cathie Wood inspires retail investors" narrative were true, you'd see much higher trading volume than what we actually got.
That push above $38 got people edging in – and once the price of HOOD broke $40 – the technical investors made their move and pushed the stock through the roof.

These facts tells us the Robinhood rally isn't really due to a change in investor sentiment – it's simply a rally that started by Cathie Wood and ARK.
So, I would say, enter into Robinhood at your own risk…
Just know that what you're seeing right now – isn't "real" – it's just sort of a spurt due to one firm's move.
So, tread lightly…
It's stories like this that make me glad that subscribers to GorillaTrades don't get stocks pushed on them based on rumors. If we put a pick out – it's because the data we look for in a company triggered the GT system – and we know we're primed for some potential profits.
We'd love to have you along for the next round – but do understand if you'd rather do the heavy lifting yourself…
Just know we're here if you ever need us.
Until then, if you were thinking of jumping into Robinhood – give it a real good look before pulling that trigger…
You don't want to get caught with your pants down!
"If you hype something and it succeeds, you're a genius – it wasn't a hype. If you hype it and it fails, then it was just a hype." – Neil Bogart