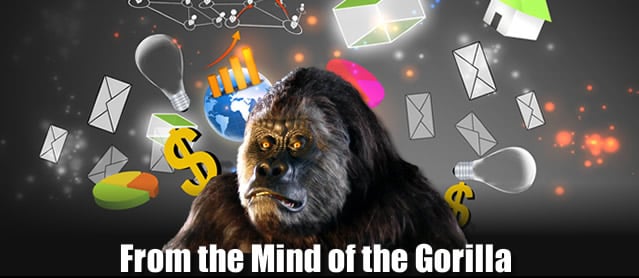 Generation Z…
Have you been paying attention to what kids who were born after 1996 are doing? If not, maybe you should…
Because, believe it or not, the generation that dictates the trends in the market isn't the generation with the most money – but instead – it has traditionally been the YOUNGEST that runs the show.
So, those of us that are, *ahem, a little more… seasoned, that are trying to figure out what will be the next "IT" investment opportunity…
Would be smart to follow one of those kids around for a day or two and figure out which brands American teens are buying up.
You probably won't believe where these kids are putting their money…
Now, not everybody has access to a Gen Z'er…
So it may not be easy to follow these teenage economy-drivers around without looking like a total creep.
That said, we should count ourselves lucky for those who will put themselves in the line of fire on our behalf – and Piper Jaffrey did exactly that when they recently surveyed 9,500 of these consumers…
In order to figure out what brands they are buying – the foods they are eating, what their drink of choice is, what they do in their free time, etc. – and they've given us some insight into the kinds of brands and stocks that are benefiting the most from their young dollars.
First, let's start with the most obvious…
What would you think would be the biggest brand that this generation has been practically conditioned to give their money to?
If you said, "McDonalds" (MCD), you're a few generations off…
No, the brand that has been one of the biggest to benefit from Gen Z is coffee giant, Starbucks (SBUX).
Get this, over 23% of Gen Z's money goes to food – with a HUGE chunk of that cash going to chicken sandwich king, Chick-Fil-A…
But since the restaurant chain is private and will probably NEVER go public, we'll have to move to the next company on the list: Starbucks.
Starbucks is as close a second to any other brand, with 11% market share among upper-income teens and 10% share among average-income teens – which means they're buying up frappuccinos almost as fast as chicken sandwiches.
And makes sense why the stock almost DOUBLED since June of 2018.
You know who is ranked 3rd behind Chick-fil-A and Starbucks?
Current GorillaPick, Chipotle Mexican Grill (CMG).
Chipotle may rank 3rd on the food list – but it's the number ONE Hispanic food for Gen Z.
In fact, the stock is up almost 98% on the year…
It has almost DOUBLED in price since March of 2018.
Adding these two brands to your portfolio may be enough to bring your trading into the 21st Century – but there are a few more brands that could be making you money for some years to come.
What do you know about Athleisure?
Athleisure is the newest trend in fashion, in which the clothes designed for working out are now being worn in other settings – like the workplace, school, or other casual gatherings.
And one of the leaders is current GorillaPick, Lululemon (LULU).
Lululemon is one of Gen Z's go-to clothing brands – especially for women – and it has brought the company to prominence with those that neither work out nor do yoga…
So much so, that the company has jumped close to 68% this year on its popularity…
And, since January of 2018 – the stock's price has MORE than doubled in value.
Man…
It seems like 2018 was the year that Gen Z started flexing its earnings muscle – as it was in that year that all of these companies seemed to start a ride that hasn't really stopped.
Like Netflix (NFLX) – Netflix may have hit its peak in the short-term, but since December of 2017 to June of 2018 – the stock has almost TRIPLED in price.
That's HUGE…
But Netflix is about to get a LOT of competition from other video streaming services like Disney (DIS), which has some investors thinking it may be on its way down.
Either way, you're starting to get a picture of which direction Gen Z is headed – food, clothing, and entertainment seem to be at the top of their lists for now.
That's not too hard to follow…
That being the case – you may want to start paying a LOT more attention to what the young whippersnappers are doing these days – as it could mean the difference between making a little and making a LOT of money.
Besides…
It's good to keep an eye on the youth – it can help keep US young too.
So, that said…
Good luck!
Though, I hope I don't see any of you on a skateboard any time soon.
"Youth is happy because it has the capacity to see beauty. Anyone who keeps the ability to see beauty never grows old." ― Franz Kafka