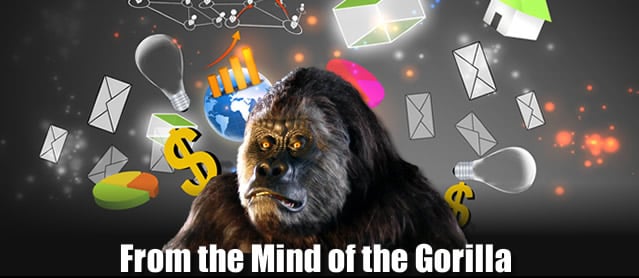 Well…
What a strange trip it's been, eh?
2020 was something – but as we move into the end of the first month of 2021 – it seemed like this year is just going to be more of the same.
However, with a new president now sitting in the White House – many people are looking to breathe new energy into their lives – and that goes double for their portfolios.
If we're going to commit to anything this year – let it be the recovery of our breath and our wealth – as we move forward into 2021.
With the vaccine rolling out – it seems people are finally starting to unclench – and when you couple that with the promise of spring just around the corner…
You have a recipe for optimism.
However, when it comes to investment, if you want optimism – go see your spiritual guide…
We want winners!! And 2021 is shaping up pretty good for these TWO stocks to have a nice recovery of their own and potentially give early investors a check in the "W" column.
Like I said, there seems to be an easing in the general population when it comes to the pandemic…
And with people being holed up for almost a year – people are going to chomping at the bit to go somewhere else.
Maybe somewhere warm – or at least more OPEN so they get a reprieve from their isolation – especially as restrictions begin to loosen.
Which is why one of the reasons that I think Boeing(BA) will have a MUCH better 2021 than it did in the year that will not be named.
The airline industry looks ready to bounce back in 2021…
And that means GOOD things for Boeing as many of those airlines will need to retool and repair all of those grounded planes – and in some cases, have to order new aircraft once travel gets cranking again.
Which is why betting on Boeing could be a smart move.
Combine that with the flights of their much maligned 737 MAX starting again and the fact that the federal government is about to drop $740.5 billion in defense spending – of which Boeing is sure to get a healthy chunk of.
Not only that – for the stock itself – many analysts are calling for a 33% jump in revenue 2021 and earnings increase of more the $4 a share…
And knowing that the stock lost almost $10 per share in 2020 – the potential for gains could be GIGANTIC.
So it could be a great addition to your portfolio.
The second stock that I think is going to have a big 2021…
Disney (DIS).
Now, this is based a lot on what Disney has been able to do with its streaming platform – Disney+ – as it has a lot of plans for a lot of content that a lot of people want to see.
Disney may have been a little late to the table when it comes to streaming – but it's doing it right and it's already gaining on Netflix (NFLX).
Some 100 new shows and movies are on the way, with 80% of those heading straight to Disney+ – with the biggest winner being its new Star Wars series and movies – as the success of and the excitement over The Mandalorian series was just what this fledgling streaming platform needed.
Add on top of that that it has the new Marvel series and movies…
And new Pixar shorts and movies – and you're looking at the proverbial gold mine when it comes to bringing in new and more subscribers.
There's so much content coming…
That analysts and subscribers didn't even balk an inch when the company said it would be raising prices by a buck – as opposed to Netflix – that even whispers a price increasing and the stock looses value.
But that's not the kicker or why I see a return of the Mouse in 2021…
No, what really should get people fired up is the fact that Disney is still the world designated Happiest Place on Earth…
When travel opens back up – Disney attendance in their parks and on their cruises is sure to shoot through the roof!
If you don't think people aren't dreaming of a get-away to Orlando to ride the rides and take pictures with their favorite characters…
Then you've probably never been or live outside of Florida and California.
The reopening of the nation will bring people in DROVES back to Orlando and Anaheim for a fun and hopefully relaxing time where people can create new and happy memories…
Which is why I see big things for Disney as much as I do for Boeing.
Of course, while there is some hard data behind this – it's pure speculation on the part of the Gorilla.
Which is the OPPOSITE of what GorillaTrades actually does.
My system uses hard data that more or less pinpoints when a certain stock is going to make an upward move…
And it's important to take ALL speculation out of it.
I can't really explain how it works without showing you – which is why I urge you to consider returning to GorillaTrades today.
However, I know that "joining" isn't for everybody – and respect those that have it all under control…
Just know we're here if you need us.
That said, do yourself a favor and take a look at Disney and Boeing – they could help you make some $$$ in 2021!
"The era we are living in today is a dream of coming true." – Walt Disney