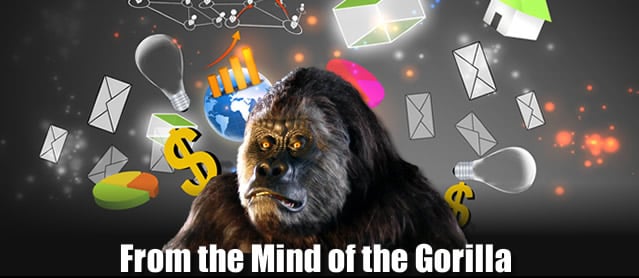 Look, for some of us – it's time to face the facts…
Oil and coal are going the way of the dodo bird.
Yes, we need them now – but as we move forward, more and more, they're going to be needed less and less as they are abandoned for cleaner and more efficient energy sources.
That said…
There's really nothing more efficient than fossil fuels – but renewables are catching up – and sooner, rather than later, they'll be just as efficient as oil and coal ever were.
It all comes down to one thing: energy storage.
And one company may hold the key to unlocking that sealed door.
Make no mistake…
The future of energy is based on the capacity to store it.
It's one of those industry's that most investors don't even think about – but the truth is that energy storage will be one of the biggest – if not the biggest – profit opportunities throughout the 21st Century.
As we speak – there's a paradigm shift happening as renewables gain more and more ground on fossil fuels…
In fact, there's a quiet war happening between the two.
As I said, as of this moment, oil and other fossil fuels are more efficient than renewables – due to their storage ability.
But the fact is – fossil fuels are a big part of the problem with our degrading environment – and it's time for a change. The problem?
The technology just doesn't exist for the energy generated by renewables to be stored – which is why companies like Tesla (TSLA) are working on better batteries to help solve this problem.
And while these may be inferior to fossil fuels – and even less efficient than Hydrogen – the fact is that batteries seem to be the accepted future of energy…
So, companies are focusing on building better ones.
With batteries labeled the future – at least until someone comes up with a miracle method for storing power – there's only one solution…
Lithium-ion-based batteries.
We all know how important lithium is to the new EV revolution. Almost every single electric car uses these batteries…
And with the EV industry growing by leaps and bounds, the demand for lithium is at a steady red line – and it's about rev up even higher – as analysts are saying that demand for the element will soar 600% over the next 4 years.
So, where are we going to get all that lithium to meet a growing demand?
Enter Albemarle (ALB) – the world's number ONE lithium producer.
Prior to the pandemic, this chemical company averaged about 10% revenue growth per year – but like most company's during 2020 – the shutdowns took a huge chunk out of that growth.
However…
Albemarle is back up and running like a fined tuned machine – and it has been ramping up production for a world ready to get out of their homes and back on the road.
It's back to its pre-pandemic ways – which is a VERY good sign, especially seeing as over the past 4 quarters – the company was able to BEAT most of Wall Street's earnings expectations by an average of nearly 17%.
That is HUGE.
And if you're wondering just who's buying all this lithium – you just need to look at the biggest battery makers in the world – companies like Samsung, Panasonic (PCRFY) and Corning (GLW).
This is what Albemarle offers to investors…
A door into a world that is will be dominated by the commodity that it brings to the table – putting iot in the driver's seat of an already HUGE and still growing industry.
And with the electric car market set to explode by almost 1,200% over the next 9 years – this company could be a veritable cash register for the foreseeable future.
I love companies like this…
It's the reason why I started GorillaTrades – to find companies like Albemarle to help people profit more than they ever have.
Even though Albemarle doesn't currently fit the GT profile – there are others in our portfolio that have similar but even FASTER growth…
That's what we're after – fast growth – based on data and numbers only. No rumors or emotions – just hard data.
We'd love to have you on board for our next round of recommendations – but understand those who feel they can do better on their own…
Just know we're here if and when you need us. For now, just take a look at Albemarle to see if it's a good fit for you – it could be a smart move for your financial future.
"This is really just the beginning." – Elon Musk