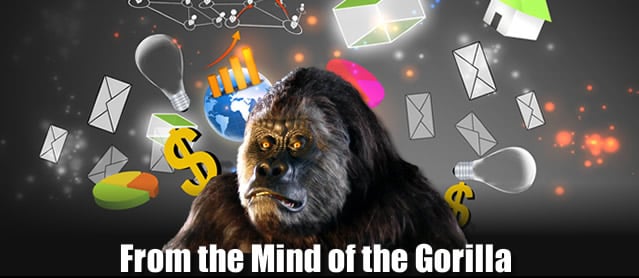 Of course, whenever a gigantic company acquires another company, it makes news…
Since acquisitions still seem to be one of those things that have the ability to ignite an investor's intrigue and send the rumor mills swirling around Wall Street.
However…
When it was announced that Google (GOOGL/GOOG) was buying FitBit (FIT) – a lot of excitement turned to wonder.
Why is Google buying Fitbit when the company could just create its own wearable technology that would rival the iWatch? The Pixel phone is doing okay – so, why can't Google just do it on its own?
Well, once you hear the answer – it'll all make sense…
And might make you want to grab a few shares of Google for yourself!
So…
Why exactly did Google make a play for Fitbit in the first place?
Well, for the most part, Google has been getting DOMINATED in the smartwatch market for years now…
As Apple (APPL) has pretty much locked the market down with its ever-popular iWatch – leaving Google and Samsung's offerings in the proverbial dust.
So, when Google announced it would be acquiring Fitbit for $2.1 billion…
Peoples' minds started working.
Some started saying that this was the perfect marriage for the two companies…
And others are saying it's high time that these two companies put their ideas to work together – much like Reese's did with chocolate and peanut butter.
Because up until this point…
Google hasn't been able to compete.
Sure, the company has been at the top of its market as far as search engines and ad revenue goes…
But those are SOFTWARE applications – hardware has never been its strong suit.
Honestly, Google's reputation with hardware isn't the best…
Its offerings up until now have been nothing short of confusing if not plodding operating systems that put its jaunts into hardware and are nothing short of, well… embarrassing.
Remember when Google bought Motorola? What happened there?
Or…
What happened to Google Glass? They dropped that project like a bad habit.
With that said, why should we expect that this acquisition will be ANY different?
Well, the truth is…
Fitbit is more than just a solid product – it's also Google's pathway into the BOOMING healthcare sector, which would give it access to a $3 TRILLION pie.
Fitbit brings SOLID hardware to the table…
But the truth is – the company has struggled – as far as its software is concerned.
When you combine Fitbit's hardware with Google's software capabilities, you may just have the next best thing in TWO markets…
Healthcare and smartwatches.
Because even though FitBit ranks behind the Apple Watch as far as sales go – the fact of the matter is – they've sold over 100 million units and have massive name recognition in the industry.
Why is this 100 million devices number so important?
Because ALL of those devices are collecting data – something that is DEFINITELY in Google's wheelhouse and could be a potential GOLD MINE for the company – as this is HIGHLY coveted information for the entire healthcare industry.
Think about what researchers and insurers can glean from the information that these devices can provide?
And who better to collate that data and find a way to profit from it than Google?
This is literally what Google specializes in…
And FitBit is its IN to a nice chunk of that $3 trillion market.
However, there may be something you didn't know…
An analyst recently revealed something that could make Google's software integration into FitBit almost instantaneous.
"The company has already been collaborating with Fitbit for a while and it knows what it can do and it knows what it can improve upon. It certainly would benefit to bypass the form factor but most importantly it has years of data captured, so it's a nice starting point."
A nice starting point?
You can say that again…
Can you see the potential here?
Of course you can – and it can be BIG for Google going forward!
If you can afford it – I'd consider grabbing some shares for yourself.
Take it from the Gorilla…
PS – If you want to learn how I turned $250K into $5.5 million* with my pinpoint trading system – GorillaTrades – and how this same advanced technical system can help YOU to make better decisions in the market, I suggest taking a look at this short video HERE. It could change your financial future!
* Please note that this happened during the dot-com era, and Ken used both margin and options to leverage his account. This result is not typical and it would be very difficult to produce this type of return in the stock market today.