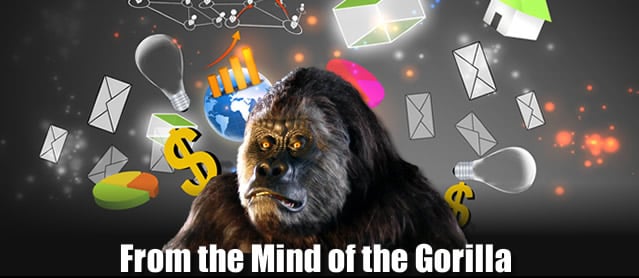 Google, sold under its parent name of Alphabet (GOOGL) has become one of Wall Street's most dependable moneymakers…
It seems to have become the backbone of not only the other FAANG stocks (Facebook [FB], Amazon [AMZN], Apple [AAPL] and Netflix [NFLX]) – but it also seems to be the very core of the ENTIRE internet.
So, to put Google in a class of its own makes a lot of sense…
But things are happening right now for the company (and stock) that could make RIGHT now the very best time for investors to jump in.
Can you guess why?
See, there are a lot of things going for Google at the moment…
So many that it may be hard to focus on just one – so we're going to go down the list to ensure we don't miss anything so you have all the information to make a decision to buy GOOGL or pass.
First of all – of all the FAANG stocks – Google has posted the highest quarterly earnings of the group.
That may be because, among the other FAANG stocks like Facebook and Amazon – Google is one of the LEAST controversial of the group. Sure, the company is dealing with a lawsuit filed by Democrat presidential hopeful, Tulsi Gabbard, but the company is not under nearly as much scrutiny as the others.
In fact, there may be no more solid stock in existence today.
It's hard to imagine a Wall Street without this stock – but it wasn't too long ago that this company didn't even exist…
As of 2019 – there are few prospects that hold the staying power that Google does going forward into the 21st Century – at the beginning of the Digital Age.
So, to say that Google is a stock that should be in every portfolio is an understatement…
But, being in demand as it is, there are really only good and better times to buy the stock – and right now may be one of the better times as there seems to be a plethora of reasons why the company seems poised at the edge of another price jump.
Well, besides being one of the most prominent stocks on Wall Street…
Google is the internet's most DOMINANT and most used search engine. According to one financial media host, Google "is getting stronger [and] is part of all major ad buys for consumer products, because you want the ad to appear right where the product is looked up. It's a must-buy when it comes to advertising on the Internet."
And there lies the TRUE power behind Google…
It's not so much that it's the biggest search engine on the web – but it's also the biggest advertisement company – which basically makes it the gatekeeper of the digital world, as far as a company wanting to put ads on the internet.
There's Google – and then everything else like TV and Radio – which, let's be honest, are dying mediums.
Not only is it the most dominant search engine…
And not only does it function like the internet's traffic cop of advertisements…
But the biggest streaming video site on the planet, YouTube, falls under their rather large umbrella.
In the Digital Age, people are dropping wires…
Meaning they're cutting the cord when it comes to their entertainment needs – and YouTube has become one of the most popular destinations on the internet – giving people access to shows, movies, comedy, and more…
If you thought advertising revenue was BIG from Google's "normal" ads – then you haven't seen anything yet.
YouTube is a cash cow for Google…
In the same interview as the above quote, this same host said of YouTube, "Do you know that [YouTube] has two billion monthly users? Do you know that the number of channels with over a million subscribers grew 75% last year alone? Nobody talks about that."
TWO BILLION!!
That's a LOT of people.
Not only that…
But in today's age of foreign trade wars – Google is practically impervious to problems OTHER companies may have when the market gets rattled by tariff news.
It's as if the trading gods put together a stock specifically made to withstand just about anything the market can throw at it…
And minus a collapse of the internet or electricity – Google looks like it's going to be around to stay – and there's NOTHING a trade war can do about it.
It's for ALL of these reasons that GOOGL seems to be an incredible deal right now…
And if you don't already own shares – you may want to think about adding some to your portfolio.
These are the kinds of stocks you can expect as a GorillaTrades subscriber too…
My system finds companies that are on the rise…
Not based on rumor – but based on hard data and facts. It's what helped me turn $250K into more than $5,000,000 – and it could help YOU to make more money too!
We'd love to have you on board…
But understand if you'd rather row your own boat.
Regardless of what you decide – please consider getting into Google now – there may not be a better chance!
"I played the game one way. I gave it everything I had. It doesn't take any ability to hustle." – Wade Boggs