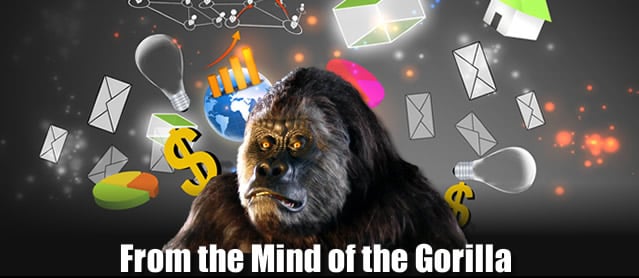 Man…
Tech companies have been dropping employees like they have the plague over the past few months.
While it has been bad everywhere…
In the tech industry – it's been a bloodbath.
Facebook, Google, Twitter…
They've all fired a good chunk of their workforces – just when people were starting to think things were turning around.
And they aren't the only industry titans dropping weight…
As it was just announced that Microsoft was in the process of getting rid of 28,000 of their employees as well.
With almost 100,000 people now jobless over the past few months from these companies – you'd think we'd see that reflected in the jobs report…
But you'd be wrong.
Even worse…
A new report out today shows that Microsoft may want to hold off on getting rid of anybody just yet.
It's good news…
But will it be good enough to stem any further firings from the brand that Bill built?
Look…
We understand – during times of economic uncertainty – people and businesses have to take the necessary steps to ensure their survival…
Especially when that survival depends on keeping shareholders pockets flush with profits.
So, with all this talk about Microsoft (MSFT) getting rid of about 12% of its workforce…
It makes sense.
Things are bad, right?
Microsoft needs to trim the fat in order to stay profitable and survive, right?
Right?
Well, maybe not…
As it was just revealed that the company recorded better-than-expected quarterly results last week.
How?
Well, let's take a look…
Over the past decade – Microsoft's cloud computing business has been its growth backbone – but during 2022 and as we move into 2023 – corporate customers have begun to pull back a little.
The tightening of their collective belts have slowed the segment's growth…
And although that slow-down is still underway – cloud services were still the big money winner – beating analysts' expectations with 18% growth in revenue during Q4 of 2022 compared to the same time 2021.
But that's not all…
There was good news for Microsoft's productivity business too – which includes Microsoft 365 and LinkedIn – as revenue jumped in these areas a better-than-expected 7%.
Of course, there was some bad news sprinkled in…
Microsoft's PC segment saw revenue decline by 19% – but that was expected – as experts predicted that the past quarter would be the worst for PCs since the 90s.
So, while this wasn't a stellar report by any means…
It was still good enough to send shares up 5% on the news.
But here's the question:
Will it be enough to stop the bloodletting in the Pacific Northwest?
Most likely not…
The bottom line is – it has identified 28,000 jobs that can be nixed – once it makes that cost-cutting realization there's no turning back in the corporate world.
Unfortunately…
That's business, right?
Again, even though the market volatility seems to be calming down – investors are still a little shellshocked…
If you find yourself second-guessing your decisions when it comes to investing – you may want to give GorillaTrades a try.
We've been able to help THOUSANDS UPON THOUSANDS to navigate the treacherous waters of Wall Street over the past few years…
And we can help you too.
Become a member of GorillaTrades today…
You won't regret it!
Either way – keep your eye on Microsoft…
Its next move could be a HUGE win for investors.
Until next time…
"Success today requires the agility and drive to constantly rethink, reinvigorate, react, and reinvent." – Bill Gates