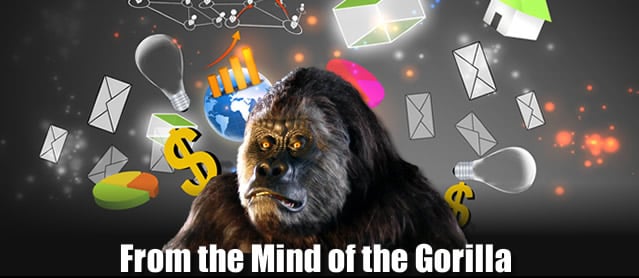 Let's see…
How do I put this delicately?
2022… SUCKED!
Inflation, rate hikes, war in Ukraine, elections…
Last year was a dumpster fire – to put it mildly – and all that chaos wreaked havoc on the markets.
Volatility did its damage…
And we watched – helplessly – as over $9 trillion was wiped off the board as if it never even existed.
Where'd it go?
Don't answer that – it's rhetorical…
Just know that the 2022 was one of the worst on record for the stock market.
Which brings us to our question…
With inflation starting to ease –  the Fed not raising rates after their latest meeting – GDP up – and a stronger than expected job market – we have to wonder:
Are we FINALLY out of the woods?
When it comes to the economy – there are two camps:
The side that says we're in a recession now – and almost out of it…
And the side that says we haven't seen the recession – but will toward the second half of 2023.
Which is right?
Well, that remains to be seen…
What I can tell you for sure is that there are some people that are VERY optimistic about market prospects for the coming year – and their excitement makes it hard to hold onto our waning skepticism.
Yes…
Even though the S&P tanked nearly 20% last year – inflation is still running at more than 7% annualized – and the Fed has hiked interest rates to 4.25% to combat our economic woes…
Oppenheimer Asset Management chief investment strategist, John Stoltzfus, seems to have a pretty cheery outlook for 2023.
Stoltzfus told clients recently, "We continue to see 'the glass half full' as the end of a period of 'free money and overstimulation of the economy suggest better times ahead."
How much better?
Well, Stoltzfus went so far to predict that he sees at least a 15% gain for the S&P by the end of the year.
That's a big ask…
Especially seeing that our economy and markets are still facing some pretty big hurdles.
As I just said – inflation, volatility and rate hikes are making investors wary – while the war in Ukraine is still going on…
But this doesn't seem to face Oppenheimer's Stoltzfus.
"Fed Funds hike cycles are never much fun; they can produce different levels of discomfort and market volatility but ultimately have proven in the past to have positive effect for the economy and markets in uncovering excesses stemming from problems at their source and providing an exit regime that can lead to a sustainable economic recovery," he said.
Basically…
There's been a massive sifting – and the chaff has been separated from the wheat.
At least in Stoltzfus eyes.
Is he right?
I think the Fed is doing everything it can to create a stable economic recovery…
But whether or not that will lead to a "soft landing" remains to be seen – but it is promising.
If this is the case – there will be a lot of money being made over the next few months…
And if the "recession later" crowd is right – we're going to want to frontload our gains as much as possible before the REAL recession hits.
Luckily…
Members of GorillaTrades are ready – REGARDLESS of the direction the markets take.
Whether they tank or soar – GorillaTrades is designed to find winning stocks as our system only goes by the companies' numbers.
We don't care about rumor or conjecture – we care about data.
That's why our reputation is amongst the very best because we don't bow down to the fear and uncertainty that seems to grip others in our industry…
We just put out winning trades as much as we can.
We'd love for you to join us for our next round of recommendations – so please – consider becoming a member today.
If GorillaTrades isn't for you – we understand – a lot of people like to do all the work themselves…
But if you find yourself getting tired of the process – you know where to find us.
Let's keep our fingers crossed for 2023…
We could sure use some good vibes!
"Night is always darker before the dawn and life is the same, the hard times will pass, everything will get better and sun will shine brighter than ever." – Ernest Hemingway