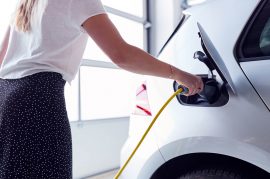 As an investor, it's good to know that you're securing more than your own future. Renewable energy stocks represent companies that are protecting the environment through sustainable business practices, as well as making inroads with new technologies such as solar energy or electric cars.
Since 2019, $500 billion has been invested in stocks that follow environmental, social governance (ESG) criteria, an incredible volume when compared with $103 billion for all other stocks combined. This shows that investors have an abiding interest in companies whose values match their own.
In this guide, we'll show you the best renewable energy companies to invest in today so you can make the right decisions for your investment portfolio.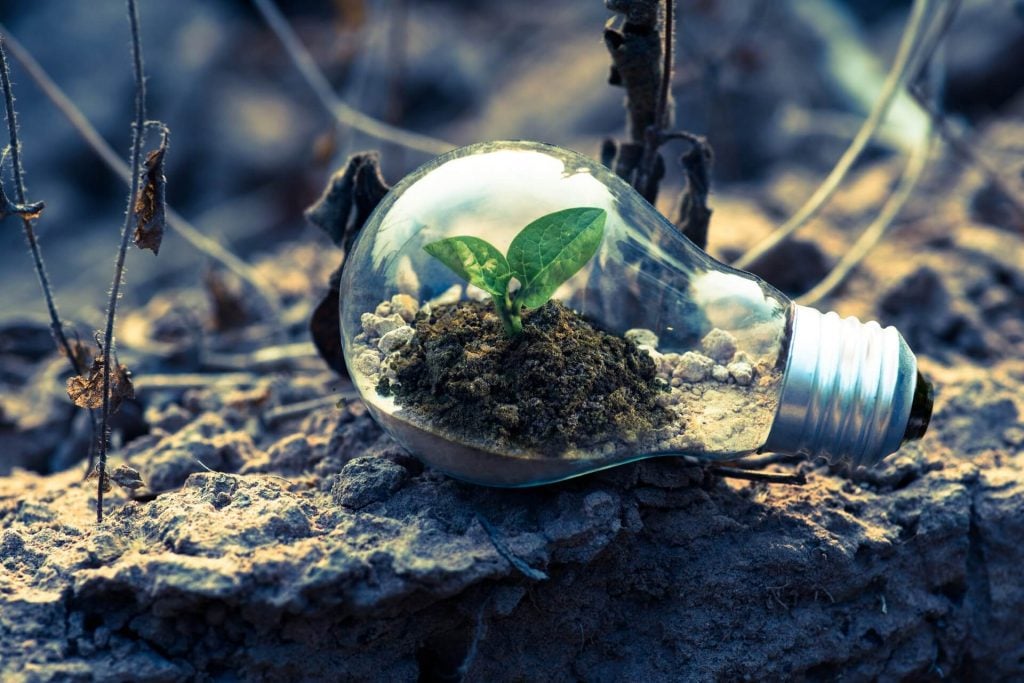 Why Invest in Renewable Energy Stocks?
Historically, renewable stocks have principally been the concern of younger generations. According to a Harris Poll, 76% of older millennials believe climate change to pose a significant threat, one that should be dealt with at every level of human society.
The desire to invest in clean energy stock has quickly become contagious. Since 2010, Americans of every age have put their money into companies that share this environmental concern.
That also means that more companies are "going green" in an effort to entice potential investors and showcase their ethical concerns. Over time, it's become easier than ever before to invest in companies that have a commitment to sustainability.
But while ethical concerns might be a primary motivation for investing in clean energy, it's not necessarily the only reason to jump on this trend. As technology continues to develop, we can expect a greater reliance on renewable energy, which can bring a great return on your investment. Investing in clean energy today could spell a better tomorrow for you, your wallet, and the planet.
Best Renewable Energy Stocks 2021
What are the best renewable energy companies to invest in today? We'll highlight some of the best clean energy stocks of 2021 below.
UGE International, Ltd. (UGEIF)
The solar industry has received a boost from the Biden administration's commitment to powering homes through community solar arrays. But even before that, companies like UGE International have already committed to providing American consumers with solar energy renewable power at rates that compete with their existing electrical grid.
The business model employed by UGE allows property owners to adapt unused space to generate solar power, turning it into clean, renewable energy that can be utilized for both residential and commercial use.
The company's commitment to consumer-level clean energy easily makes UGE one of the best renewable energy stocks of 2021.
Clearway Energy, Inc. (CWEN)
Clearway Energy provides a variety of solar and wind products, making it easier for consumers to go green. One of the promising developments initiated by Clearway is the "community solar farm." Now, consumers won't have to do their own installation of solar panels. Instead, they can opt to receive power from these localized installations on a subscription basis.
In addition to consumer and residential technologies, Clearway also provides solar solutions for commercial buildings and offices, installing panels on the exterior of the buildings and roofs. Their current clients include Whole Foods Market, MGM Studios, and Arizona State University.
This makes Clearway one of the more stable green energy stocks to buy. Their established reputation could help them easily weather increased competition in the coming years.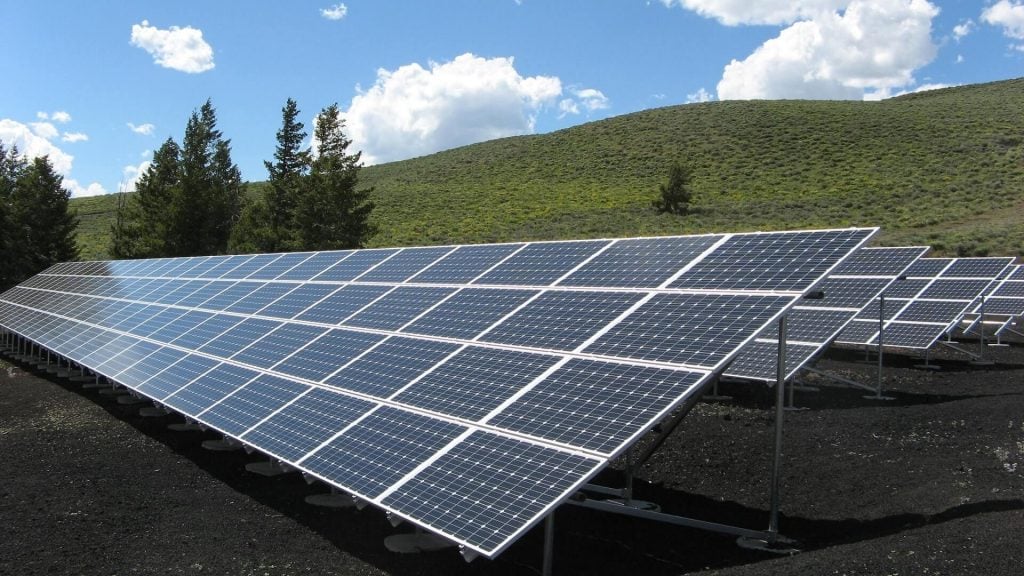 Itron, Inc (ITRI)
Itron, Inc. is a slightly unusual energy stock, as they don't produce energy. Instead, this company provides analytics to help utility companies and municipalities manage their water and power more efficiently.
Like many companies, Itron has been hit hard by the semiconductor shortage. But for investors, that could be good news. You can buy now while the stock price is low and reap the rewards when the stock rebounds after the chip shortage is resolved.
Atlantica Sustainable Infrastructure (AY)
This U.K.-based company has stakes in a variety of sustainable energy solutions, including solar, wind, and hydroelectric power. They operate across the globe, with assets in North and South America, as well as certain markets in parts of Europe, Asia, and the Middle East.
Their diverse services and widespread distribution make them one of the more attractive energy stock options in 2021. It's likely that the company will enjoy steady growth in the foreseeable future. This could make this stock a solid pick for long-term investors interested in investing in sustainable energy stocks.
ChargePoint Holdings (CHPT)
At this point, most Americans recognize that electric vehicles are here to stay. The demand for charging stations is increasing. ChargePoint confirms that someone is plugging into one of their charging stations every two seconds.
ChargePoint provides the infrastructure to offer charging stations at commercial stations throughout the U.S., but they also provide cloud-based technologies to help drivers locate charging stations and manage their charging cycles.
ChargePoint's stock has dipped considerably in the last year, which means that investors might invest now in hopes of a rebound in the immediate future.
Such a rebound is likely with the rise of competitors, including Tesla's upcoming charging network that's compatible with non-Tesla vehicles.
Orsted (DNNGY)
Wind power has been another major initiative instituted by the Biden administration, which aims to have 30 gigawatts of offshore wind capacity by 2030. Currently, the U.S. is operating at less than one gigawatt, which will mean a greater and immediate reliance on companies like Orsted to help the nation toward this goal.
Orsted had formerly operated under the name Dong Energy. At one point, the company had relied on coal to produce power for European countries. But the company has pledged to completely phase out coal by 2023, generating 100% green energy by 2025.
The company's internal goals and the nation's policies therefore find themselves in alignment, possibly making Orsted one of the best energy stocks to buy this year.
The company is also likely to see a boost when they completely go green in the next few years, which might make them an attractive green energy companies to invest in now.
Capstone Green Energy Corp. (CGRN)
Capstone Green Energy Corp. focuses on microturbine systems and battery storage, both of which can help customers reduce their carbon footprint and their overall energy costs. Best of all, the microturbines can operate by burning waste (such as methane gas) from landfills, wastewater treatment facilities, and more.
These features make Capstone a viable alternative to companies that might otherwise depend on fossil fuels to power their operations. Currently, the company appears to be a solid investment for the foreseeable future.
Ballard Power Systems, Inc. (BLDP)
Now that the world is increasingly distancing itself from fossil fuels, many companies are making inroads using hydrogen fuel cells. Ballard Power Systems is one such company. They've recently joined a consortium devoted to converting heavy-duty mining equipment to run on hydrogen, rather than diesel.
The company has also announced an order of 40 modules for use in hydrogen fuel cell electric buses across Europe.
These developments could prove to present a promising future for the Canadian-based company. Green investors might want to consider making an investment now before the company grows.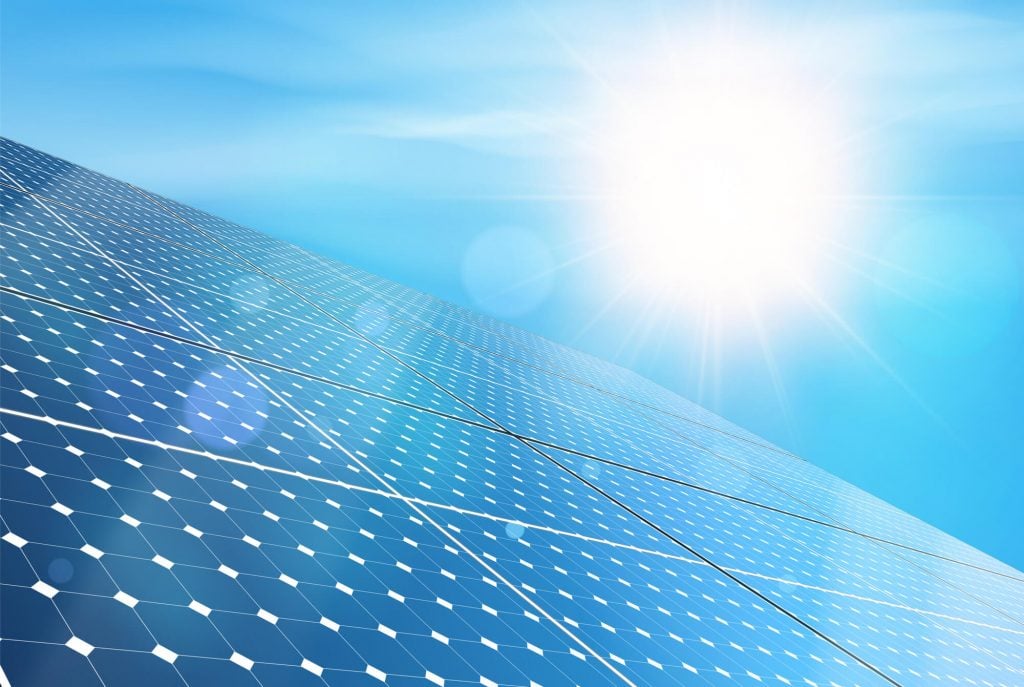 Discover the Best Stock Picks
Looking for more stock picks? Need advice on the best ways to invest? You've come to the right place! At Gorilla Trades, we believe that everyone has the capacity to be a wise investor. That's why our members get access to exclusive stock picks, tutorials, and solutions to help them select stocks and monitor their progress.
Take the next 30 days on us. Sign up today, and you'll receive free trial access to all our comprehensive resources!