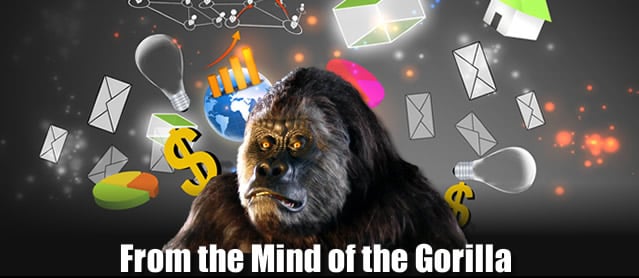 Yes…
This is another conversation about Warren Buffett. I get it…
I tend to talk about the Oracle of Omaha a lot – but there's a reason for this – the biggest being the fact that he's one of the most successful investors of all time.
And yes, I understand that you're not Warren Buffett – and no matter how much you try or how successful you are – you may never be as successful as Warren Buffett…
But I've got news for you – 99.999999999% of the population nor their kids or kids' kids – will EVER be like Warren Buffett…
But that's not the real goal, right?
If you want to profit like a billionaire – you need to INVEST like a billionaire.
Not in the same amounts, mind you – but you should be paying attention to where people like Buffett are putting their money.
The goal is to find the same kind of success that somebody like Buffett has – and by simply following his lead – we can figure out how he's been able to kill the markets decade after decade…
Meaning the ultimate goal is to grow our wealth. Simple, right?
And here's what Buffett is doing…
Most people invest so they have more money in their retirement – that's just a fact about Wall Street.
Not many people are trying to become the next "Gordon Gekko" from Wall Street the movie…
They just want to put some money in and watch it grow – so they have a little extra when they finally stop working.
We want our nest egg to grow before we have to hatch it.
THAT is why many of us invest. Not to become the next Gordon Gekko or Warren Buffett…
But to put a little more scratch in our pockets. Some of us will be fortunate enough to TRULY build their wealth and join the ranks of the uber-wealthy – while others may wind up losing a little – but the goal is simple: make our money grow.
Well… just because you will never BE Warren Buffett – doesn't mean you can't INVEST like him…
However, in order to do so, you have to pay attention to what he and his ultra-successful holding company, Berkshire Hathaway (BRKA), are doing.
For example, Buffett and company announced its most recent quarterly results… and as always – the firm is KILLING it…
However, what is really got people talking is the fact that during the earnings reveal – it came to investors' attention that only FOUR companies make up 70% of Berkshire Hathaway's holdings…
A whopping $217 BILLION worth of the entire $311 billion portfolio. '
If you haven't seen that – luckily for you – I'm about to share which four companies they are.
First is Apple (AAPL).
Why Apple? Well, to be truthful, its future is getting more and more exciting – as it's slowly moving away from being a hardware-focused company to a software-focused one as its services outperform its hardware by DOUBLE when it comes to profit…
And Buffett obviously sees something in Apple.
Next is Bank of America (BAC).
Why BoA? With inflation running rampant – and rumors of rising interest rates by next summer – banks stand to benefit big time as higher rate tend to bring more money through their doors.
And BoA is a stout choice for any investor.
The Oracle of Omaha's next choice? American Express (AXP).
Why AmEx? Well, the case could be two fold – as with the government pulling away from extended unemployment assistance – more people are going to need the kind of help that credit cards provide, and AmEx is a HUGE player in the game…
Also, as the pandemic winds down, we'll be seeing more people traveling and finding entertainment outside of the homes after spending almost 2 years inside – AmEx could benefit BIG by people needing to stretch their legs.
Finally, we have Coca-Cola (KO).
Why Coke?
Well, to be truthful, this choice may also be due to inflation – as Coke is considered a consumer staples company – meaning it sells goods that customers need no matter what.
Which means that inflation goes into overdrive – Coke will be able to pass that higher cost onto its customers without having to worry about losing them.
Makes it primed to profit BIG over the next coming months.
There you have it…
The four companies that Warren Buffett deems worthy enough to put almost three quarters of his companies cash into.
Makes you think, right?
Should you follow suit? Maybe…

Or maybe you want to make some FASTER investments – as Buffett looks at the long-term prospects more than the short-term opportunities.
That's where GorillaTrades comes in – if you're looking for a quicker route to Wall Street profits – then you may want to consider subscribing today.
Remember, our trading matrix works on hard data only – so if a GT recommendation goes out – understand that its numbers indicate a quick run…
We'd love to have you along on our next jog to the pay window – but understand if you'd rather do your own thing.
Either way, pay attention to what people like Buffett and others are doing…
It could be the key to your future.
"If you don't find a way to make money while you sleep, you will work until you die." – Warren Buffett