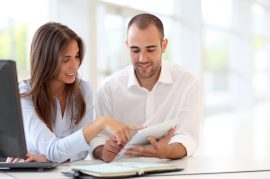 What's the difference between investing and gambling? In both cases, you're seeking to gain money in the face of uncertainty. However, there's a crucial difference. Investors base their decision on careful research and strategy, wisely making stock selections by relying on the best available data. That's a far cry from simply "playing the odds."
Every investor should be familiar with a few stock research sites, which can provide analysis of a company's past and present stock performance, and guide you in future investments.
What are the best stock research websites of 2021? Today, we'll show you what to look for when you evaluate stock research sites and provide a list of the best stock websites currently available.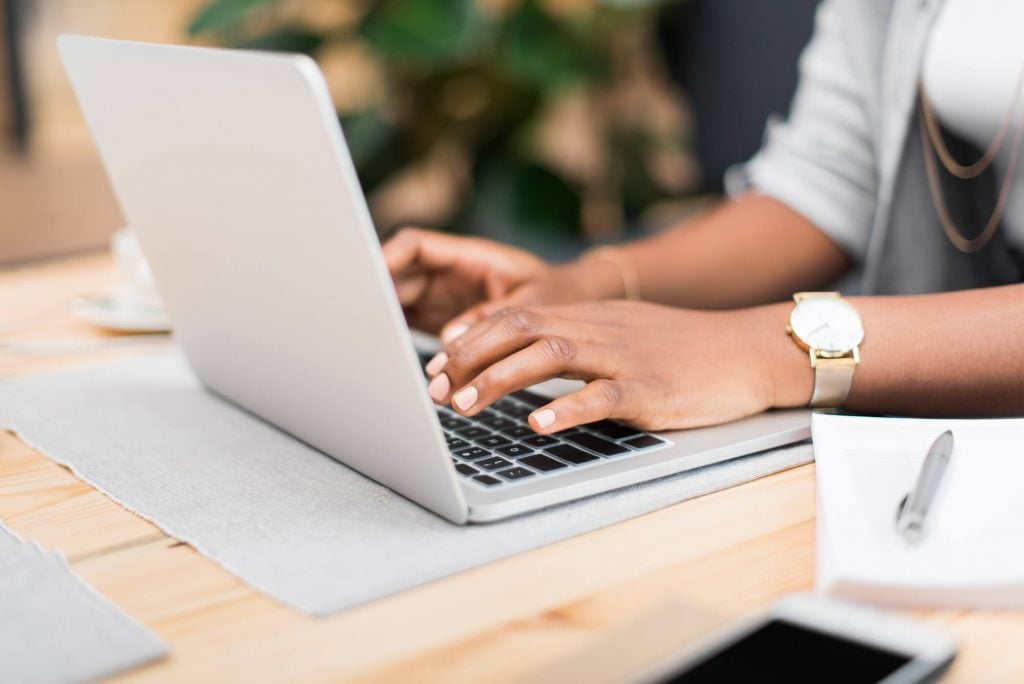 What to Look for in Stock Research Sites
Gone are the days when you'd research stocks by pouring over a newspaper or even a monthly magazine. The best investment information sources will provide timely analysis and regular updates to guide investment decisions, which can only be communicated through a webpage.
The best stock websites will offer several features that investors can take advantage of when deciding to buy stocks:
Up-to-the-minute updates on stock performance
Stock analysis tools
Research tools and content for individual companies
Advice on when to buy, sell, or hold stocks
Customized content and personalized updates (often for members)
Ideally, a stock research website will contain content for investors of every type, from daytraders to those seeking long-term gains on a larger, diversified portfolio.
Best Stock Research Websites 2021
With these factors in mind, let's take a look at some of the best stock websites in 2021.
Motley Fool Stock Advisor
The Motley Fool has positioned itself as the best stock analysis website, and for good reason. Motley Fool Stock Advisor is a premium product, and members get access to such value-adding features as:
Best Buys Now: Time-sensitive bonus stock picks
Starter Stocks: A list of the 10 best stocks for new portfolios (updated monthly)
Breaking market news and analysis
Access to a network of other subscribers and stock analysts
These features are included in addition to a thorough analysis of each stock pick, and 24/7 monitoring to allow you to make fast decisions about your stock options.
Motley Fool Rule Breakers
The Motley Fool offers another premium service known as Motley Fool Rule Breakers. While the Stock Advisor service was designed to be more comprehensive in scope, Rule Breakers focuses on companies experiencing explosive, disruptive market growth. 
At Rule Breakers, members are introduced to companies that meet criteria that includes the following:
Innovative leaders and strong management teams
Sustainable competitive advantage
Strong history of stock growth
High consumer appeal
Professional branding
This can be a reliable tool for those looking to get in on the "ground floor," so to speak, and take advantage of up-and-coming growth stocks.
Motley Fool Everlasting Stocks
Yes, The Motley Fool offers an additional web-based service: Everlasting Stocks. Members receive stock recommendations and access to trading ideas from the same team that delivers the rest of the Fool's great content. 
Again, it's easy to see why so many classify The Motley Fool as the best stock analysis website for a variety of investment strategies, though some might prefer to have all their stock tools under one roof rather than spread across The Fool's three different membership plans.
Atom Finance
Atom Finance ranks among today's top investment information sources, and users can take advantage of both free and premium features.
Atom Trader's free features include:
Brokerage integration
Expert-level news and analysis
SEC filings
Transcripts of key events
Real-time quotes
Access to company data and historical financials
Connection to a professional network of investors and advisors
For $9.95 per month, premium subscribers get access to advanced features such as:
Market updates sent to your smartphone
Commentary on pre- and post-earnings
Detailed analysis of corporate activity (e.g. announcing mergers and acquisitions)
Summaries of institutional research reports
A library of information on stocks and companies
This makes Atom Trader an affordable research website, though they lack some of the more advanced features and tools offered by some of the other sites that we cover.
Trade Ideas
As the name may suggest, Trade Ideas is best suited for those who are serious about high-frequency trading. Powered by the latest AI, Trade Ideas offers features that include:
"Holly," an AI-powered discovery engine that highlights trading opportunities
The "OddsMaker," a tool that analyzes strategy according to historic conditions
Real-time trade simulation
Brokerage integration
Automated execution
One-click trading
Up-to-the-minute news and analysis
It's hard to argue with the advanced features offered by Trade Ideas, but they come at a steep price. Users can expect to pay over $2,000 per year for the premium plan, which may be prohibitive to all but a few dedicated investors.
Because Trade Ideas caters to high-frequency trading, regular users may not experience the wider range of benefits offered by other websites. Still, Trade Ideas remains one of the best stock research websites for day traders and other high-frequency investors.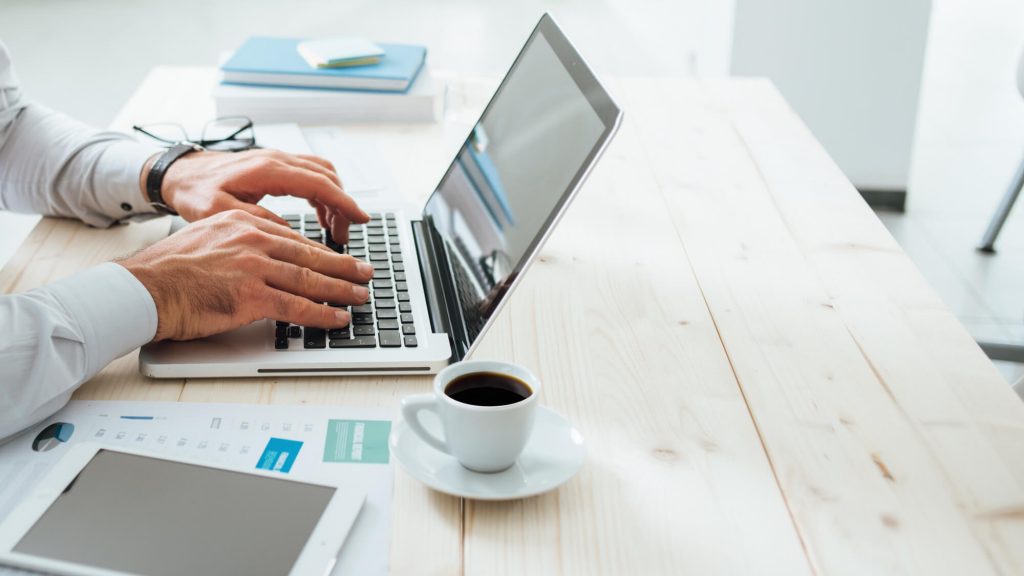 Morningstar Premium
Morningstar easily ranks among the world's most respected research firms, and this quality is reflected in their Morningstar Premium service. Paying members gain access to resources that include:
Stock screeners
Ratings and valuations
Investment monitoring tools
Members can expect to pay $199 annually, though Morningstar offers additional packages that offer multi-year discounts for long-term subscribers. This makes Morningstar one of the more moderately-priced premium sites available, and no one can argue with their stellar, historic reputation.
Still, other sites offer advanced features that Morningstar lacks, which may prompt some investors to look elsewhere.
Mindful Trader
Mindful Trader is basically a stock picking service in which users are invited to follow Eric, the company's founder. Most of Eric's stock picks are swing trades that last roughly a week. This strategy is historically a bit risky, but Eric typically limits his picks to big companies with market caps over $10 billion. 
Subscribers can easily mimic these moves so long as they have an active brokerage account and access to stock, options, and futures capabilities.
Mindful Trader's purpose is therefore a little narrow, and it lacks the tutorial qualities of other sites. But for investors who prefer to learn while doing, Eric can become an effective, albeit limited, financial mentor.
Benzinga Pro
Benzinga Pro offers several different plans, each with additional services and features. The Basic Plan is available for $99 per month (or $79 if billed annually) and offers the following features:
Nasdaq basic delayed quotes
Custom alerts
Stock analysis
Insights into stocks making large moves each trading day
The Benzinga news feed, offering commentary, analysis, and partner content
Access to company press releases
Market calendar tool
Benzinga Pro also offers the Essential Plan for $177 per month (or $117 if billed annually). This plan includes the features of the Basic Plan, but adds:
"Audio squawk" live audio headlines and real-time alerts
"Newsdesk chat" conversations with reporters at Benzinga's HQ
Market sentiment indicators
Market signals data
Investors may also appreciate the educational services provided by Benzinga. These courses are independent of either of the above membership packages. Benzinga offers a course in "How to Trade Stocks," with advice on:
Choosing the right broker
Trading strategies
Price analysis
Developing a trading strategy
Investor psychology
The second course, Forex 101, covers topics such as:
Foreign currency markets
Forex pairings
Forex fundamental analysis
Risk-reward ratios
How to use TradingView to chart and place orders
These courses add considerable value to Benzinga's services, though the price tag remains a bit hefty for some newer investors. We'd like to see more courses offered in the future, which could attract a wider range of investor types.
Stock Rover
One of the greatest advantages of Stock Rover is that it offers several premium plans, allowing investors to find the package that best suits their current strategy and needs. Plans start at only $7.99 per month, or $27.99 per month for Premium Plus, with discounts available when billed yearly. This Premium Plus plan offers:
650+ distinct stock metrics
Weekly ideas for traders looking for value or growth stocks
10+ years of historical data to improve analyses
"Brokerage Connect" to link your brokerage and Stock Rover accounts
Stock ratings and research reports
Visual earnings calendar
Note-taking abilities
Stock Rover also offers a la carte options that can be added to your plan, each of which costs a small, additional fee. This actually makes Stock Rover a great overall value, but new investors may find the sheer number of options overwhelming, especially if they're new to the world of investing.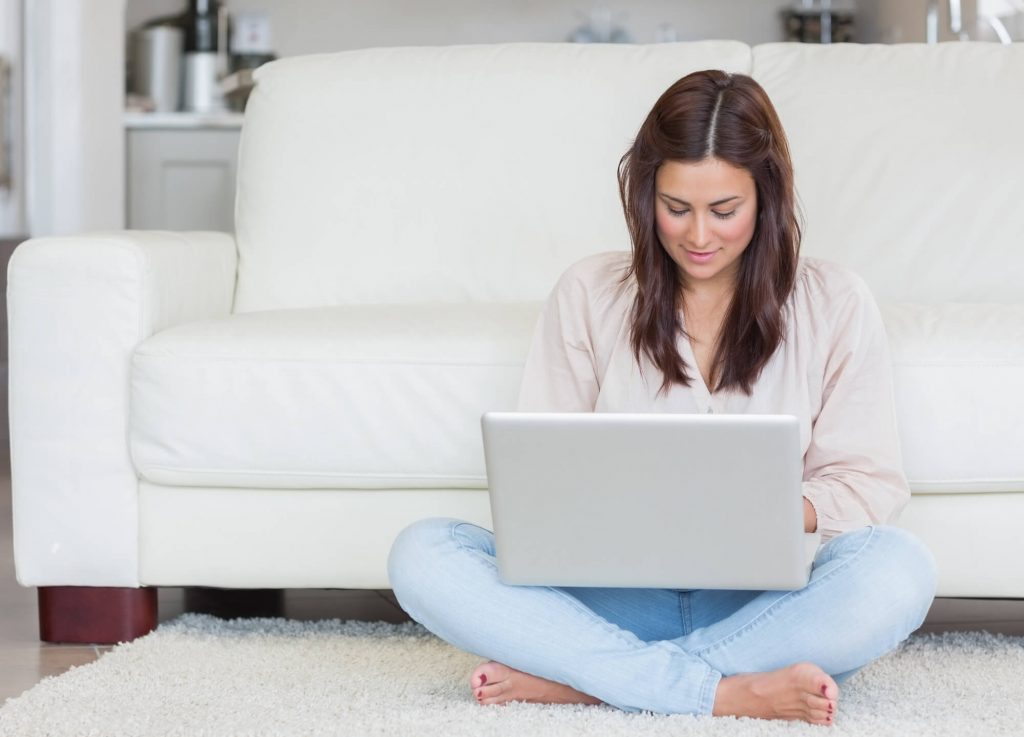 Gorilla Trades
Naturally, we saved the best for last. We don't mean to brag, but at Gorilla Trades, we believe our services make us the best stock analysis website available today. Gorilla Trades members get access to:
Exclusive educational materials
Daily stock picks
Weekly option picks
Bonus options strategy
Small-cap stock picks
Short picks
Smartphone apps
Afternoon market update
Nightly newsletter
Plus, our members receive real-time alerts on their smartphones. Our membership fees start at $499 per year, though 2-year subscriptions are available for $795.
Why not try it before you buy it? Sign up today, and you'll receive a 30-day free trial. Explore the features listed above, and see why our customers consider us one of the best investment information sources available.