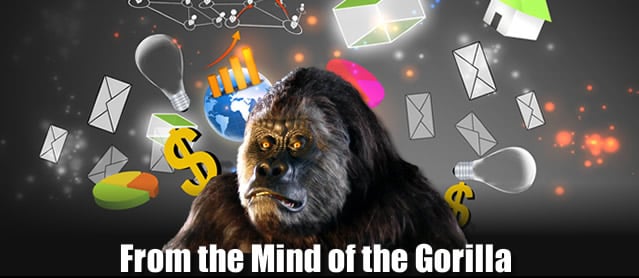 If you're reading this – you've got an online presence…
Which is essential in the 21st century if you want to have the ability to function.
The internet has become such an integral part of our lives – that there is almost no aspect that isn't affected by its existence.
It has changed everything…
Including the way that criminals are able to fleece their victims – as there are ways to rob and steal from the unsuspecting – without the perpetrator ever having to leave their home.
Hackers, cyber-terrorists and anarchists are using the internet to make themselves rich…
But there's at least one company out there that can protect you from these kinds of attacks – AND can make you rich by doing so.
Can you think of a better combination than that?
Again, I don't have to remind you that we live in weird times…
The fact that so much of our life is wide open that the world has given criminals and weirdos alike unprecedented access to some of our most private aspects.
And so, with the rise of cyber-attacks – it's only natural that an equal and opposite industry would rise to combat it.
Cyber security is a multi-billion dollar industry – and more and more – it's becoming necessary to ensure that your information, whether you're a corporate entity or an individual, is protected.
One of the newest kids on the block is CrowdStrike (CRWD) – which burst onto the scene in 2019.
The company operates all over the world – providing cloud-delivered protections from the US all the way to Israel, India, the UK and Australia.
And while it was never a "loser" in its industry…
Since the pandemic has gripped our nation – it has really thrived in its market.
With so many people working from home – the need to keep information protected has become incredibly important – and CrowdStrike allows you to do so…
And it's paying off for CRWD (and its investors) – big time.
The cybersecurity outfit's earnings just came out – and to say that it's killing it would be an understatement…
Earnings per share was up 266% to $0.11 – when estimates were coming in at just $0.07…
Revenue is up 70% – blowing by its expected revenue of $323.2 million by almost $15 million – coming in at $337.7 million.
How awesome is that?
And those are just the numbers that grab headlines…
As CrowdStrike also had annual recurring revenue soar 70% and subscriber growth jump 81% to 13,080 customers.
If this was it – it would still be good enough to make even the most skeptical investor's mouth water…
But there's more, as the company has just put out its third-quarter guidance that is WELL above Wall Street's targets.
The company expects revenue of $361.5 million on earnings of $0.09 per share – where the Wall Street experts believe that that the company will only bring in $351 million in sales on the same $0.09 earnings per share.
The rumors of this earnings report saw a LOT of people jump into CrowdStrike to grab some quick profits from the coming good news…
And there were more than a few people who were able to grab a quick 20%-25% by striking quickly on CrowdStrike.
Investors after the Gorilla's own heart…
Because the numbers were there to make it the exact kind of quick play that the Gorilla likes.
However, the fact of the matter is – these people may have gotten out too early!
Sure, that 23% short-term gain is GREAT…
But CloudStrike may not be just some "flash in the pan" company that you take quick profits from and then leave – especially when you may be leaving a LOT more profit on the table.
23% is awesome…
But you know what's better? 400%!
That's the kind of profit that this company is capable of…
We know that because the company has already shown us that it can do that – if you watch from January of 2020 to today.
Now, the stock isn't anywhere near as cheap as it was back then…
But that doesn't mean there isn't more upside coming – it may be something you want to look at for your portfolio.
That being the case – it's already been the type of stock that GorillaTrades loves to see – and if you like to strike quick and grab some quick profits – then maybe our service is the right fit for you!
We only make recommendations on hard data and numbers – no rumors for you to worry about – as we like to give you the best possible chance to succeed.
That's why I'm urging you to subscribe today…
And while we understand we're not for everybody – all we're asking for is the chance to help you to potentially profit bigger than you ever have.
If not, we understand…
Just do yourself a favor and take a look at CRWD – it could be the perfect fit for you.
"The potential for the next Pearl Harbor could very well be a cyber-attack." – Leon Panetta