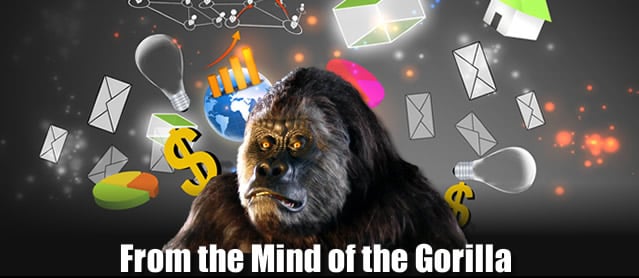 What would our world be without celebrities?
Well, we'd have a lot less people making a lot of money, for what could be one of the easiest jobs in the world. Now, don't get me wrong, I understand that it takes skill to do – but come on…
It's not like blue-collar labor.
Regardless, we live in a world where celebrities are everywhere – and you don't even need to be a movie, TV, or sports star to become one nowadays.
With the internet and all the trappings it holds – people are becoming celebrities without really doing anything!
That being the case, celebrities DO have their value…
The size of that value depends on the size, reach, and appeal of the star – something that's not easy to attain. However, once attained – that value can be worth millions.
Recently, we saw just how impactful a celebrity could be on Wall Street, as one company just made a LOT of money standing on the ample shoulders of one.
If you don't know who Dwayne "The Rock" Johnson is – you must have been marooned on a desert island in the middle of nowhere for the past 20 years…
So, if you have, let me just tell you that he's one of the biggest celebrities on the entire planet.
This former collegiate star football player started down the celebrity path in the rough and tumble world of professional wrestling – The Rock made a name for himself for being brash, bold, athletic, and incredibly charismatic.
Whenever this guy got a microphone in his hand – he was able to captivate crowds like very few others could hope to.
It was something that he was able to parlay into the world of movies by the early 2000's – which took him further and further away from wrestling – and more into the glitz and glamour of Hollywood.
The more movies The Rock was in – the more valuable his name and brand became…
And people started noticing.
People like the upper management of a little company called, Under Armour (UA/UAA).
Under Armour has a lot in common with The Rock…
This small, little upstart company broke into a sports industry that was dominated by a triumvirate of giants – Nike (NKE), Adidas (ADDYY), and Reebok.
Kevin Plank (another former collegiate football player) started Under Armour out of his grandmother's basement in Washington DC…
An invention born of necessity, Under Armour started as an athletic clothing brand that took dance/gymnastics clothing technology and brought it to the rest of the sports world.
Kevin took his little company and built it to become the 5th largest sports brand on the planet in a little over a decade.
Under Armour's list of sponsored athletes were just that – athletes – the standard fare for the industry.
However, in 2016 – Under Armour went outside the box and signed a long-term deal with athlete/sports entertainer/actor The Rock and the two parties have been happily making money ever since.
Why is this relevant to stock buyers?
Well, because on June 4th – shares of Under Armour shot up a whopping 6% in one day.
Now, to some people, 6% in a day isn't much…
However, for a company the size of Under Armour – 6% is HUGE.
Why did this happen?
Well, some analysts are saying that it's because of Under Armour's "management's renewed focus on operating efficiency, expense control, resource allocation, and commitment to earnings"…
Which may have had a hand in it – but I think it's also due to something else.
In April, Under Armour released The Rock's newest shoe – and it sold out faster than any other shoe in the company's history.
Is it a coincidence?
Is it what analysts say it is? Or… is it more of a perfect storm of good management moves meets good timing?
I'm going to go out on a limb and say that the success of The Rock's newest shoe has more than just a little something to do with it…
So much so, some analysts were forced to raise their price target for UAA by almost 30%!
This is big – and may be a profit opportunity for those willing to take a chance. Which, judging from the charts, isn't THAT much of a chance at all.
It might be something you may want to look into…
However, if taking chances isn't your thing – and you're more of a "hard data" person – I'd be remiss not to invite you to consider joining GorillaTrades.
Our risk-adverse system uses only hard data to choose our stock recommendations – giving our subscribers a mathematic advantage that not much else can.
So, please – consider giving GorillaTrades a try today.
If not, we understand – however, do yourself a favor and take a look at Under Armour…
It could be set for a BIG run.
"I'm always asked, 'What's the secret to success?' But there are no secrets. Be humble. Be hungry. And always be the hardest worker in the room." – Dwayne "The Rock" Johnson