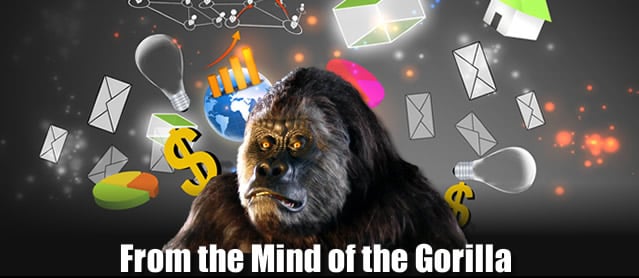 Being a Chinese government official must be tough right about now.
While just a few weeks ago – the CCP was embracing a zero-tolerance COVID-19 protocol…
Economic woes are forcing them to take a different stance.
China has become the world's factory…
There are very few global corporations that don't have something produced, serviced or sold in country with the largest population on the planet.
American powerhouses such as Nike, Apple, and Microsoft all have production facilities there…
So, when the government takes a zero-tolerance stance on new COVID variant – production for these and other global conglomerates comes to halt.
This would be a problem no matter when it happened…
But it's especially rough during the holiday season when spending is bringing inventories down to the bare minimum.
So, China has change course on zero-tolerance…
But did it wait too long to make that decision?
Communism, in theory, sounds great…
But it practice – it hasn't seemed to work too well wherever it's been adopted.
That said…
China has seemed to buck that trend – as over the past 40 years – it has become an economic powerhouse and world superpower.
While its economic philosophy doesn't always seem to jibe with American capitalism…
The fact is – a symbiotic relationship has formed between the US and China.
Companies have come to count on the low production cost from having their products made over-seas…
And when that production line comes to a halt – so too does the money coming into the government's coffers.
So, while China has clung to its zero-tolerance stance toward COVID for the better part of three years – mandating mass testing and country-stalling lockdowns while the rest of the world got back to business…
The fact is – this policy has taken its toll.
China's economy has been struggling at best…
So, in a bid to stimulate its lethargic economy – the government has finally decided to relax its strict rules.
Of course, it's having to deal with the outcome of that…
As China is now dealing with the biggest outbreak yet – with a million new infections and 5,000 deaths a day.
But what choice does it have?
It's economy was dying…
So, China's policymakers are doing whatever they can to stabilize their economy.
What's their plan?
For now, their focusing on reviving their tech and EV markets – while also trying to fortify their property sector.
Add a few rate cuts from the central bank – and this all spells a healthy economy for China in 2023…
As long as China can get its COVID problem under control.
So far, so good…
Shortly after relaxing lockdown protocols – the Hang Seng China Enterprises index jumped 3% – and have even opened up the books for US regulators to inspect work in its country.
This could save many if not all of the 200 or so Chinese companies from being booted from the US index…
Including Alibaba (BABA).
Even more…
China plans to lighten up restrictions for overseas travelers next month which should give tourism a boost – but it will need to get its COVID problem under control.
Either way…
China reversing course on COVID should be good for both their AND the global economy.
That said…
A rising tide lifts all boats – and we are in definite need of an incoming tide.
Well, most people do…
Members of GorillaTrades haven't really needed a boost – our trading matrix has kept boats afloat while many others have found themselves stuck in a sandbar.
That's because our system works on data and numbers – not guesses.
We'd love to show you how it works…
So, I'm urging you to become a member of GorillaTrades today.
See why we've become one of the most trusted stock services on the web.
Either way – 2023 should heat up for investors…
Get ready!
"When you can't change the direction of the wind — adjust your sails." –
H. Jackson Brown, Jr.