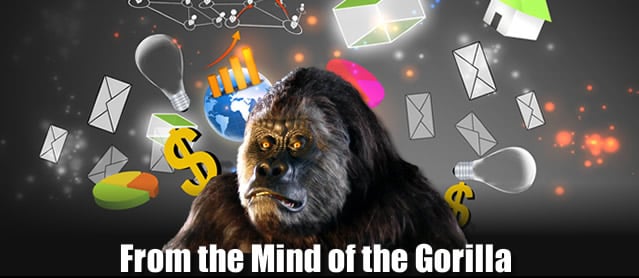 How bad is the economy really?
Is it so bad that people should be worrying about hoarding food?
Or… is it just bad enough that consumers are forced to tighten purse strings a little to get us through until the next bull market?
Maybe instead of eating out three nights a week…
It might be more prudent to eat out just once?
To be honest…
It's hard to tell.
The reason being is the fact that there are a few differing aspects to our economy – that it's almost impossible to know either way.
Inflation is up… but unemployment is down.
Interest rates are spiking… but consumers are shopping as if there is no tomorrow.
While I may not have the answers…
The fact that the world's richest man… isn't the world's richest many anymore – may be a sign of things to come.
However, the real question is…
Where did Elon go wrong?
Yes, in case you haven't figured it out…
Elon Musk – CEO of Tesla (TSLA) and owner of social media giant Twitter – is no longer the world's richest man.
This is the aspect of wealth that a lot of detractors forget to mention when they rail against the rich…
Wealth is fluid.
You could be the richest man today – and wake up tomorrow a pauper.
Now, Elon Musk is FAR from a pauper – but a few of his recent decisions have left him considerably LESS rich than he was just a few months ago.
Once upon a time, Elon was sitting on the top of the lift – as the entrepreneur was worth a cool $340 billion…
But 2022 has not been kind to the South African Wunderkind.
Central banks around the world have hiked interest rates – and many tech companies, Tesla included – have had to pay the ultimate price.
Why?
Because the value that any stock has is based on the value of its future earnings discounted back to today, and those earnings sink like a rock when interest rates rise.
Tesla has been hit hard – and rising interest rates have knocked Elon's wealth back a cool $100 billion  – so now, he's only worth about $160 billion.
I know… it's a tragedy…
He's only got $160 billion left – what's he going to do now that he lost the "World's Richest Man" title to French magnate Bernard Arnault.
Arnault owns about half of the luxury fashion house LVMH – a fashion brand responsible for such names a Louis Vuitton, Dior,  Sephora, Fendi and more…
And the company's  has done well – as post-pandemic demand for highfalutin goods, bringing the new richest man's fortune to a staggering $171 billion.
Of course, this is significantly less than the $340 billion Musk had…
But it's enough.
However, is it a sign that things are taking a turn for the worse?
Well, maybe…
According to Morgan Stanley – record numbers of young adults are living at home with Mom and Pop again these days…
And the fact that they're not paying rent means they've got some money to burn – and a good load of them are spending that money on premium, brand name goods.
Meaning they get to look rich…
But have to give up their independence to do so.
Not an even trade in my book – and I think this is just  precursor to an even crappier economy.
This is why it's imperative that you join GorillaTrades today…
Our stock service is specifically designed to find winners – regardless of the overall market attitude – because we deal with fundamentals and numbers…
Not gut feelings.
It's why GorillaTrades has become one of the most trust names in our industry.
We'd love to show you how easy it is to make money – even in this weird market…
So, please, consider joining GT today.
However, if it's not you cup of tea – we understand…
Just realize when the winter gets coldest – we'll always be here with a hot, steaming cup of financial tea.
Until next time…
"Luxury goods are the only area in which it is possible to make luxury margins." –
Bernard Arnault