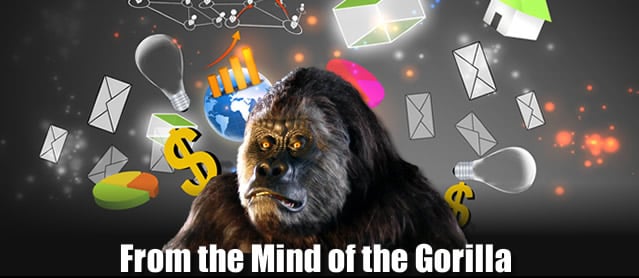 If you know anything about the Chinese government…
You know how secretive they are.
They keep a tight leash on any and all information that comes out…
Be that political unrest, pandemic practices or financial standing.
Truth isn't their focus…
Making China look like the premier superpower is.
Not that any other country is immune from this practice – almost EVERY country likes to put their best face forward…
But China seems to be on a different level.
It's for this reason that any truthful revelation from the communist-led government – seems shocking and out of character.
A new revelation from behind the Red Curtain shows that they may be making a policy change when it comes to revealing the truth…
Because what the government has finally come to realize is – you can't hide the truth forever.
What'd they pivot on?
Keep reading to find out…
China is an amazing country…
The people, the culture, the landscape – are truly beautiful.
That said – the government that's currently leading the country is leaving a lot to be desired.
Slavery, misinformation, industrial espionage – all are run of the mill for the CCP…
And since they are a communist country, that means all business – and I mean ALL business – leads directly back to them.
It's why it's hard to trust any of the financials that a Chinese company or even index reveals…
As they simply put forth whatever number the government pushes them to.
That's why it's weird that recent news show a slight pivot on this practice as the government is ACTUALLY acknowledging recent data that suggests that China's economy is flailing.
This is both good…
And bad.
It's good – because it shows that China DOES have some morals…
But bad because this could be potentially devastating for the rest of the global economy.
China's known as the world's factory…
But due to the shockwaves set in motion by the country's strict Covid rules – exports dropped SIGNIFICANTLY last month – shrinking 8.7% compared to the same time last year.
This is more than double what economists were expecting.
And imports were even worse…
Falling 10.6% – which is the biggest drop in nearly three years.
Those combined numbers mean that China's trade surplus  is 2.5% lower than 2021.
With these revelations – it's no wonder that the Chinese government has finally decided to relax COVID restrictions.
So, instead of being interred at some COVID camp – people can now quarantine at home for the first time, and…
They will no longer need to show negative Covid results to enter most public places.
I guess it has less to do with morals than it does their bottom line…
I guess the old adage of "hitting them where they hurt" rings true – except in this case – it was the government hitting itself.
With so many glum 2023 outlooks – China's not out of the woods yet.
This new relaxed attitude toward COVID isn't going to be felt overnight…
As industrious as the Chinese are – it's going to be  rough couple of months as the country gets back to running like the proverbial well-oiled machine.
But there is some good news…
China back to full production will be GREAT for oil – to which many experts finger China's zero tolerance COVID attitude for the price drop in crude.
There is no action without a reaction…
And GorillaTrades is here to help you find the best ways to profit.
Our trading matrix is designed to profit – regardless of the market – because our proprietary system uses only data and numbers to make recommendations…
Not emotions, conjecture or guessing.
We'd love to have you around for our next set of picks…
But we understand that some prefer to blaze their own trail.
Just know we're here for you – and are ready to help you navigate this wild and volatile market.
Until next time…
"When written in Chinese, the word 'crisis' is composed of two characters. One represents danger and the other represents opportunity." – John F. Kennedy