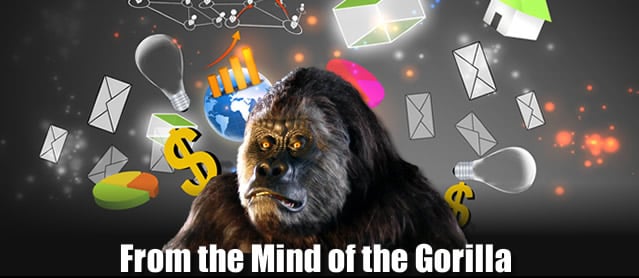 Dip, baby, dip…
No, we're not revisiting the 80's and some of its dance club music – we're talking about investing in a company at the right time.
There are a few windows investors look for when thinking about buying a stock, but they're not always as simple as waiting or even knowing the right time to buy.
Sure, IPO's are great – but not everybody has the ability to get in early…
Waiting for news of a stock split is a great time to buy too – but then – if you waited around for your favorite stock to split, you may find yourself only buying one to two stocks a year – maybe none!
However, there is a window that happens often for MANY stocks – and investors who act on it – wind up making a pretty penny…
And that's buying on the dip.
Buying on the dip – the moment when the stock pulls back for one reason or another that doesn't include poor business strategy – is a GREAT way to make a lot of money fast…
It's just knowing when a stock is going to dip that's the biggest "X" factor…
Well, it seems that there are a few stocks that are on the cusp – and if you want the chance to grab some quick profits – you may want to give these stocks a second look.
Wouldn't it be great if you owned a crystal ball or some kind of device that allowed you to look into the future?
As an investor – if you didn't say "yes" to that question – then you should probably stop reading this right now…
You're hopeless.
I'm kidding…
The fact is, it would be nice to have some advanced notifice about which stocks were going to drop or soar, but this is the real world and not Hollywood – so figuring this stuff out falls squarely upon our shoulders.
Of course…
Learning to the read the signs of Wall Street is no different than learning the ins and outs of any job – you simply need to pay attention and do so day in and day out – and you'll find yourself seeing patterns repeat.
The problem?
Not everybody has the time to dedicate to TRULY understanding how the financial markets work – which is why people who want an extra boost wind up turning to people like me to help them get over the hump.
I'm a good gorilla – and I truly enjoy what I do – which is helping people get the chance to make big $$$.
So, buying on the dip…
What if I could give you the name of a few stocks that may be about to see a quick drop and offer investors who buy on said drop – a chance a quick profit… would you listen?
Of course you would – which is why I'm going to go ahead and give you couple names.
First, I'm going to tell you about Teladoc Health (TDOC) – a remote medical care service, which makes use of online networking to connect patients with doctors for non-emergency matters – something that's been in HIGH demand over the pandemic.
2020 was a GREAT year for Teledoc – great revenues, good strategy, incredible niche…
However, the stock has slipped 37% since its recent peak in mid-February – due, mostly, to the fact that it merged with competitor Liveongo – and so incurred costs over the 4th quarter.
However, while this stock is sitting right now at about $190 (as of the writing of this piece) – it has a buy target by some of Wall Street's most trusted analysts at about $330…
That's an almost 75% return if it does what those analysts expect.
Another potential bright spot?
Redfin (RFDN) – a Seattle-based, online real estate broker that bucks its industry and has a business model based on VERY modest fees (in the 1% to 3% range) for sellers looking to list their homes and for closing the sale.
This stock is down about 25% – based mostly on the weight of typical growing pains – in particular, a lack of agents and a lack of properties to list – so, some investors have decided to pull back…
However, the company has already taking the steps to remedy at least one of these problems – as agent recruiting increased by 80% in Q4 and the company is already seeing increased repeat customer rates and referrals, which can support growth going forward.
Right now the stock is sitting at about $72 – but has an achievable price target by some analysts at around $109 – so this company may be worth buying on its current dip as well.
These are the kinds of moves that make investors quick cash…
And while they're not a GorillaTrades recommendation yet – they could soon be – if the atmosphere is right.
However, if you want in on our next round of picks – I urge you to consider subscribing to GorillaTrades today…
That way you're guaranteed to be on the list when our next recommendations hit our subscribers' inboxes.
However, we understand if you'd rather go it alone – so, we're not going to twist your arm…
But do yourself a favor and take a look at both TDOC and RDFN – they could be the very thing you're looking for!
"Don't wait for extraordinary opportunities. Seize common occasions and make them great. Weak men wait for opportunities; strong men make them." – Orison Swett Marden