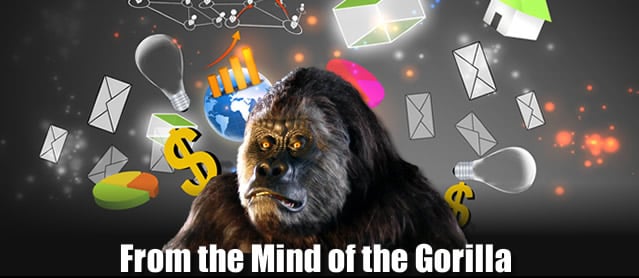 If you don't get the reference that the title of his article is referring to…
You may want to stop reading now – as you may have been living under a rock for the past 86 years.
Yes, it's the famous line when you get sent to jail while playing the game Monopoly – which is what we're going to be talking about today.
Some say that monopolies SHOULD be allowed to exist – that they're a natural part of capitalism and eventually the free market will either produce a competitive alternative or it won't…

Regardless, monopolies are allowed to exist in most of the modern world's economic systems – and there is ONE prominent company that is finding that out now as we speak.
Its stock has taken a hit over the past few days – so, is it time to buy?
Should monopolies be allowed to exist?
Personally, I really don't have an opinion on the matter…
I have heard arguments as to why they should and why they shouldn't – but neither has compelled me to sway to one side or the other in this debate.
As an investor – I would think that a monopoly would be a GOOD thing – as holding shares in a public company that has ZERO competition just seems like a dream scenario…
It would be awesome to own a stock whose fate is only controlled by the decisions made my management.
However, it's also easy to see why a monopoly is a bad thing – the biggest of which to me is the fact that lack of competition leads to a lack of innovation.
Regardless of what I think – the fact is, monopolies are illegal and those who feel hampered by any company's domination can bring a lawsuit to fight what they see as an unfair advantage…
And one of the biggest companies on the planet is dealing with that as we speak.
Recently regulators across the pond hit Apple (AAPL) with its first antitrust suit in the European Union…
The charges stem from a 2019 complaint by Spotify (SPOT) in which they claim that Apple abused its position in music streaming via restrictive App Store rules.
The charges come with a maximum penalty of a WHOPPING 10% of Apple's "overall annual turnover" – which for a trillion-dollar company could be HUGE…
However, if Apple is found guilty, the company could face a MULTIBILLION-dollar fine.
Now, not that Apple doesn't have a lot of money in reserve – it absolutely does – but NOBODY wants to pay out money of epic proportions just for doing business.
Regardless, the EU Competition and Digital Policy office put out a statement in its efforts to damn Apple to regulatory hell. Here's the statement:
"By setting strict rules on the App Store that disadvantage competing music streaming services, Apple deprives users of cheaper music streaming choices and distorts competition. This is done by charging high commission fees on each transaction in the App Store for rivals and by forbidding them from informing their customers of alternative subscription options."
I may not be the sharpest knife in the drawer when it comes to anti-trust laws, but that doesn't sound like a monopoly to me…
And even more, it doesn't sound that way to Apple either – as it's fighting it tooth and nail.
In fact, Apple is having none of it…
Steve Job's company is claiming that Spotify is being a spoiled brat and wants "all the benefits of the App Store but don't think they should have to pay anything for that. The Commission's argument on Spotify's behalf is the opposite of fair competition."
Now THAT is a heavy allegation on Apple's part…
But sometimes you have to fight fire with fire.
Now, it seems that people are defending Apple on this one…
That the company built the App Store (and some even say the entire market), and it should be able to charge what it wants and set what rules it wants – Spotify agreed to those rules to do business with them – so they should have to follow them.
And to be honest…
I agree with them.
In a truly free and competitive marketplace, the consumer will decide who wins and who loses…
Companies shouldn't be able to change the rules in the middle of the game because they don't like the deal they agreed to – but here we are – and Apple has paid the price…
As its stock price has dipped a bit over the past week.
What does this mean? It means you may want to snatch up a few shares while the snatching is good – as this meaningless dip will be a distant memory in a few days.
This is the kind of data that the GorillaTrades system doesn't pay attention to, as it's an example of that "emotional" investing that we don't agree with.
There is nothing wrong with Apple's numbers – technically speaking – and so it wouldn't raise a ping on the GT radar.
We only go with REAL numbers – and that's why GorillaTrades has become one of the most successful stock recommendation services on the internet.
Which is why I'm urging you to become a subscriber today! We can give you the chance to make some REAL moves in the market that could help set up your financial future.
However, we get that there are some that want to go it alone – that's your choice – just know we're here if you feel you need a little bit of help.
Take a look at Apple though – it may be the perfect time to get some cheap shares!
"I think it's wrong that only one company makes the game Monopoly." – Steven Wright