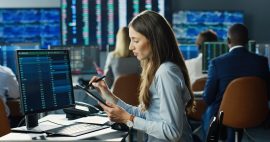 It's never been easier for new investors to enter the stock market. Beginners have tons of financial websites, programs, and mobile apps at their disposal. Settling on one that will usher you through the first stages of your investment career can be a challenge.
In this post, we'll help you understand what to look for in an online brokerage and give you a list of some of the best stock trading platforms for new users.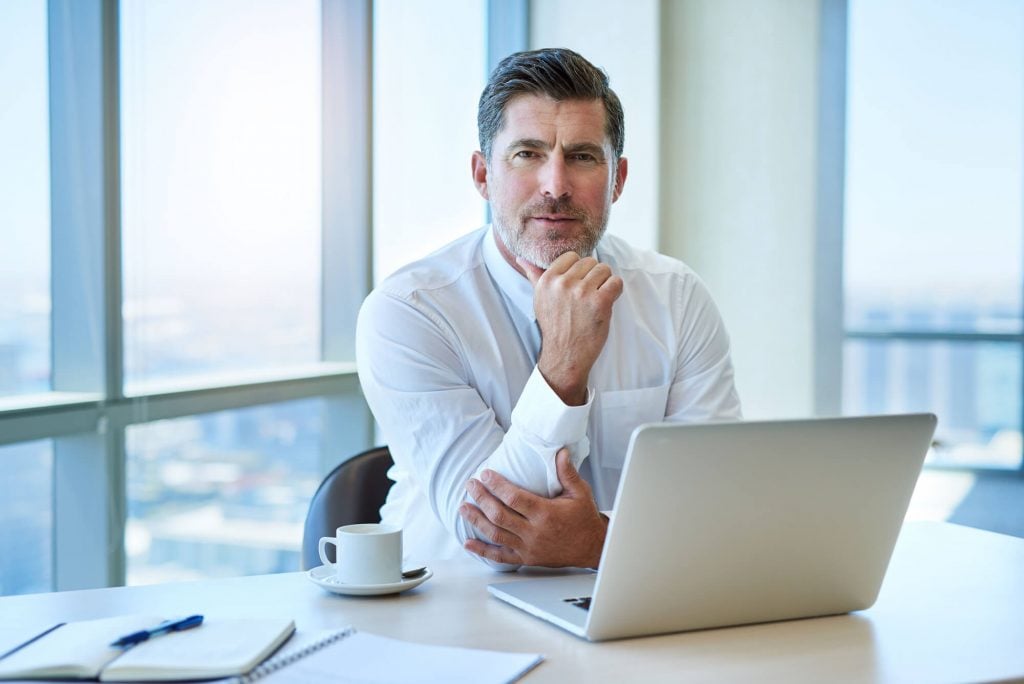 What Beginners Should Look for in a Trading Platform
When sorting through all the options in search of the best stock trading platform, focus on these criteria:
Interface
Trading stocks may be a complicated business, but your platform should be as easy to use as possible. In this regard, first impressions won't steer you wrong. If you're not comfortable looking at the site when you first see it, you're probably not going to get used to it.
Look for platforms that offer clear and direct execution options. Transactions should be easy to conduct. There shouldn't be any doubt about what they offer and how to get it.
Information
A trader can never have too much data at their disposal. Yes, "analysis paralysis" and overthinking can get in the way, but you should at least have access to all the information you might want.
Your platform should dive deep into every stock, fund, and commodity they offer. Charts, news feeds, analyst opinions, company profiles, and other data should be complete and easy to see. Even if you'll only use a fraction of the information they provide, they should still have it.
Features
As a beginning investor, you probably won't need much in the way of advanced tools and features that many of the larger platforms offer. Down the road, they may be nice to have, but as you're learning the ropes, you won't need a lot of the functionality that professional day traders and investors do.
Your platform should have features that cater to beginners. Tutorials, learning materials, customizable charts, and basic portfolio analysis should be part of your platform's setup. It's fine if it has more complex features, as well, but they should have features that you can use and understand right away.
Stability
Major platforms generally don't suffer work-stopping outages. But you should feel confident that your transactions will all be conducted safely and securely, whether it's on a laptop, desktop, tablet, or mobile app. Make sure whatever platform you choose works seamlessly with your software and operating system.
Customer Service
You should never have a problem getting help from your trading platform. They should offer multiple customer service options — 24 hours a day, 7 days a week. The best platforms provide online chat, email, and phone solutions for immediate questions. They should also have deep FAQ pages and community boards where members can help other members with common issues.
Reputation
Established brokerages are reliable and trustworthy, for the most part. But some of the newer platforms have proven to be just as dependable, especially in keeping up with the changes in retail investment technology. All platforms have their share of lovers and haters. Look for customer feedback that's reasoned and sound.
Cost
Transaction cost used to be a major consideration when shopping for an online trading platform. But the vast majority of brokerages and investment services have done away with transaction fees in the last couple of years — you can thank the rise of retail investing and no-cost mobile apps for that. Still, make sure you know what costs your platform may eventually charge, especially in case of penalties or premium features.
What is the best online stock trading site for a beginner? That depends on your needs, goals, style, and strategy. Here are six sites we believe offer the best stock trading platforms for new investors: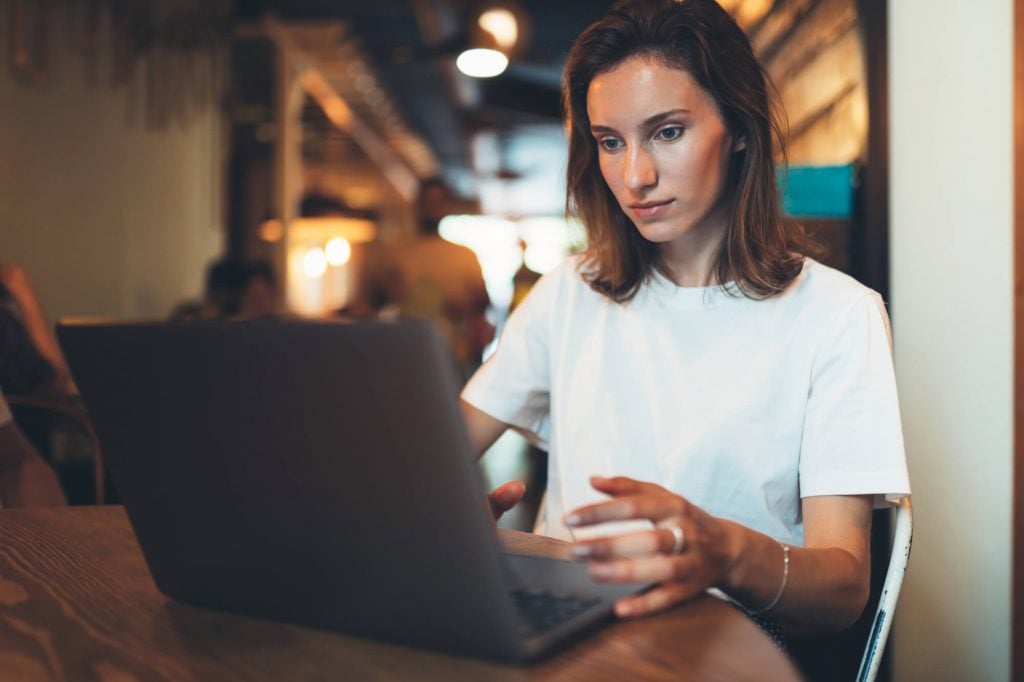 TD Ameritrade
TD Ameritrade is owned by Charles Schwab. Of all the platforms associated with a traditional brokerage, TD Ameritrade's arguably the one that has worked hardest to adapt to online trading. The company has expended a lot of effort in social media and mobile app development and actively works to attract young investors.
One area in which TD Ameritrade especially excels is education. It offers new investors step-by-step training about entering the stock market and helps them grow and mature in personal finance matters. The TD Ameritrade Network is a great video platform with live and on-demand programming. They offer one of the best stock simulators around with their thinkorswim paperMoney platform.
If you're looking for an all-inclusive platform that you can keep using after you've graduated to advanced investing, TD Ameritrade fills that bill nicely.
E*TRADE
E*TRADE is all about giving investors a lot of choices. They have no less than five distinct platforms — three computer-based and two mobile apps — that are targeted to different kinds of investor types and strategies. Fortunately, all of them are very easy to use. In recent years E*TRADE has retooled themselves to be more accessible to new investors, so their efforts to make investing simpler is no surprise.
E*TRADE's most compelling features include a paper trading platform and multiple screening tools. If you're a young investor with a lot of money in your pocket, E*TRADE has some intriguing, advanced features that will help you jump into the market quickly. These include their Prebuilt Portfolios, which are ready-made investment lineups that are made to match different risk tolerance levels. They also offer ETF and mutual fund portfolios, though you need a minimum account balance to start with those.
Merrill
Merrill has been a familiar presence on the investment scene long before the internet came into being. Their online trading platform reflects that authority. More than any other brokerage, Merrill is focused on customer service.
Merrill Edge has two computer platforms and a mobile app, all of which come with help options that correspond to each user's unique situation. Their portfolio analysis aims to make you understand what's happening with your investments as you make them. The mobile app is highly acclaimed for its context-sensitive pop-ups that guide new investors through their decisions. (When's the last time you heard anything positive about pop-ups?)
Merrill also backs up their online tools with in-person customer service at Bank of America should you ever crave face-to-face contact.
Robinhood
We'd be remiss not to mention the app that revolutionized retail investing more than any other platform or service. Robinhood started with a mission to make all financial instruments open to every level of investor. As such, they're responsible for bringing nearly a whole generation into active trading.
The Robinhood universe is built around their very easy-to-use, scaled-down mobile app. They provide insight with in-depth news reports and entertaining, digestible podcasts. All these features are geared toward new investors — Robinhood doesn't bombard them with complex and confusing add-ons or features. It's a very clean, instantly navigable service.
Because it's so scaled-down, advanced users may find that Robinhood is best utilized in conjunction with another service with a greater number of research tools. Investors who truly want to grow may find that Robinhood's minimalism is insufficient by itself. But you can't beat it for convenience and usability.
Acorns
Acorns offers an entirely different business model than all of the other platforms on this list. Users link their debit or credit cards to Acorns. When they make a card purchase, Acorns "rounds up" their purchase to the next whole dollar and sweeps the change into a computer-run portfolio.
If nothing else, Acorns makes it easy for beginners who prefer a more passive approach to their investments. They offer three different, very affordable membership tiers, with options for adding IRAs, checking accounts, and kids' accounts as you pay more.
There's not much in the way of analysis or customer service. But if you're a new investor who doesn't want to spend a lot of mental energy on investing, Acorns might be a practical choice.
Fidelity
Fidelity is the online trading platform that has everything. The sheer number of research tools, investment vehicles, expert analysis, and information on the Fidelity website is staggering — and not always easy to navigate. That's the only conceivable reason beginning investors may be intimidated by the Fidelity platform, but they shouldn't be.
Once you do get a handle on Fidelity's approach, you'll need little else to maintain your stock portfolio. Transactions are quick and free. Every stock's "home page" contains a full portrait of the commodity, including fully customizable charts, news, equity scores, dividend and earnings analysis, company profiles, competitor info, upcoming events — all of it.
Fidelity also offers a tricked-out stock screener, goals-based financial planning, and their own ETFs and mutual funds. There are far too many other services to mention. Fidelity may be less instinctive than other platforms, but we believe most beginning investors can handle it.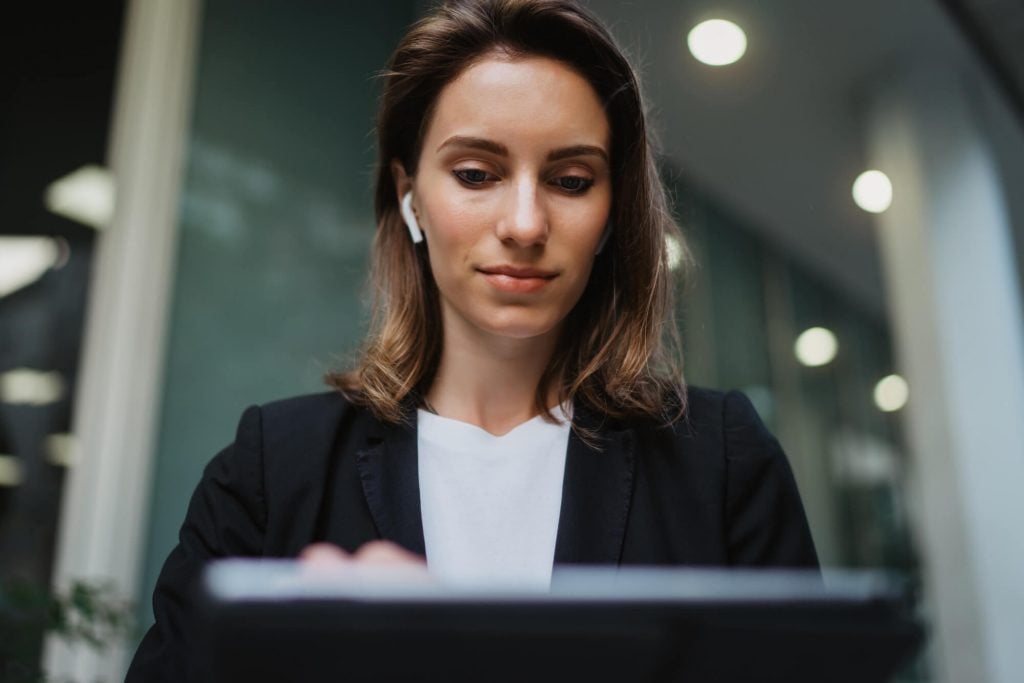 Gorilla Trades: For New and Experienced Investors
Whether you've been at the stock market game for a while or are just entering the arena, Gorilla Trades can teach you how to grow your portfolio with data-driven, consistently profitable stock picks. Sign up for a free trial to learn more.