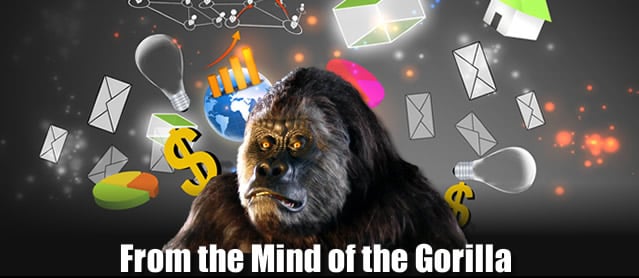 It's amazing how much of a difference just a few weeks can make when it comes to world events.
It doesn't seem too long ago that President Trump declared that the U.S. was pulling out of the TPP – setting the entire financial world on fire with speculation as to how this 21st Century trade war would be fought…
And even more speculation about who would win.
However, what wasn't speculated about was just how quickly the tensions would ease between the U.S. and China and just what a "time out" in the trade war would mean.
Well… we're about to find out – and it looks like it's going to be VERY good for American investors.
Over the weekend of May 19th, Trump, U.S. Treasury Secretary Steven Mnuchin, and one of Trump's top economic advisors, Larry Kudlow, announced that they had reached an agreement with China for a more fair-trade agreement.
Now, it's too early to tell if this agreement is something significant or just something of a "stopgap" for now…
What we do know is – it's progress – and right now progress is something we should all be happy about.
The news about the agreement came out on Saturday…
By Monday's opening bell – investors responded – giving Wall Street the shot in the arm it was looking for.
Both stocks and the U.S. dollar started off with a surge while the Chinese yen took a bit of a stumble…
This surge in the U.S. dollar has helped crude as well – as the price of oil was also up.
This bodes well for investors – as it like seems there's a veritable turkey shoot happening on Wall Street, giving us the chance to make a lot of money through many different avenues.
However…
What we do need to keep in mind is – this "time out" that's been called in the trade war may only be temporary – so there may be a time limit as to how long our profit window may be open.
So, speed and decisiveness are the keys…
But where, oh where, do we strike?
Well, that's a bit trickier.
Obviously, we know when the dollar is strong; gold is weak – so there goes a lot of the mining and junior resource companies…
One of the best places to try and profit from the surging dollar are financial institution stocks.
There are plenty of companies to choose from – but a few of the top ones to consider would be Capital One (COF) and PNC Financial Services (PNC) – both of these stocks could see a healthy boost from a strong dollar.
Of course, there are a lot of people that just simply don't like investing in banks, either because of their past history or because they simply don't want to…
Either way, there is more than one way to skin a cat.
One of the guidelines I like to follow with a strong dollar – is finding companies to invest in that have more sales in the United States than they do outside the US…
Which means that many of the tech companies so many people love, like Apple (AAPL), Microsoft (MSFT), Sony (SNE), and others – may experience a bit of a hit as their goods will come with a higher price tag.
So, while the dollar is strong – it's important to find companies that tend to make most of their profits within U.S. borders.
Do you know that there are very FEW publicly traded companies that get 100% of their revenue INSIDE the U.S.?
It's true…
There aren't many – but there is one that you may want to consider for your own portfolio and that's CVS Health Corp (CVS).
The drug store chain is not only a smart bet during a surging dollar, but the company as a whole seems to be a smart play and right now, it's a steal, as it's well below its all-time high price from a few years ago.
So it looks like the American investor may be in for a heck of a ride coming up…
The only question is: which way are you leaning?
For subscribers to GorillaTrades – that question is a lot easier to answer.
The GT trading matrix takes all the guesswork out of the game – allowing you to buy stocks with confidence – something not too many people get a chance to do.
If you want to be on board with the next recommendation – I urge you to consider becoming a subscriber soon – as you never know when the trading matrix is going to find the next big mover.
Either way, there will likely be TONS of profit opportunities for you to make money over the coming months…
And hopefully, we'll be by your side to help you pocket as much as possible!
"The supreme art of war is to subdue the enemy without fighting." – Sun Tzu